Many United States Presidents served in the military before taking office. 29 of the 46 Presidents in the country's history have had some military experience in their background. And there has long been a tradition of their sons serving as well. However, only one of those children has given their lives in service to the country; Quentin Roosevelt.
Theodore Roosevelt set quite a high bar for his descendants. The 26th President spent much of his early life sick and in bed at home. Rather than giving in to his debilitating asthma, though, Roosevelt saw it as a challenge that needed to be conquered with constant exercise and effort. He became a champion boxer at Harvard despite his frail frame. And after graduating from school, Roosevelt set off on a life of adventure.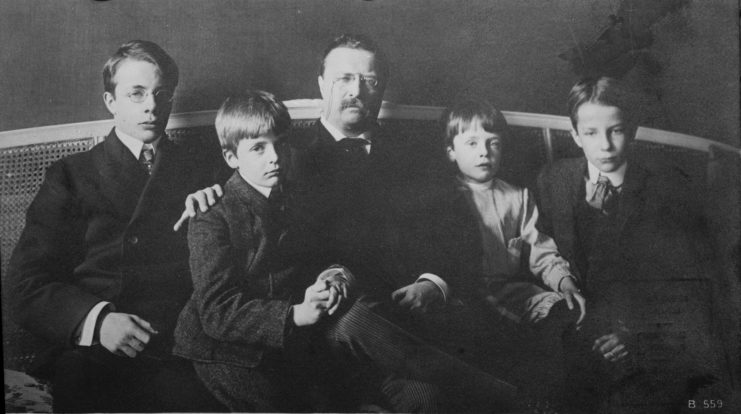 After a time as a cattle rancher in the Dakota Territory, Roosevelt reentered political life. After serving as the New York City Police Commissioner and Assistant Secretary of the Navy, the former President resigned his position with the Navy, eager to test his mettle to fight in the Spanish-American War. There, Roosevelt became nationally famed for fighting with the Rough Riders. Following his heroism in the war, he quickly became the Governor of New York, vice president, and President.
Quentin Roosevelt was the youngest of Theodore Roosevelt's children. His siblings were half-sisters Alice and Ethel and brothers Theodore III, Kermit, and Archie.
When his father first became President in 1901, Quentin was only four years old. Like his father, he was incredibly rambunctious and known as a trouble maker. Quentin and his group of friends defaced pictures in the White House, carved a baseball diamond on the lawn, and threw snowballs at Secret Service agents. However, these actions only endeared him to his father, who considered Quentin to be his favorite child.
And like his father, Quentin was a fantastic student despite his love for mischief. Before attending the Groton School in Massachusetts, he was educated at Episcopal High School in Alexandria, Virginia. Roosevelt later attended Harvard University like Theodore. There, he was known for his skills as a writer. He received a posthumous degree from the school in 1919.
The Roosevelt boys were always expected to serve their country. They received military training from their father beginning at a young age. In 1915, Quentin attended a camp run by Major General Leonard Wood, a friend of Theodore Roosevelt who served alongside him during the Rough Rider days and fought at the Battle of San Juan Hill. Once World War I began, all 4 of the Roosevelt sons entered the military as officers.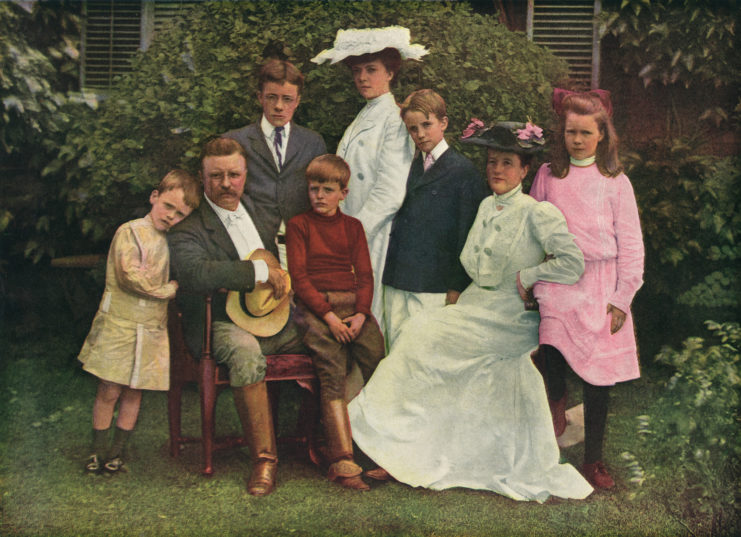 Quentin Roosevelt soon became a fighter pilot in the French town of Issoudun. Despite his celebrity status, he quickly won over his fellow soldiers. Captain Eddie Rickenbacker said of Roosevelt:
"As President Roosevelt's son he had rather a difficult task to fit himself in with the democratic style of living which is necessary in the intimate life of an aviation camp. Every one who met him for the first time expected him to have the airs and superciliousness of a spoiled boy. This notion was quickly lost after the first glimpse one had of Quentin. Gay, hearty and absolutely square in everything he said or did, Quentin Roosevelt was one of the most popular fellows in the group. We loved him purely for his own natural self."
Again, like his father, Quentin was known for his extraordinary courage. This bravery, however, bordered on recklessness and his commanding officers worried that he may not take their advice. In his memoir, Rickenbacker explained that Quentin's "bravery was so notorious that we all knew he would either achieve some great spectacular success or be killed in the attempt. Even the pilots in his own flight would beg him to conserve himself and wait for a fair opportunity for a victory. But Quentin would merely laugh away all serious advice."
This worry became a reality on July 14, 1918, as Quentin battled several German pilots in Chambery.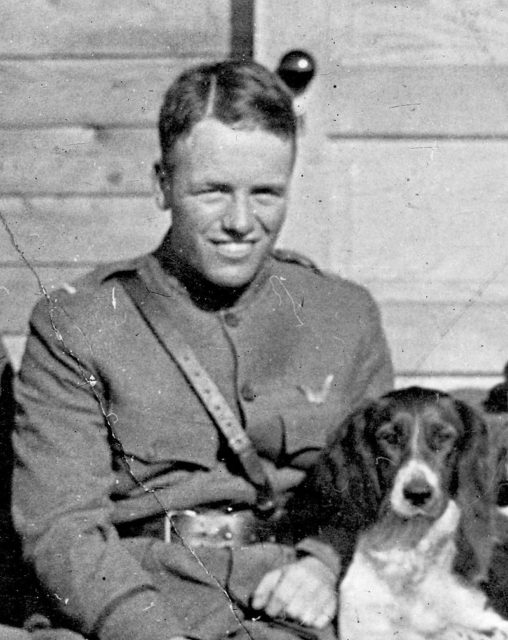 Roosevelt's plane went down after he was shot in the head by two machine-gun bullets. The downed aircraft fell close to the front lines and was recovered by the Germans. It's believed that he had been engaged in a fight with three enemy planes at the time of his unfortunate demise.
The soldier was buried with full honors, and a cross was fashioned for his gravesite with two pieces of wood. The French government awarded Roosevelt the Croix de Guerre with Palm. Once Allied forces were able to retake the ground where Roosevelt was killed, his resting place was regularly visited by American soldiers, who were said to be inspired by his sacrifice.
At the time of his death, Quentin was engaged to be married to Flora Payne Whitney. The two had met in Newport in 1916 and quickly fell in love. Quentin had proposed to Flora before joining the military. He regularly sent her letters from France.
Theodore was shaken by the death of his youngest child. He wrote in a letter to a friend of his son, "To feel that one has inspired a boy to conduct that has resulted in his death, has a pretty serious side for a father, and at the same time I would not have cared for my boys and they would not have cared for me if our relations had not been just along that line."
The mourning patriarch of the Roosevelts did not outlive his youngest son for long. On January 5, 1919, Theodore passed after a blood clot traveled to his lungs. He was 60 years old.