While it was still a relatively new phenomenon, Hollywood studios were cranking out film after film during the 1920s and '30s. As a result, many of the Silver Screen's earliest actors had served in World War I. The following is a list of the most famous, and their legacies continue to endure a century later.
Bill "Bojangles" Robinson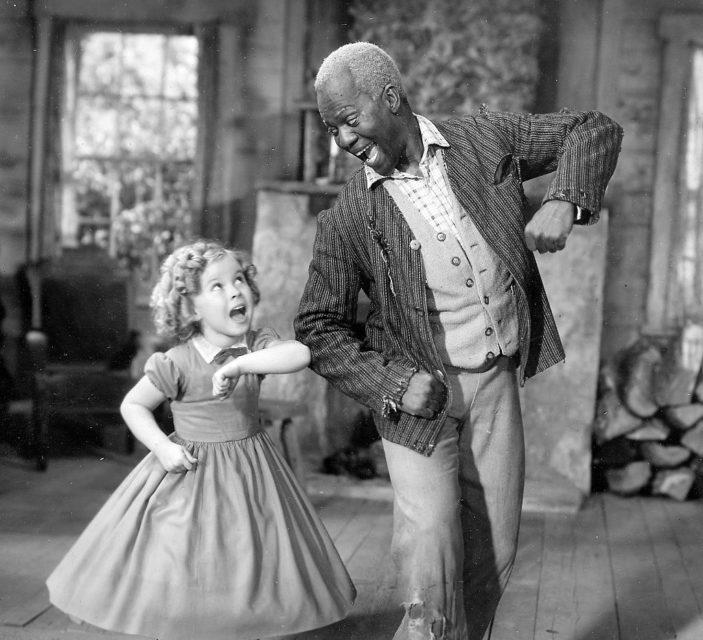 Kicking off our list of actors who served in World War I is Bill "Bojangles" Robinson. Prior to the conflict, he'd served with the US Army as a rifleman in the Spanish-American War, during which he was accidentally shot by a second lieutenant cleaning his gun.
When the First World War broke out, Robinson was already a major star on the vaudeville circuit, having been one of the first performers to break the medium's "two-colored rule," which banned solo acts by African-Americans. Despite his fame, he volunteered to perform free of charge for the American Expeditionary Forces (AEF) as part of the War Department's Liberty Theatres at training camps. His efforts afforded him a commendation in 1918.
Robinson went on to become an even bigger star in the years following the conflict. He starred in a series of films throughout the 1930s, alongside child star Shirley Temple, and, in 1943, starred in Stormy Weather, which was loosely based on his life.
Randolph Scott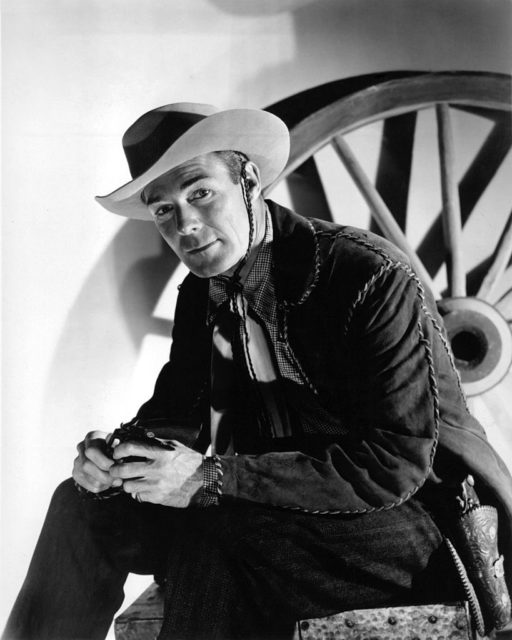 Randolph Scott was born into a wealthy family on January 23, 1898. His father was the first licensed certified public accountant in North Carolina, while his mother was from a well-to-do family.
In 1917, following the US entering World War I, the future actor enlisted in the North Carolina National Guard. He trained as an artillery observer, and, in May 1918, entered active duty with the 2nd Trench Mortar Battalion at Fort Monroe, Virginia. He was subsequently deployed to France, where he fought alongside the IV Corps in Toul and Thiaucourt-Regniéville.
Following the signing of the Armistice, Scott and the 2nd Trench Mortar Battalion took part in the Allied occupation of Germany, after which he enrolled in Officer Candidate School (OCS). He subseqeuntly received a commission as a second lieutenant of the Field Artillery Branch and returned to the US, where he reported to Camp Mills, New York and was honorably discharged.
Scott later credited his time in the US military with aiding in the success of his acting career – in particular, his ability to properly use mock firearms and ride on horseback. After appearing in stage productions, he broke into the film scene in the 1930s. From then on, he became one of the most bankable Western stars in Hollywood, in part because his six-foot, two-inch stature and intense features leant themselves to the strong, silent type.
Bela Lugosi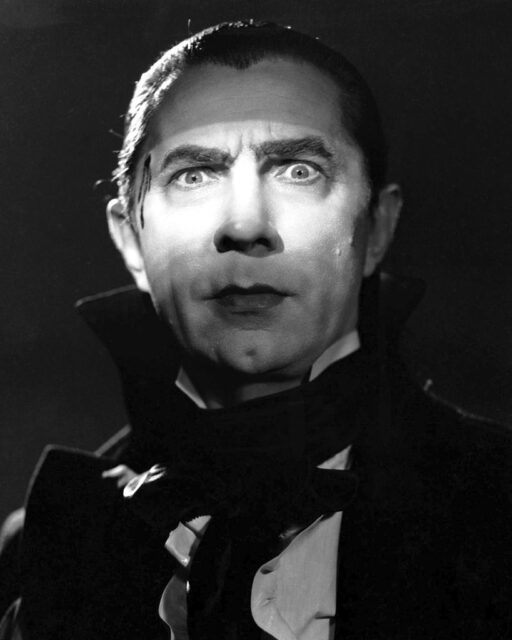 Bela Lugosi was born Béla Ferenc Dezső Blaskó on October 20, 1882 in Lugos, Hungary. Following some time spent performing in stage shows, the actor volunteered with the 43rd Royal Hungarian Infantry Regiment and served during World War I.
Serving with the Austro-Hungarian Army between 1914-16, he was stationed along the Eastern Front, where he rose to the rank of lieutenant. He and his fellow servicemen frequently engaged with the Russians, and he suffered various injuries during combat. The first occurred while fighting in Rohatyn, while the second later led to him receiving the Wound Medal. He was discharged a year later for "mental collapse," having served 16 months.
As aforementioned, Lugosi was acting prior to the war, and he continued to do so following his discharge. In 1927, he moved to the US to star in the Broadway production of Dracula, which became a smash hit and afforded him the starring role in the film adaptation.
While he became an icon, Lugosi grew upset over the way he was being typecast, and struggled to find equally-successful roles for the remainder of his career.
Spencer Tracy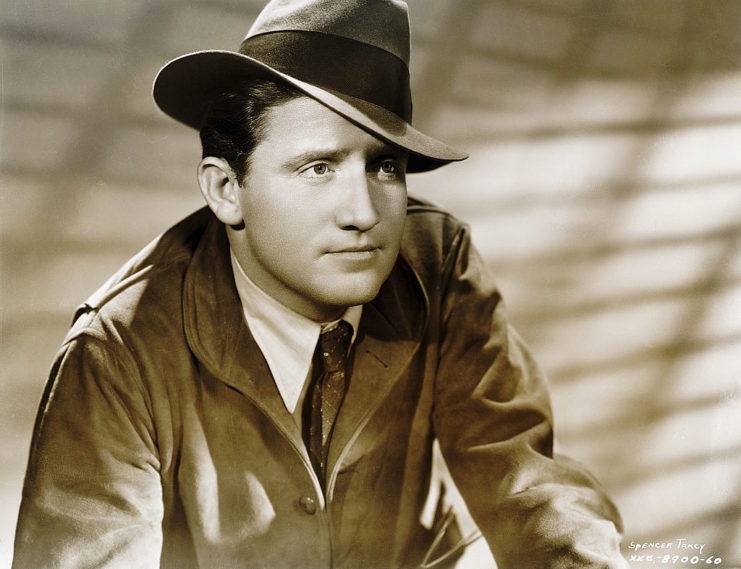 Spencer Tracy was born in 1900 in Milwaukee, Wisconsin. A hyperactive child who had difficulties in school, he found himself obsessed with films and acting – so much so that this influenced his later career path.
Unlike some other actors on this list, Tracy didn't see action during World War I. As he was still relatively young when the conflict broke out, he wasn't of age to be deployed. That didn't mean, however, that he didn't try to do his part, albeit "for a chance to go and see some excitement."
Tracy and his friend, fellow actor Pat O'Brien, enlisted in the US Navy upon the former turning 18, after which they were sent to Naval Station Great Lakes, North Chicago for training. Tracy achieved the rank of seaman second class during this time, but he was still a student when the war came to an end and never saw action at sea. He subsequently returned home to finish earning his high school diploma.
After a number of years spent working on-stage, Tracy broke into the film industry in the 1930s, having a legendary career in what's now considered Hollywood's Golden Age. He became the first person to ever win back-to-back Academy for Best Actor, and was nominated for the Oscar a total of nine times.
Humphrey Bogart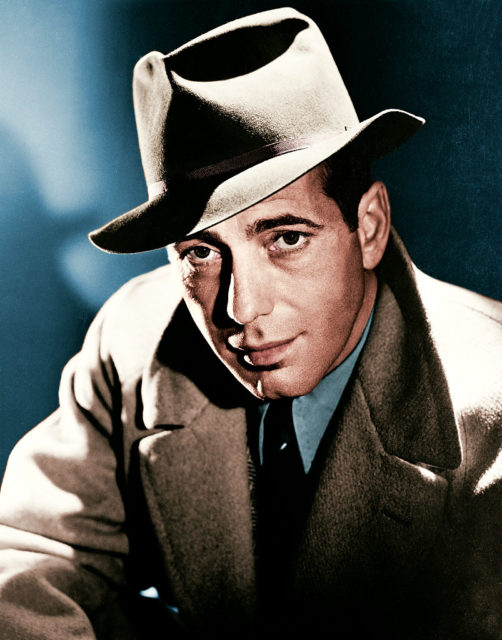 Humphrey Bogart was born to a very wealthy family in New York City on December 25, 1899. He was a terrible student with discipline issues, so had little choice but to enlist in the US Navy in the spring of 1918. The future actor spent the latter years of World War I as a coxswain. He's said to have been a model sailor, who spent time after the conflict ferrying troops back to the US. He subsequently left the service in June 1919 as a boatswain's mate third class.
When the Second World War broke out, Bogart attempted to re-enlist, but was denied due to his age (he was in his early 40s at the time). Still determined to do his part, he volunteered with the US Coast Guard Temporary Reserve and patroled the California coastline in his yacht, the Santana.
Following his military service, Bogart went on to become one of the most legendary and memorable actors in the history of film. He's best remembered for his role as Rick Blaine in Casablanca (1942), for which he earned the Academy Award for Best Actor, but his resume features an innumerable amount of releases.
Buster Keaton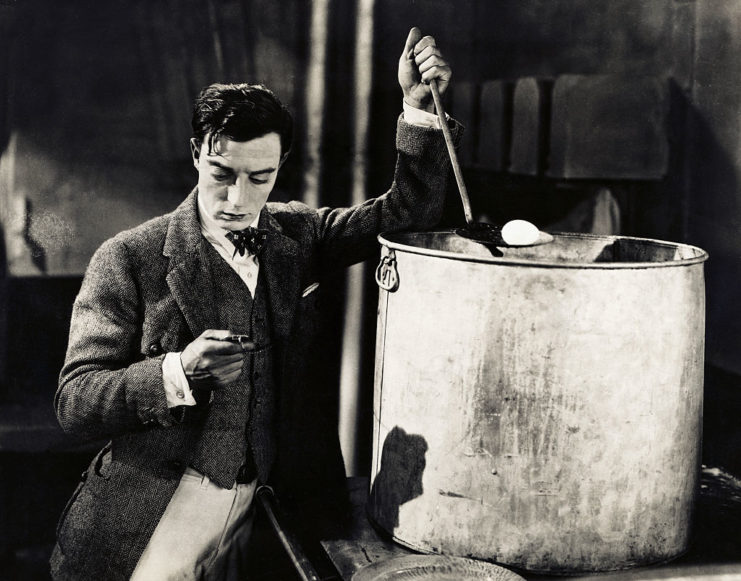 Buster Keaton was born into a vaudeville family in Piqua, Kansas on October 4, 1895. By the time he was three years old, he was already performing alongside them, an experience which later afforded him the reputation for being the silent film era's brightest.
When World War I broke out, the vaudeville actor enlisted in the US Army, and was deployed to France as part of the American Expeditionary Forces – in particular, the 40th Infantry Division. Little is known about his service overseas, other than he suffered an ear infection that permanently affected his hearing.
More from us: British Actors Who Served In the Military
Upon his return to the US, Keaton broke into the film scene, with many of his biggest hits being collaborations with fellow actor Roscoe "Fatty" Arbuckle. After a lull in success following his signing to Metro-Goldwyn-Mayer (MGM), he was able to revive his career, a move which earned him an Academy Honorary Award in 1959.