While the majority know Bela Lugosi for his portrayal of Count Dracula in the 1931 film adaptation of Bram Stoker's novel, few are aware of his service with the Austro-Hungarian Army during the First World War. The famed actor spoke little of this time in his life, but did reveal a few tidbits to his co-stars over the years.
Bela Lugosi's early life and stage debut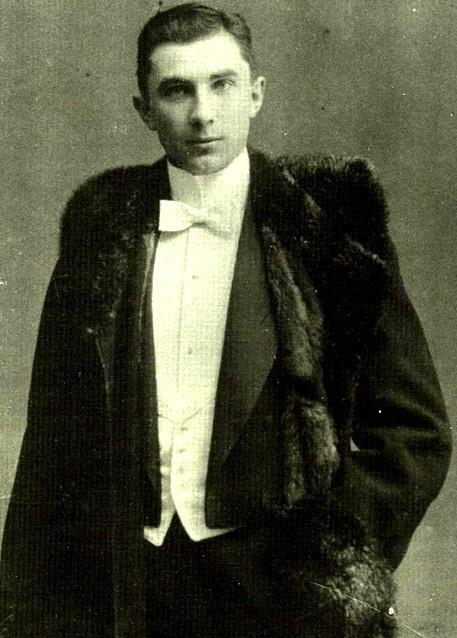 Bela Lugosi was born Béla Ferenc Dezső Blaskó on October 20, 1882 in Lugo, Hungary. When he was 12 years old, he dropped out of school, ran away from home and took on a number of manual labor jobs, before beginning his stage acting career in 1902. His earliest known roles were in provincial theaters during the 1903-04 season.
In 1911, Lugosi moved to Budapest, where he appeared in productions with the National Theatre of Hungary. Between 1913-19, he had an illustrious acting career, putting on an estimated 172 stage performances.
Bela Lugosi's service with the Austro-Hungarian Army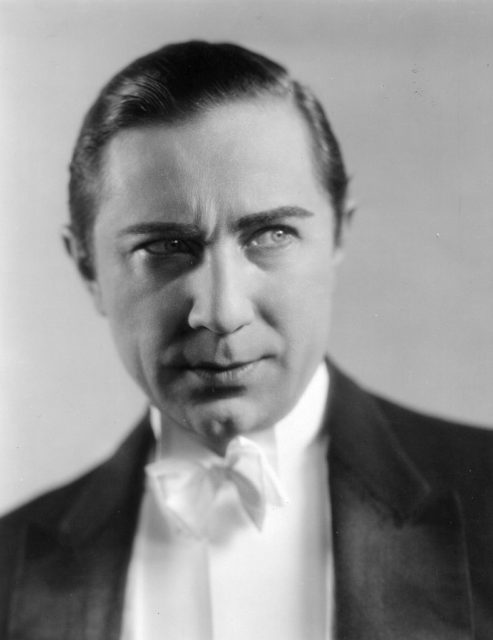 While he rarely discussed this time in his life, Bela Lugosi actively served during the First World War, volunteering with the 43rd Royal Hungarian Infantry Regiment in 1914 as a ski patrolman. As a member of the Austro-Hungarian Army, he was sent to the Eastern Front, where he and his comrades were constantly locked in skirmishes with the Russians.
Among the most disastrous engagements for the Austro-Hungarian Army was the Carpathian Winter Campaign of 1915. This stemmed from fighting that had occurred between the Russians and Germans during the Battle of Tannenburg, after which the former moved into the border region of Austria-Hungary. During fighting at Rohatyn, in what's now western Ukraine, Lugosi suffered his first injury.
Following his recovery, he joined the effort to drive the Russians out of the southern passes of the Carpathians. While this would ultimately end in a stalemate between the two sides, it was costly for the Austro-Hungarians. In what has been described as "the largest barrage yet attempted on the Eastern Front," German guns and those of other Central Powers fired an estimated 750,000 shells onto Russian positions.
Lugosi was, again, injured during this time and received the Wound Medal. The following year, he was discharged for "mental collapse," putting an end to his 16-month service. During the rare times in which he spoke about the Great War, he revealed he'd been a "hangman" for the Austro-Hungarian Army, and that killing left him both "thrilled" and "guilty."
Fleeing Hungary following the revolution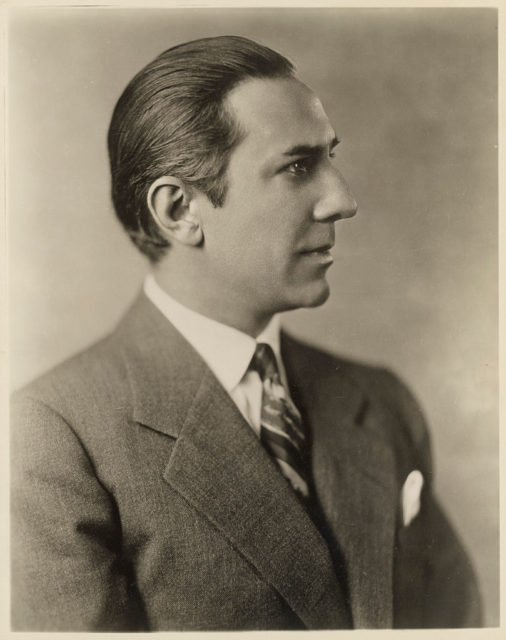 Following World War I, Bela Lugosi became involved in a radical actors guild, which called for the nationalization of theater in Hungary and an end to the system that gave actors roles based on seniority. When the Hungarian Soviet Republic under Béla Kun collapsed in 1919, his activism left him vulnerable to imprisonment and execution, prompting him and his first wife to flee to Vienna, after which they settled in Berlin.
While in Weimar-era Germany, Lugosi starred in a number of silent films. In December 1920, he found a job aboard a merchant ship bound for New Orleans, Louisiana and made his way to New York City. He was admitted into the United States through Ellis Island in 1921, after which he formed a small stock company with fellow Hungarian actors, which toured the East Coast and put on plays for fellow immigrants.
Lugosi's first English-language Broadway play was 1922's The Red Poppy, with his debut American film role occurring the following year with The Silent Command. While four other silent film roles followed, what really gave the Hungarian his big break was the touring stage production of Dracula. He performed the play over 1,000 times during his lifetime, and it was during its stint on the West Coast that he opted to move to California to pursue his Hollywood career.
Dracula (1931) becomes an instantaneous hit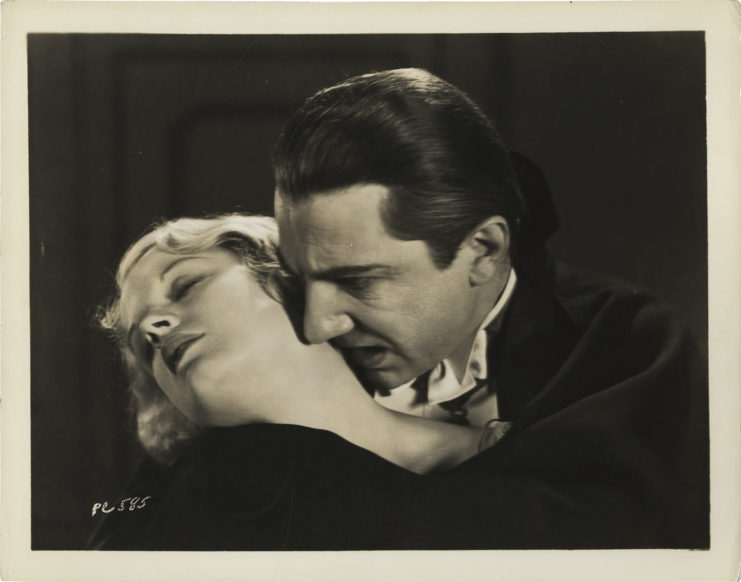 Despite the praise he received from critics for his stage portrayal of Count Dracula, Bela Lugosi wasn't Universal Pictures' first choice when the decision was made to turn the book into a film. Instead, the likes of Paul Muni, John Wray and Chester Morris were considered.
Lew Ayres was the first person hired to take on the role, but was replaced by Robert Ames after he was cast in a different movie. Ames was subsequently replaced by David Manners, who later took on the role of Jonathan Harker. It was only then that Lugosi was tapped by director Todd Browning.
While Dracula became a resounding success, Lugosi only received a salary of $3,500 – equivalent to around $68,600 today. Following the film's release, the actor also found himself being typecast as a villain, appearing in Murders in the Rue Morgue (1932), The Black Cat (1934) and The Raven (1935). It reached a point where either Lugosi or his agent wrote in the 1937 Players Directory that the idea he could only perform horror roles was "an error."
Bela Lugosi's declining acting career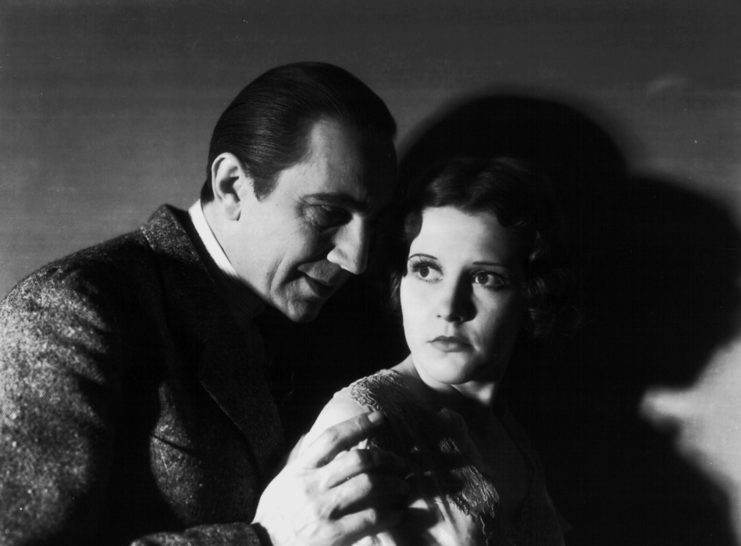 In the mid-1930s, Bela Lugosi suffered a dip in his career, with a much-needed popularity boost coming with the double feature of Dracula and Frankenstein (1931) at a California theater. This led Universal Pictures to re-release both nationally and hire Lugosi for a number of new films, including 1939's Son of Frankenstein.
In total, Lugosi would star in 18 movies for the movie studio.
Following this string of films, however, Lugosi's career, again, began to decline. This was largely the result of his dependence on morphine and methadone. These had been prescribed to him to treat chronic sciatica, which was the result of the injuries he'd suffered during WWI. After being approached by filmmaker Ed Wood while on the brink of poverty, Lugosi checked himself into a treatment program, in the hopes of combating his addiction.
Following his discharge, Lugosi starred in one more film, The Black Sleep. It was released in the summer of 1956 via United Artists. Sadly, the actor was never able to see the completed feature, on account of his untimely death.
Death and legacy
On August 16, 1956, Bela Lugosi passed away of a heart attack at his Los Angeles apartment. His body was found by his wife, with the medical examiner concluding the 73-year-old had passed away peacefully in his sleep. While a rumor spread that he'd been clutching the script for an upcoming Ed Wood film, this was later proven to be untrue.
Lugosi was buried at Holy Cross Cemetery in Culver City, California. According to his son, the actor was buried in full costume, wearing a cape and his Dracula ring. While it was believed he'd personally requested this be done, Bela Lugosi Jr. has said on multiple occasions that he and his mother, Lillian, made the decision themselves, adding that it's likely what his father would have wanted.
More from us: Rod Serling's Service In the Pacific Influenced the Anti-War Attitudes of 'The Twilight Zone'
Over half a century after his death, Bela Lugosi's legacy continues to live on. He has received a star on the Hollywood Walk of Fame, and his portrayal of Count Dracula continues to be the one most associated with the fictional character.