The attack on Pearl Harbor was disastrous for American vessels, particularly those moored along Battleship Row. The nine were the primary targets of the Japanese, and while each has their own incredible story, the USS California (BB-44) stands out for her exceptional crew – four sailors were awarded the Medal of Honor for their actions on December 7, 1941.
USS California (BB-44)
While the USS California is best known for her role at Pearl Harbor, she was already a years-long member of the US naval fleet by that point. The second Tennessee-class battleship, she was commissioned in August 1921, and served as the flagship for the US Battle Fleet in the Pacific Ocean prior to the Second World War.
California was one of the battleships moored at Pearl Harbor on December 7, 1941, and she was hit by Japanese torpedoes and a bomb. However, those strikes weren't what caused her to sink. Instead, it was the after-effects of a fire, which cut electricity to the ship and caused her pumps to stop working.
It took three days for California to sink, and it wasn't until April 1942 that she was raised and repaired. As a result of the attack on Pearl Harbor, 98 of her crewmen were killed, while another 61 suffered injuries.
In January 1944, she returned to service in the Pacific, this time aiding the Americans in amphibious operations. California was damaged when she collided with the USS Tennessee (BB-43) and by a Kamikaze aircraft during the Invasion of Lingayen Gulf. She was repaired in time to serve in the final stages of the Battle of Okinawa, remaining in Japan until after the war.
California was laid up in 1946 and never returned to service, as she was sent for scrapping in 1959.
Jackson C. Pharris
Jackson C. Pharris enlisted with the US Navy on April 25, 1933, and reported to the USS California as a gunner that September. He was transferred to the USS Mississippi (BB-41), upon which he served until December 1940. In January 1941, he returned to California.
When Pearl Harbor was attacked, Pharris was working as part of an ordnance repair party. He was thrown backwards and injured by the first torpedo to strike California. He then set about organizing a chain of sailors to hand-deliver ammunition to the anti-aircraft guns on deck.
The men battled oil fumes so strong that Pharris twice fell unconscious. Despite this and his injuries, he maintained the supply line, all while pulling unconscious sailors out of quickly-flooding areas. For his heroics, he was awarded the Navy Cross, which was later upgraded to the Medal of Honor.
Following the Japanese attack on Pearl Harbor, Pharris was sent to a naval hospital, remaining there until March 1942. He returned to California after she was raised, but was, again, hospitalized, as he still had oil in his lungs. He continued to serve with the Navy until May 1948, when he was medically discharged with the rank of lieutenant commander.
The former destroyer escort USS Pharris (DE-1094) – now a frigate designated FF-1094 – was named in his honor.
Herbert C. Jones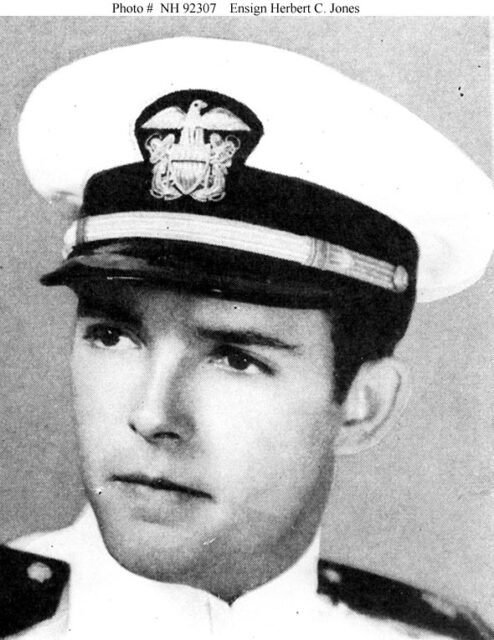 Herbert C. Jones joined the US Naval Reserve on May 14, 1935, and was commissioned as an ensign aboard the USS California on November 14, 1940.
He'd been onboard the battleship just over a week when the Japanese attacked Pearl Harbor, and was on deck when the first torpedo and bomb hit. He dove into a hatch, rescuing a shipmate in the process, before passing out from the fumes.
When he came to, Jones quickly took control of an anti-aircraft battery that needed a commander, keeping the gun in action until he ran out of ammunition. Even then, he led a group passing up additional rounds. Tragically, it was while doing this that he found himself in the path of a bomb that mortally wounded him.
Two of Jones' crew mates tried to drag him to safety, as the area had ignited into flames, but he refused. Allegedly, his last words were, "Leave me alone! I am done for. Get out of here before the magazines go off."
Jones was one of many victims of the attack, and was posthumously awarded the Medal of Honor for his heroism. The USS Herbert C. Jones (DE-137) was named in his honor. It was decommissioned and sold for scrap in July 1973.
Thomas Reeves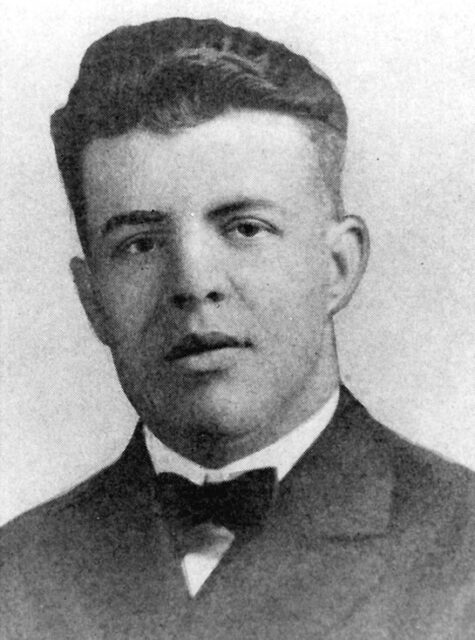 Thomas J. Reeves had a tumultuous beginning as a sailor. He enlisted in the US Naval Reserve on July 20, 1917 and released from duty two years later. He was later recalled and received a transfer to the Navy in April 1920, but was discharged only a year later.
Reeves finally decided he wanted to make the Navy his career, enlisting for good on October 12, 1921. Although he'd served as an electrician third class in his earlier years, he was soon made chief radioman.
Little is known about what vessels Reeves served aboard before the USS California, but that was where he was stationed when Pearl Harbor was attacked. Following the loss of power, he was involved in one of the ammunition supply lines, until the flames and smoke got too bad and he was killed. His birthday was only two days away.
Reeves was posthumously awarded the Medal of Honor, and the USS Reeves (DE-156) was named for him. The destroyer escort was sold to Ecuador in July 1960.
Robert R. Scott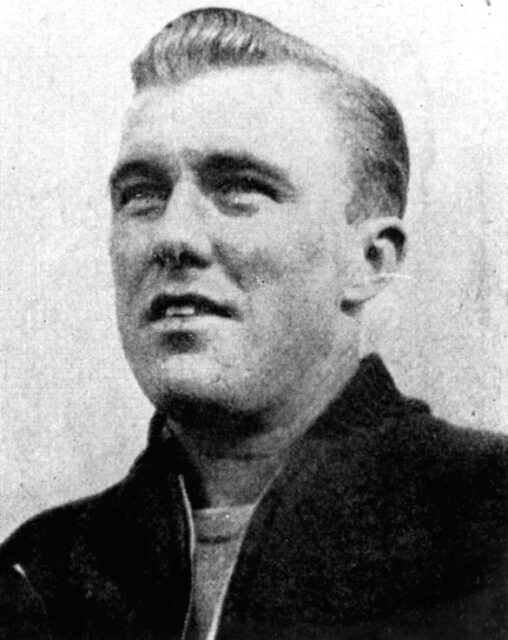 Robert R. Scott enlisted in the US Navy on April 18, 1938.
He was serving as machinist's mate first class onboard the USS California when she was attacked on December 7, 1941. Scott had a rather unconventional battle station, as he was assigned to one of the air compressor compartments. He was dedicated to the work, however, even when the station flooded following a torpedo strike.
The other men stationed alongside Scott abandoned their posts, but he vehemently refused. He reportedly said, "This is my station and I will stay and give them air as long as the guns are going." That was where he died.
More from us: HMS Prince of Wales (53): The British Battleship That Took on Bismarck – and Survived
Scott was posthumously awarded the Medal of Honor for his actions onboard California. The now-decommissioned and scrapped USS Scott (DE-214) was named in his honor, as was the Scott House dormitory at Ohio State University, where he was a former student.