The German Army committed unspeakable atrocities against Europe's Jewish population during World War II, including imprisoning them in concentration camps. They tried to destroy any evidence of these camps when the conflict began to shift toward an Allied victory, leaving behind carnage and horror for those who liberated them.
Anatoly Shapiro: engineer-turned Soviet soldier
Anatoly Shapiro was born to Jewish parents in Konstantinograd, Ukraine (now Krasnohrad) on January 18, 1913. He attended the Zaporizhia State Engineering Academy, graduating with a diploma as an engineer-technologist.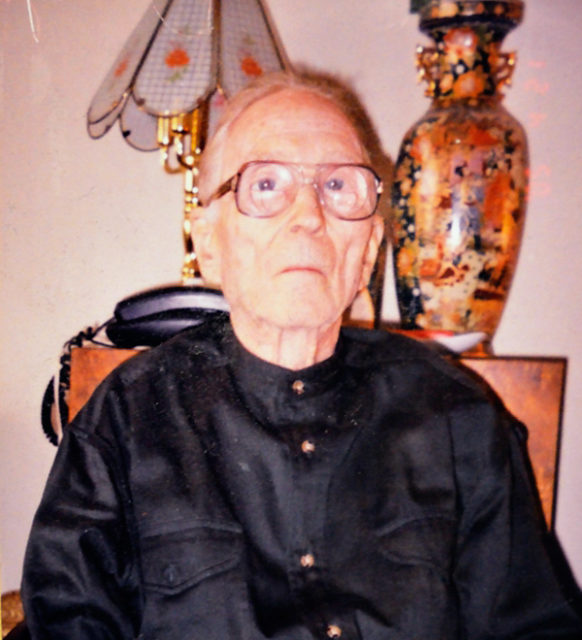 In 1935, Shapiro enlisted for national service in the Red Army. After studying in Kharkiv, he was appointed to the rank of lieutenant. When his three years were complete, he remained with the Army as a volunteer while working as a civilian engineer in Dnipropetrovsk (now Dnipro) and Zaporizhia.
Military service following Operation Barbarossa
The German invasion of the Soviet Union – better known as Operation Barbarossa – prompted Shapiro to re-enlist with the Red Army in October 1941. He was assigned the command of a demolition and explosives unit and immediately sent to the Eastern Front.
Throughout the offensive, Shapiro slowed German movements by destroying bridges.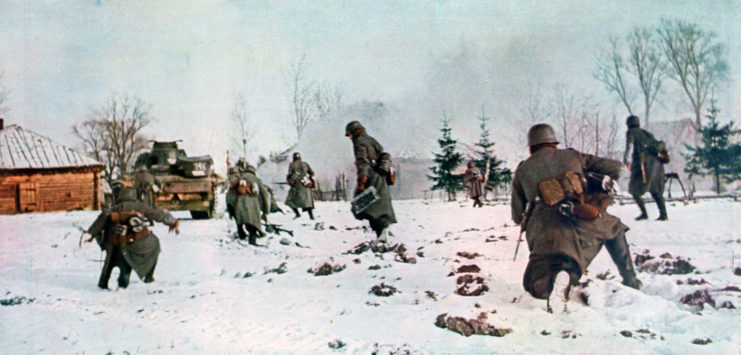 As a result of his success, Shapiro was promoted to Deputy Commander – and within a month, Commander – of his infantry battalion. He led his soldiers during the Battle of the Caucasus, assuming a defensive position, and helped liberate the towns of Rostov-on-Don and Tuapse. His men also fought along the Mius River in 1942.
Shapiro was injured during the Battle of Kursk in 1943 and spent time recovering in a hospital. While he was recuperating, his battalion was disbanded, and upon his release, he was sent to the Irkutsk Division Commander and assigned to the 100th Rifle Division, 106th Rifle Corps.
By this time, the Germans were retreating, allowing for the liberation of Poland and Ukraine.
Liberation of Auschwitz
Shapiro led his unit – the 1085th 'Tarnopol' Rifle Regiment – across Poland, suffering heavy losses as they proceeded toward Auschwitz. After days of fighting, on January 27, 1945, they reached the mine-laden roads surrounding the camp
After crossing the Sola River, he ordered his men to enter the camp. To do so, they shot off the locks with their submachine guns.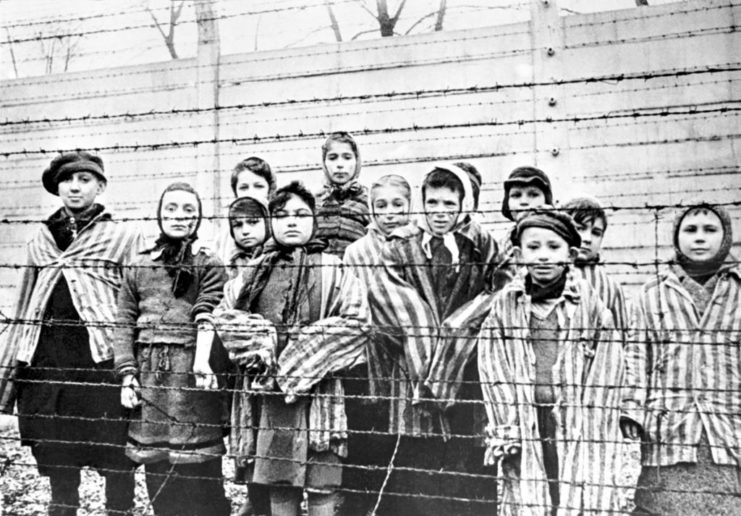 Shapiro was not prepared for what he saw once he entered Auschwitz. Before leaving and forcing those prisoners who could walk on a Death March to Germany, the SS officers had killed many of those who had not already perished from malnutrition and disease.
"We told them we were the Red Army and had come to free them," he said at a commemoration event 60 years later. "They began to feel our uniforms as if they didn't believe us. We washed and clothed them and began to feed them."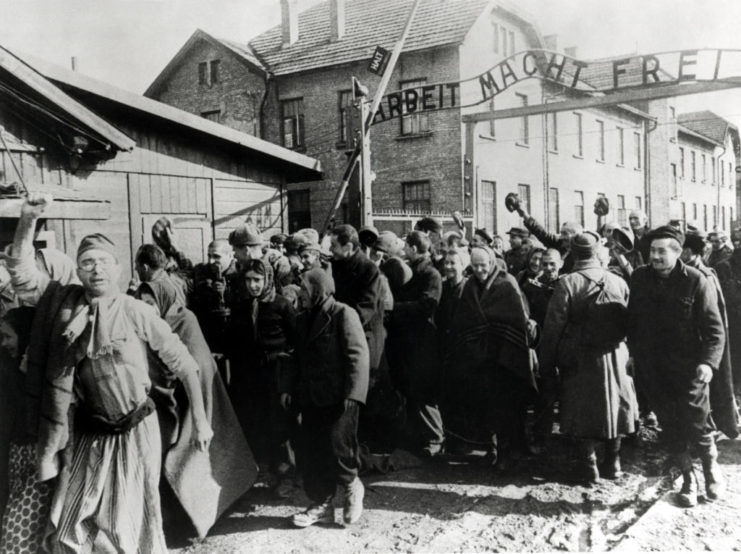 Birkenau was liberated by the infantry division led by Colonel Vasily Petrenko. In total, the Soviet troops found at least 1,200 survivors in Auschwitz and another 5,800 in Birkenau.
Of the liberation, Shapiro said one of the most difficult things he witnessed was when the Russian Red Cross tried to feed those who'd been imprisoned, only to find out they couldn't eat because of malnutrition.
Post-war life
For his actions during the war, Shapiro was awarded two Orders of the Patriotic War of the 1st Class (and one of the 2nd Class), as well as two Orders of the Red Star. In September 2006, he was posthumously given the title of "Hero of Ukraine" by former Ukrainian president Viktor Yushchenko.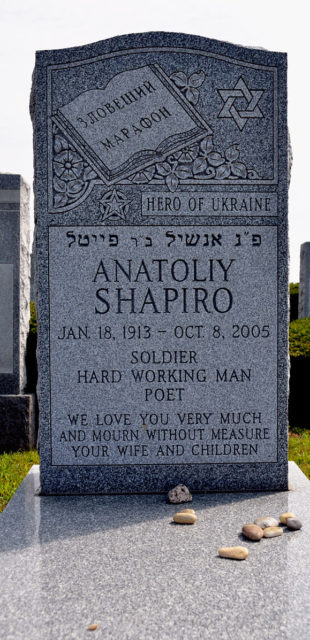 He remained in Ukraine until the fall of the Soviet Union, emigrating to the United States in 1992. It was then he discovered the total lives lost during the Holocaust, prompting him to write several books about his experiences during the war.
Shapiro passed away on December 8, 2005. He is buried at Beth Moses Cemetery in Suffolk County, Long Island, New York.