As Saint-Petersburg is celebrating the 75th anniversary of end of the Siege of Leningrad, War History Online is publishing an article on a female hero of the Red Army who defended Leningrad from the very beginning of the Siege until the surrender of German troops in Kurland pocket.
Vera Ippolitova was a 20 years old student when the war broke out. Like thousands of young Soviet students, she volunteered for the front. In 1941, most of female students were dispatched to the front as medics. Her first action was at Luga Defense Line that held Germans for one month, starting to wreck the Blitzkrieg.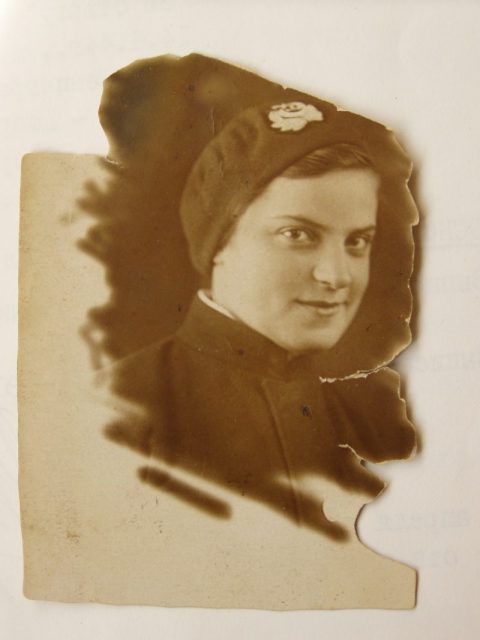 She vividly described her first action: We were brought to a medical battalion of a Home Guard Division at Luga. A battle was raging nearby, and trucks with wounded were pouring in. One of the drivers said: "So many girls here and no one assists the wounded on the battlefield…"
I was outraged. Me and several other female medics (all without any combat experience) jumped into a truck and drove off to the battlefield. Without any orders or asking permission.
The battle was taking place on a rye field. This all looked so unnatural that seemed to cry about the great misery that fell upon our country. Guns were thundering, bullets were whistling, fire was burning. Killed and wounded were falling into the golden waves of rye. This was a counterattack of our naval brigade. They charged forward in their striped telnyashka shirts or black naval uniforms. That is why they were dubbed striped devils or black devils.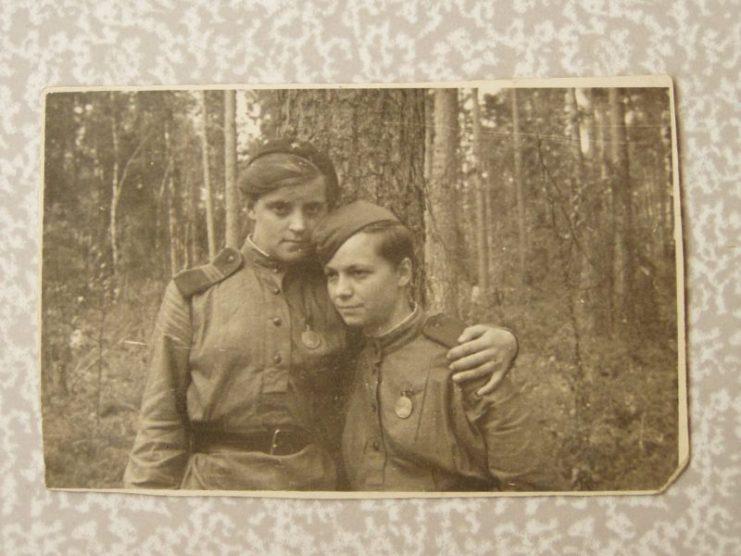 Finally, they managed to chase the Germans from a small village. We had to take part in this terrible reality: run and crawl to the wounded under enemy fire, take bandages out of our medic bands and treat the wounded… The battle was heavy as it was happening at Luga Defense Line in July and August 1941. Casualties were heavy, wounds were heavy. We only provided first aid on the battlefield, the wounded were then evacuated to the medical battalion. I do not remember how many men I bandaged in my first battle: counting was the last thing on my mind.
In the evening, when it was all over, wounded were collected in a grove and evacuated by trucks. We returned to the medical battalion on the last truck. The battalion commander rebuked us for AWOL and kicked us out back to Leningrad.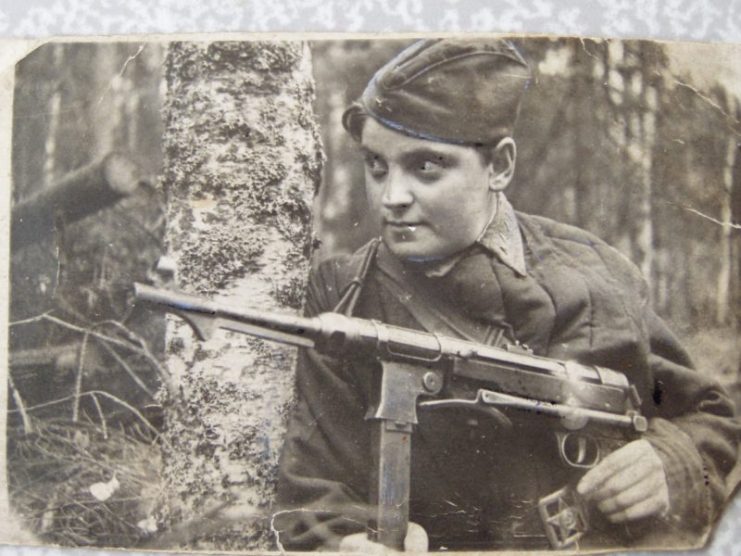 After return to Leningrad Vera was dispatched to Kronshtadt to serve in officer's mess and was sent to the front after resisting sexual harassment of one of the officers. She went to the 5th Naval Brigade that defended the Oranienbaum Bridgehead.
The 5th Naval Brigade was renamed into the 71st Naval Brigade and incorporated into 63rd Guards Rifle Division in 1944.
The first medal came as late as 1943. Before the Red Army started to achieve victories over Wehrmacht, very few would receive decorations. A man with a medal or an Order received in 1941-42 was highly respected by comrades. Vera's long citation for the first medal is long and mentions her assistance to 20 wounded men on the battlefield, participation in numerous raids against the Germans, preparing and reading propaganda texts to Germans over a loudspeaker and other feats.
The second medal came for heavy action at the border with Estonia, when the Guards of Leningrad Front were trying to breach German defenses at Narva, continue their thrust towards Tallinn. The first assaults of German defenses in February and March failed with heavy casualties.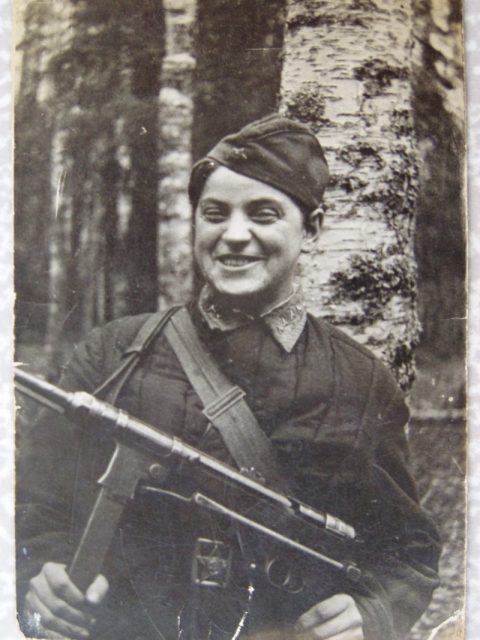 Here is Vera's citation:
…Comrade Ippolitova, displaying bravery and valor, disregarding her life, from March 10, 1944 at (unclear typing of place name) provided medical treatment to 113 men and officers under heavy enemy fire. She evacuated 68 heavily wounded men from the battlefield with their personal weapons. She deserves an Order of Red Star.
However, decoration for an Order was downshifted to yet another medal For Valor by decision of the political officer of the 188th Guards Regiment: "A Red Star is too much for her, she's been in the regiment too little time. Give her a medal For Valor!"
She received third and the fourth medals came battles against Finnish Army on the Karelian Isthmus. Citation for the third medal reads: The 188th Guards Regiment awards medic from the Regiment's medical company, Guards Sergeant Ippolitova for her action from June 10 to 13, 1944, when she treated and evacuated 50 men and officers from the battlefield.
The fourth medal was for Battle of Tali-Ihantala, where the Guards were again the striking fist of the Leningrad Front and took heavy casualties: Award medic of the forward medical post Guards Sergeant Ippolitova for her action against Finnish barbarians from June 25 to July 3, 1944, worked at the frontline saving lives of men and officers despite heavy enemy artillery and mortar fire.
The fifth medal was received in March 1945 after heavy fighting against surrounded German troops in Kurland Pocket.
The 188th Guards Regiment awards medic from the Regiment's medical company, Guards Sergeant Ippolitova for her action against Nazi invaders. She acted at the frontline with devotion to her Motherland and bravery, treating and evacuating 50 men and officers from the battlefield.
After the war her brothers in arms recommended her to apply for a Golden Star of the Hero of the Soviet Union (a medic was qualified for the Golden Star after evacuating 100 wounded from the battlefield). She refused, saying that five medals For Valor and one Medal for Defense of Leningrad are good enough for her.
She also had to order copies of her award citations from the Central Archive of MoD, as some people doubted that she had five medals For Valor.
Her last words in the interview that she gave in 2005 shortly before her death were: – I have a good daughter. I am not afraid to die. In reality, she never has.