The battles of the Vietnam War were unlike any the US military had faced before. Early on in the conflict, officials realized snipers were going to be an integral part of America's force in the southeast Asian country, prompting an increase in marksmanship training. While they each served the US valiantly, there are four that stood out above the rest.
Adelbert Waldron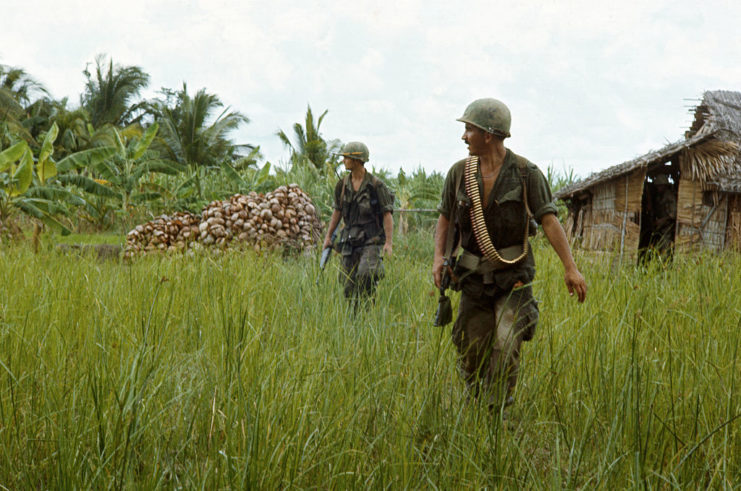 Adelbert Waldron was born in Syracuse, New York in 1933. His parents divorced due to a rocky marriage and their separation had a profound effect on the future US Army sniper. According to his ex-wife, Betty, "[Bert] always told me how lonely he was as a child. He was so unhappy in his home life that he spent all his time hunting in the woods… I'm sure that's when he learned his marksmanship. He could mimic wild animal sounds perfectly."
At the age of 23, Waldron enlisted in the US Navy and served for 12 years. He joined the Army in 1968 and was trained as a sniper with B Company, 3rd Battalion, 60th Infantry Regiment, 9th Infantry Division. In just eight months running PBR boats along the Mekong Delta, Waldron had 109 confirmed kills. In one instance, he hit a target some 900 feet away while in a moving boat.
During his time in the service, Waldron, who passed away in 1995, was awarded three Bronze Stars, two Distinguished Service Crosses, a Silver Star and a Presidential Unit Citation. After leaving Vietnam, he worked as a marksmanship instructor at Fort Benning, Georgia.
Charles "Chuck" Mawhinney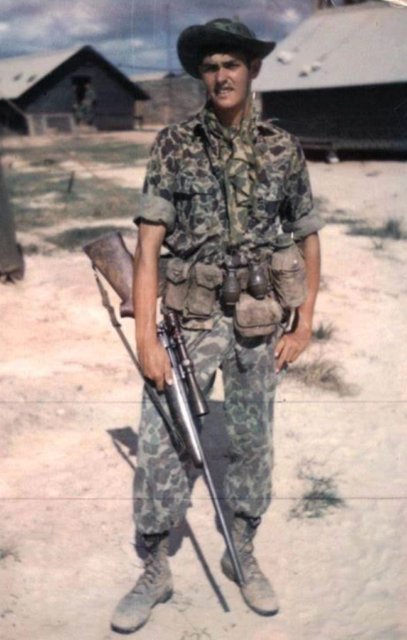 Charles "Chuck" Mawhinney was always meant to be a US Marine; it's in his blood. Mawhinney's father had served in the US Marine Corps during World War II. The future sniper grew up regularly hunting in the Oregon woods, and after waiting for deer hunting season to be over, enlisted in the Marines.
Mawhinney was trained at Camp Pendleton's Scout Sniper School and was soon sent to South Vietnam. He served with a number of sniper units in different battalions, and was immediately successful. During his 16 months in Vietnam, he was credited with 103 confirmed kills and 216 probable kills.
He later told the Los Angeles Times, "It was the ultimate hunting trip: a man hunting another man who was hunting me. Don't talk to me about hunting lions or elephants; they don't fight back with rifles and scopes. I just loved it."
When he returned from Vietnam, Mawhinney told no one about his success as a sniper, not even his wife. After he was certified as the most successful Marine sniper of the conflict, he became more comfortable talking about his experiences. Since then, he has worked to change how the public views snipers, maintaining they save lives by "sapping the enemy's will to fight."
Eric England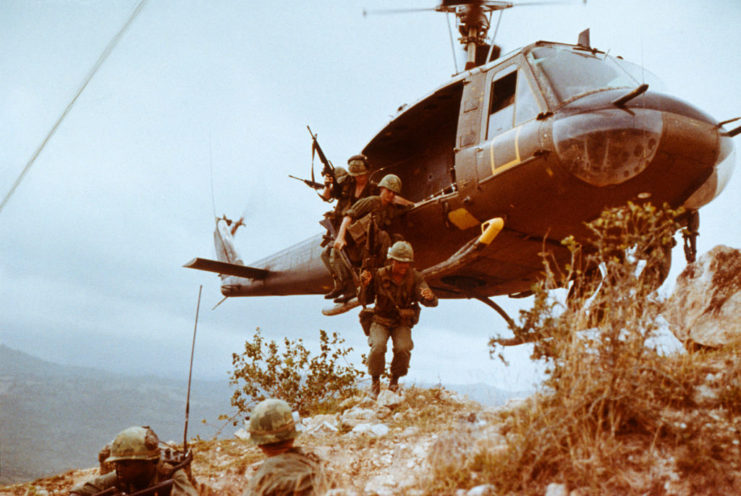 Eric England, born in Georgia in 1933, was a star marksman long before the Vietnam War broke out. In 1952, at just 19 years old, he won his first shooting competition, and by 1968 was a national long-range champion.
England received lessons from his cousin, James Harry Turner, who was an instructor with the Marines. His abilities led him to join the service's rifle team, for whom he served for 24 years. With the Vietnam War in full swing, England was sent overseas to act as a sniper with the 3rd Marine Division, and during his seven months in the country had 98 confirmed kills, with many more unconfirmed.
England retired to Georgia following the war and died in 2018, at the age of 84.
Carlos Hathcock
Carlos Hathcock was born in Arkansas in 1942. He began his career with the Armed Forces as a military policeman, and was later recruited to be a sniper with the Marine Corps. Hathcock was a prodigious sniper, known for successfully making difficult shots. One, in particular, saw him shoot opposing sniper "Cobra" through their scope. On another occasion, he crawled over 1,500 yards through a field to snipe a People's Army of Vietnam (PAVN) general.
Hathcock's reputation had grown to such a degree that the North Vietnamese put a $30,000 bounty on his head, an unheard-of sum. In 1969, the LVT-5 he was riding in struck an anti-tank mine, and in the aftermath he was able to pull multiple comrades to safety.
More from us: Nine of the Most Infamous Booby Traps Used By the Viet Cong
Hathcock is credited with 93 confirmed kills in Vietnam, although he himself put the number somewhere between 300 and 400. His actions became legendary within the Marine Corps, so much so that the 1993 movie, Sniper, is loosely based on his exploits. In his honor, a variant of the M21, the Springfield Armory M25 White Feather, was named for him. The nickname was given to him by members of the PAVN while he was serving in Vietnam.