The Tank Museum in Bovington, United Kingdom has announced it'll be republishing David Fletcher's famed book, Vanguard of Victory: The 79th Armoured Division. Originally published in 1984, the upcoming re-release will feature new images straight from the museum's archives.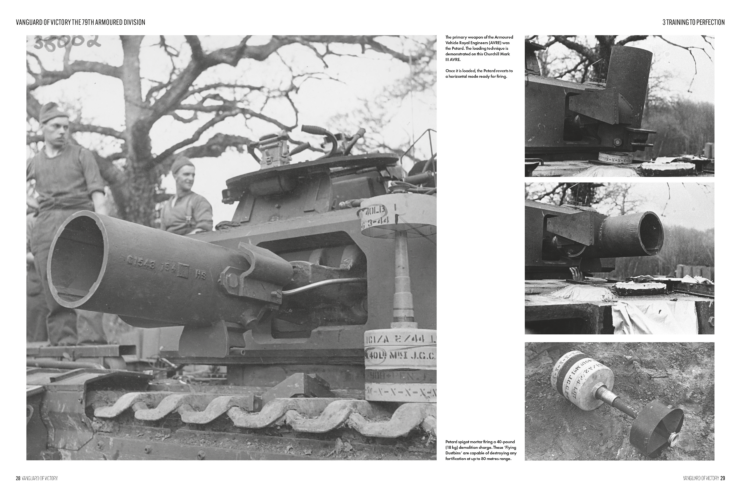 Vanguard of Victory has been out of print for many years, and is just one in a series of books written by military historian David Fletcher, including The Universal Tank: British Armour in the Second World War (1989) and Tiger! The Tiger Tank: A British View (1986). The re-release aims to remind the world just how integral the 79th Armoured Division was to the success of D-Day.
"This new release is the next stage in The Tank Museum's program to republish David Fletcher's early work for a reasonable price," Simon Prager, head of commercial operations, said in a press release. "This new edition has been given a 21st century makeover, with new images from The Tank Museum Archive. Vanguard of Victory is an essential title for people with an interest in the Second World War."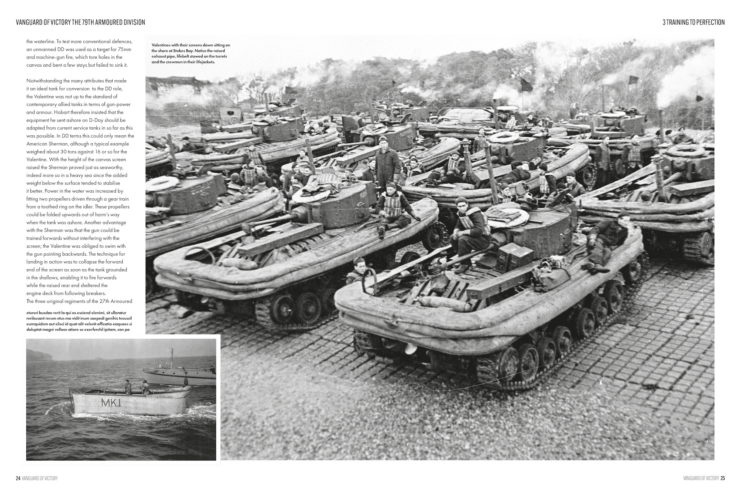 The 79th Armoured Division was created in the lead up to the Allied landings on June 6, 1944. Commanded by Maj. Gen. Percy "Hobo" Hobart, the aim of the division was to develop specialized amphibious vehicles that could lead the assault in Normandy, after issues suffered by tanks during the Dieppe Raid.
Numerous unique-looking vehicles were developed, which became known within the British Army as "Hobart's Funnies." Not only were they designed to operate in amphibious settings, they could clear mines and lay bridges. Among the most notable were the Sherman Crab, a mine flail tank; the Churchill Crocodile, which featured a flamethrower, instead of a tank gun; the Kangaroo armored personnel carrier; and the "Duplex Drive" (DD) tank.
The 79th Armoured Division disbanded on August 20, 1945.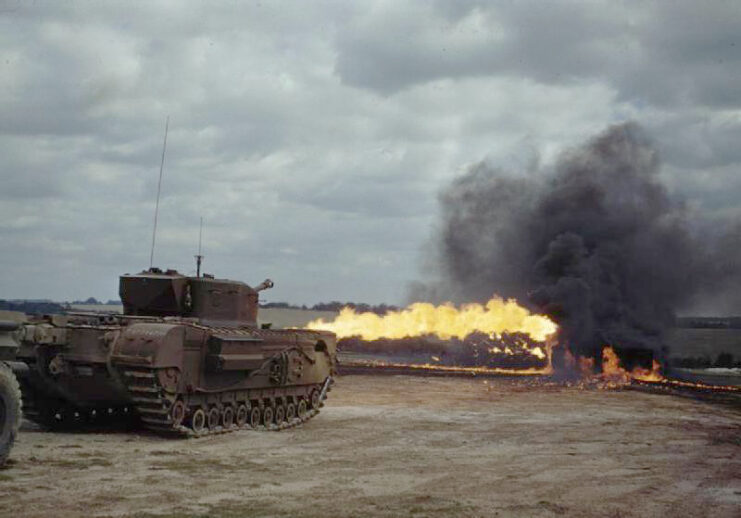 More from us: Mysterious US Navy Vessel Washes Ashore In North Carolina, Disappears Overnight
According to Prager, the republishing of David Fletcher's books helps bring in vital funds for The Tank Museum, which are put toward preserving its collection. Available for pre-order for £19.99, the first 1,000 orders placed before April 14, 2023 will receive a certificate from the author, as well as their names listed in the acknowledgements section.
Vanguard of Victory: The 79th Armoured Division is set for release via The Tank Museum in June 2023.