It wasn't uncommon for men across the United States to put their education on hold once the country entered the Second World War. Some opted to remain in the military, while others returned to school after being discharged. Many, like Fred Taylor, had completed their programs, but weren't able to walk at their graduation ceremony, due to being shipped off to Basic Training or overseas. This past May, some 80 years later, the veteran was finally able to walk across the stage.
Fred Taylor joined Cornell College's music education program in 1939, and had fulfilled the graduation requirements by 1942, a year after the US entry into World War II. However, before he could attend the graduation ceremony, he enlisted in the US Army Air Corps Reserve and was sent to Missouri for Basic Training.
"Shortly after the Pearl Harbor attack, I and a number of my friends at Cornell joined the Army Air Corps Reserve because we'd rather be in the Air Corps than a foot soldier," Taylor told Cornell College's News Center. "The Army Reserves, then, were activated in February of my senior year. On Feb. 19, 1943, we had to leave and went to Jefferson Barracks for basic training."
While he was away, his father drove to campus to pick up his diploma. As everyone back home went on with their lives, Taylor was sent to various states to undergo training, eventually ending his service in the fall of 1945. Obtaining the rank of lieutenant during his tenure, he spent a year stationed in Fano, Italy, never seeing combat.
However, he did fly the North American P-51 Mustang, which he called "a terrific airplane."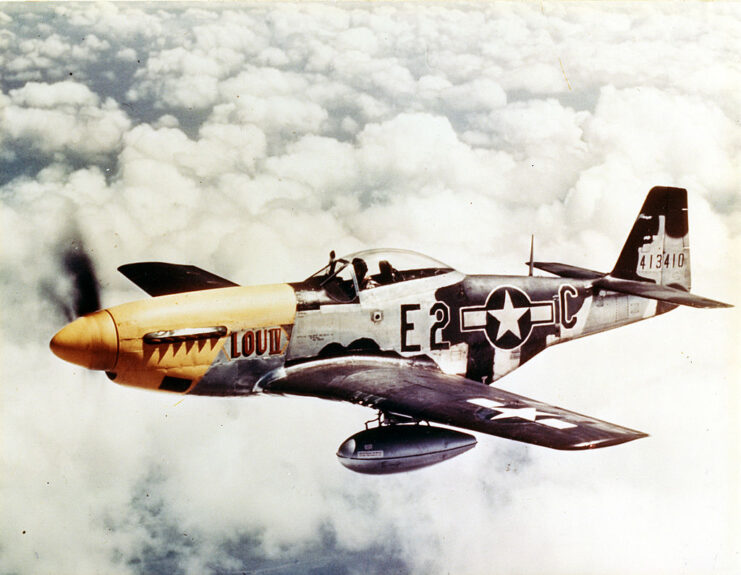 Following his discharge, Taylor joined the Iowa Air National Guard and settled into life with his wife, Peggy Newberg. He later attended Drank University to obtain his master's degree in music education, after which he became a music teacher.
"I have no regrets about going into the service," he told FOX News Digital. "I really enjoyed flying. My only regret is missing my graduation ceremony, as you normally would end your senior year."
Speaking with The Washington Post, Taylor added that not collecting his diploma on that stage has always been something that's always stuck with him. "It was just something that felt incomplete – doing all the work for the degree and not walking across the stage and receiving that diploma," he shared.
On May 14, 2023, he was able to complete what he started all those decades ago by attending Cornell College's commencement ceremony for the latest graduating class. It was arranged with the help of his daughter, Linda, who purchased plane tickets and made arrangements for him to walk across the stage.
"You know that feeling when you give somebody you love something really special that delights them and delights you even more? It's just going to be a super happy time," Linda told Cornell College's News Center prior to the ceremony. "For somebody who is closing in on 102, what are we waiting for?"
'STANDING OVATION: Fred Taylor received his diploma eight decades after serving his country in World War II — and the Cornell College Class of 2023 embraced him as one of their own. https://t.co/eGUjXl944J pic.twitter.com/2lcRKxT8u5

— Fox News (@FoxNews) May 24, 2023
Speaking in a press release, Cornell College President Jonathan Brand spoke highly of Taylor, saying, "Every student deserves that moment in front of their families to celebrate the completion of college, even if it's 80 years later. Plus, Fred is a powerful example for our Class of 2023 graduates. Through Fred, we witness how Cornelians lead fulfilling and meaningful lives serving others. This is a day we'll never forget."
Taylor received a standing ovation as his name was called and he made his way, cane in hand, to and across the stage. He led everyone in moving their graduation cap tassels from the right to the left, after which he returned to his seat while military music sounded throughout the room.
He then traveled to Des Moines to pick up his master's degree from Drake University, as he hadn't received that either at the time he'd finished the requirements.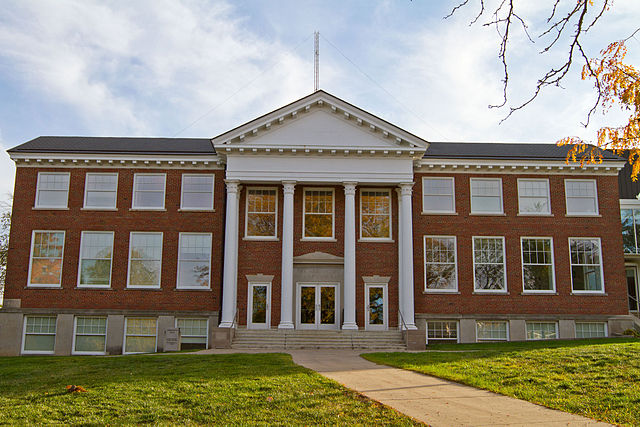 More from us: Gerda Weissmann Klein: The Holocaust Survivor Who Fell In Love With Her American Liberator
Following the ceremony, Brand told Fox News Digital how emotional the experience was. "It was heartwarming," he said. "It was emotional. It brought full circle his own connection with Cornell. He's gracious, humble, articulate, warm, loving. He is everything that one could ever hope a Cornelian would be.
"I think there was love for him because of his connection to Cornell, because of his military service, because of his endurance."