While two people destined to fall for one another may seem like a thing of fiction, the story of Gerda Weissmann and Kurt Klein might turn you into a believer of true love. The unfortunate circumstances under which they met helped them develop a strong affection for one another in more ways than one. It's a tale for the ages, as from the ashes of disaster grew a beautiful rose.
Kurt Klein saved Gerda Weissman's life after Germany's surrender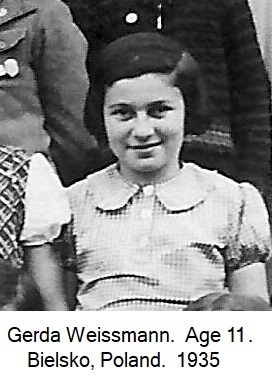 Gerda Weissmann was born in Bielsko, Poland (now Bielsko-Biała) to a middle-class Jewish family. When World War II broke out in 1939, her family received word of the German advance, but chose to remain in Poland because of her father's health. When the enemy troops arrived, they and others were forced to live in the Bielsko ghetto.
In 1942, Weissman was deported to Bolkenhain concentration camp, where she was forced into slave labor at a textile mill, and she was later sent to Marzdorf, Landshut and Gruenberg. Her parents and older brother were sent elsewhere, ultimately losing their lives during the Holocaust.
Toward the end of the conflict, Weissmann and 1,300 other women were forced to endure a death march. When the Germans surrendered on May 7, 1945, only 350 (some sources say 150) were left, emaciated and living in an abandoned factory in Volary, Czechoslovakia.
The group were found by two American soldiers who'd heard of their whereabouts. Weissmann spoke to one of them, Lt. Kurt Klein, in German. She warned him that she and the other women were Jewish, to which he responded, "So am I."
Weissman showed Klein to the neighboring room where the other women were located, with him later recalling how she made a "sweeping gesture of this scene of devastation and she said the following words: 'Noble be man, merciful and good.' And I could hardly believe that she was able to summon a poem by the German poet Goethe […] at such a moment."
Kurt Klein made an effort to visit as much as possible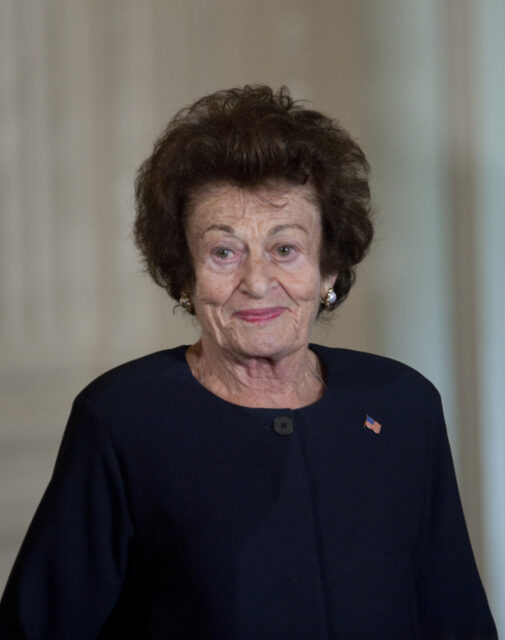 Shortly after, everyone was transported to a field hospital, where they received treatment. Sadly, 30 of the women died after being rescued. Like the others, Gerda Weissmann was critically ill. After around a week of constant care, she began to recover.
Klein started visiting her bedside, sharing in conversation and bringing gifts. Over time, he began to spend every moment with Weissmann. However, in June 1945, he was transferred, so they had to communicate through letters. Not wanting to make something out of nothing, Weissmann resigned herself to thinking Klein's kindness was out of pity. As she politely declined his gifts and gestures, he felt he was being romantically rejected.
Their story didn't end there, however, as Klein had Weissmann and a friend transferred to an American-controlled area before the United States handed over control to the Russians. While they were there, he continued to visit her once a week.
By that September, Klein explained to Weissmann how he was being sent back to America, where he'd immigrated in 1937 after being born in Germany. To his surprise, she simply wished him well on his journey. Unable to stand it any longer, he admitted to her, "Don't you understand? I love you. I want to marry you."
Kurt Klein and Gerda Wiessmann's enduring marriage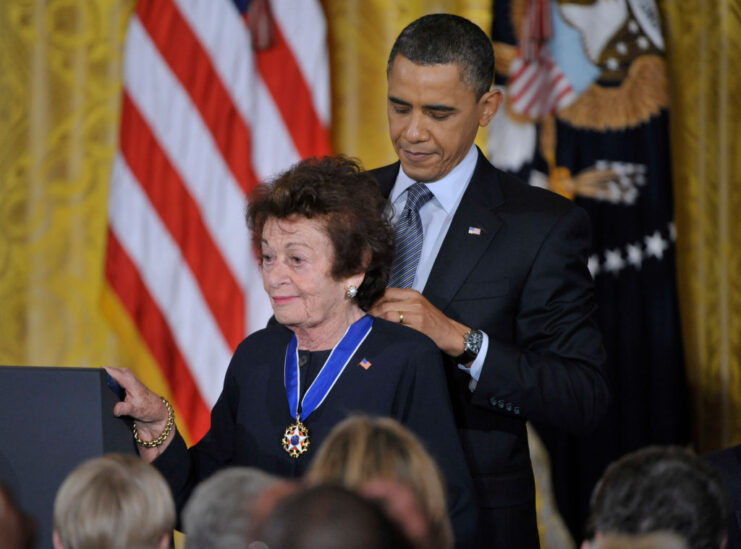 With no more confusion about where their relationship stood, Kurt Klein returned to the US, while Gerda Weissmann remained in Europe. They continued their correspondence, but, this time, their affection for one another was clearly written on the pages. The love letters they shared during this period were later published in a book, titled The Hours After: Letters of Love and Longing in War's Aftermath.
In June 1946, the two met in Paris to marry. Before the ceremony, they stopped at a synagogue to light a candle for their parents, as Klein, too, had lost his during the Holocaust – they'd been sent to Auschwitz. The couple settled in Buffalo, New York, before retiring to Phoenix, Arizona. They shared over 50 years of marriage and three children before Klein passed in 2002.
More from us: The Red Army Recruited Blind Citizens During the Siege of Leningrad
Ten years before Gerda Weissmann Klein died in 2022, she was presented with the Presidential Medal of Honor by former US President Barack Obama. She also went on to write an autobiography about her experiences during WWII, titled All But My Life.
A short documentary was filmed about the Holocaust survivor's life, called One Survivor Remembers (1995), which went on to win both an Emmy and an Academy Award.