Russell Johnson, the talented actor known for his role as Professor Roy Hinkley in Gilligan's Island (1964-67), led a remarkable life both on- and off-screen. Before his successful Hollywood career, he served with distinction throughout World War II. While he's widely recognized for portraying the Professor, Johnson was a bombardier flying across the Pacific Theater.
Russell Johnson's early life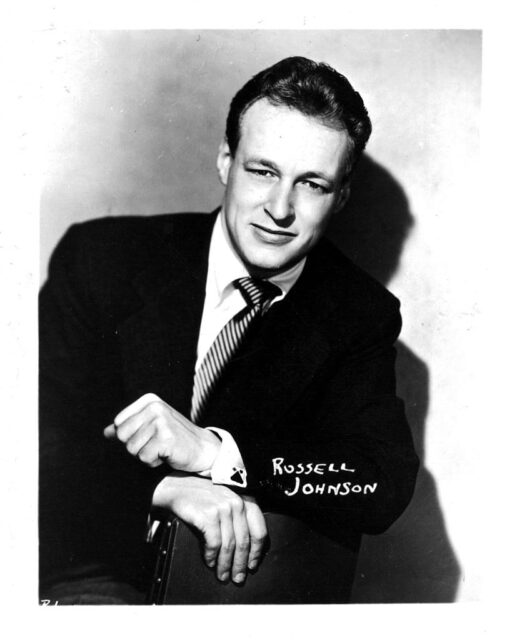 Russell Johnson was born on November 10, 1924 as the eldest of seven. Tragically, his father and one brother died within a month of each other from lobar pneumonia. This was one of the reasons why he attended Girard College as a teenager, as it was a school specifically for boys without fathers.
Not long after he graduated from high school, Johnson enlisted in the US Army Air Corps, later the US Army Air Forces (USAAF), to become an aviation cadet. He attended training in Santa Ana, California and received his commission as a second lieutenant on January 15, 1944. He was subsequently sent to serve in the Pacific Theater as a bombardier aboard an American bomber.
Russell Johnson's service with the US Army Air Forces
Russell Johnson was assigned to the 100th Bombardment Squadron, 42nd Bombardment Group, 13th Air Force for the duration of the Second World War, flying a whopping 44 combat missions. While most of them were standard, his final proved to be rather eventful.
On March 4, 1945, Johnson was assigned as the navigator aboard an aircraft taking part in a low-level bombing mission against Japanese targets in the Philippine Islands. His and two others were attacked by heavy anti-aircraft fire, forcing them to bail out into the sea, just off the coast of Zamboanga City. Johnson hit the water with such force that he broke both of his ankles. He was fortunate to only be injured, however, as his co-pilot was killed.
By the end of the war, Johnson had earned several commendations, including a Purple Heart, an Air Medal with Oak Leaf Cluster, a Bronze Star, the Asiatic-Pacific Campaign Medal with three stars and the Philippine Liberation Ribbon with one star. He kept information about his service close to his chest, with many future cast mates not knowing about his time as a bombardier until his funeral.
From the skies to Hollywood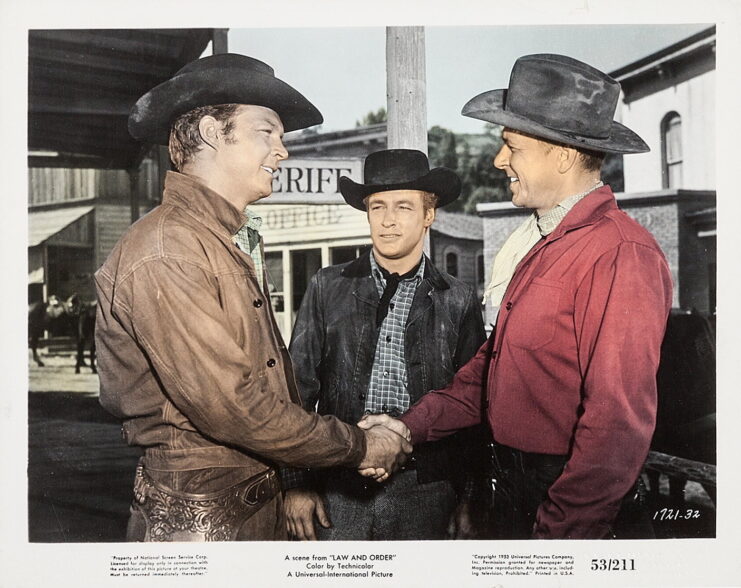 On November 22, 1945, Russell Johnson was honorably discharged from the USAAF with the rank of first lieutenant, after which he joined the US Air Force Reserve. He used the money given to him under the GI Bill to take acting lessons, and became close friends with fellow veteran and actor, Audie Murphy.
Johnson acted in his first film in 1952, and took many more parts afterward, the majority of which were Westerns: Law and Order (1953), Rancho Notorious (1952), Seminole (1953) and Badman's Country (1958).
However, he appeared to find his niche in television, guest starring on several popular shows over the course of the 1950s and '60s. Johnson's most notable appearances included on the first season of The Adventures of Superman (1952-58), The Silent Service (1957-58), Black Saddle (1959-60), The Twilight Zone (1959-64) and The Outer Limits (1963-65).
Gilligan's Island (1964-67)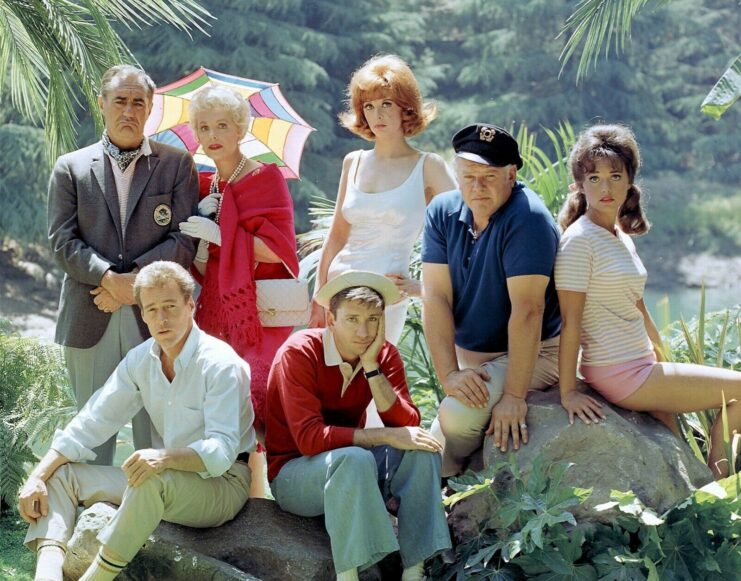 It's undoubtedly his role as Professor Roy Hinkley on Gilligan's Island that Russell Johnson's best known for. The Professor, as he was better known, was a scientist and inventor who built numerous whacky creations from what he could find on the island. Johnson portrayed him for the entirety of the show's run, and appeared in its many spin-offs, including three made-for-television films and two animated series.
The Professor was so popular that Johnson wound up being typecast in similar roles in future films and TV shows. Talking about this later in life, he said:
"It used to make me upset to be typecast as the Professor…But as the years have gone by, I've given in. I am the Professor, and that's the way it is…Besides, the show went into syndication and parents are happy to have their children watch the reruns. No one gets hurt. There are no murders, no car crashes. Just good, plain, silly fun. It's brought a lot of joy to people, and that's not a bad legacy."
Russell Johnson's later Hollywood career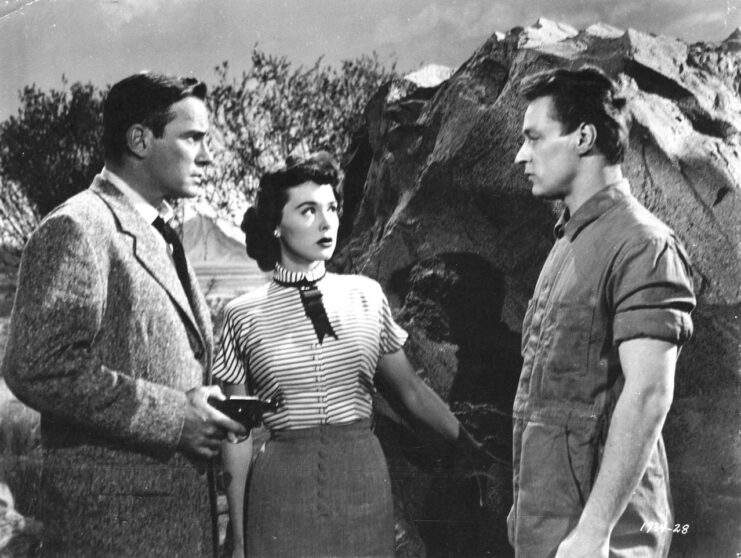 Regardless, Russell Johnson was still able to pick up many different roles for the remainder of his career, acting in an array of movies, including Wonder Woman (1978), The Man from Independence (1974), Off the Wall (1983) and MacGyver (1985-92).
He was also able to draw upon his experience with the US military when he portrayed US Navy Adm. Ernest J. King in MacArthur (1977), but this was one of few war films he was ever in.
More from us: Before He Was Obi-Wan Kenobi, Alec Guinness Was Part of the Allied Invasion of Sicily
After completing his final film, Blue Movies, in 1988, Johnson took on different speaking engagements, including at cons and on the radio show The Adventures of Harry Nile. This former bombardier died on January 16, 2014, at the age of 89.