Alec Guinness is renowned for his iconic roles in such films as the Star Wars franchise and The Bridge on the River Kwai (1957). Behind the cinematic accolades lies a lesser-known chapter of the famed actor's life: his remarkable service during World War II. Guinness enlisted with the Royal Navy Volunteer Reserve in 1941, and throughout the conflict took part in many dangerous missions, including the Allied invasion of Sicily during the summer of 1943.
Through it all, his passion for acting never went away.
Alec Guinness' early life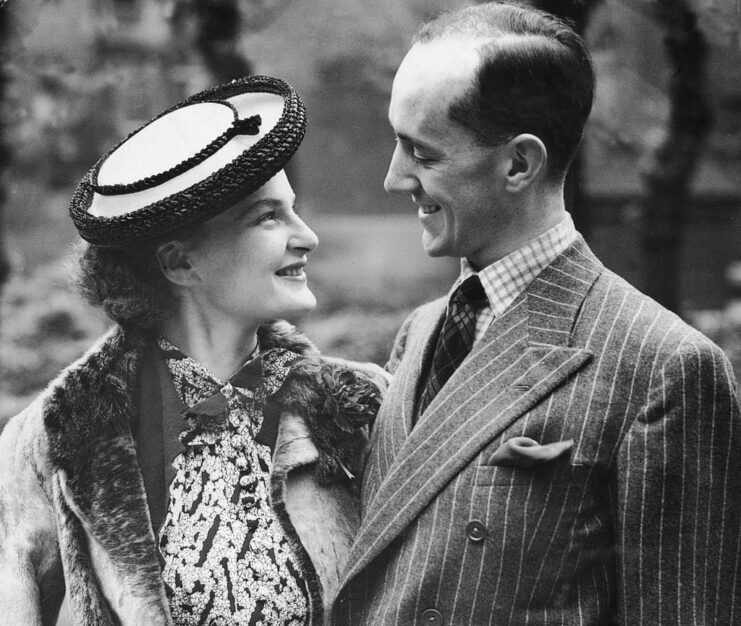 Alec Guinness de Cuffe was born on April 2, 1914. The identity of his father remains unconfirmed and nothing was listed on his birth certificate. When asked, Guinness said he thought he was a Scottish man named Andrew Geddes, who paid for much of his education. He was also known to visit Guinness and his mother periodically, saying he was an uncle.
As he got older, Guinness formed an interest in theater, going on to attend the Fay Compton Studio of Dramatic Art as a young man. While there, he earned his first stage role as a walk-on in Libel. The show did well and was moved to a larger stage at the Playhouse in London's West End. Guinness earned a promotion, being made an understudy with only two lines.
Two years later, in 1936, he really started to make a name for himself.
A Shakespearean actor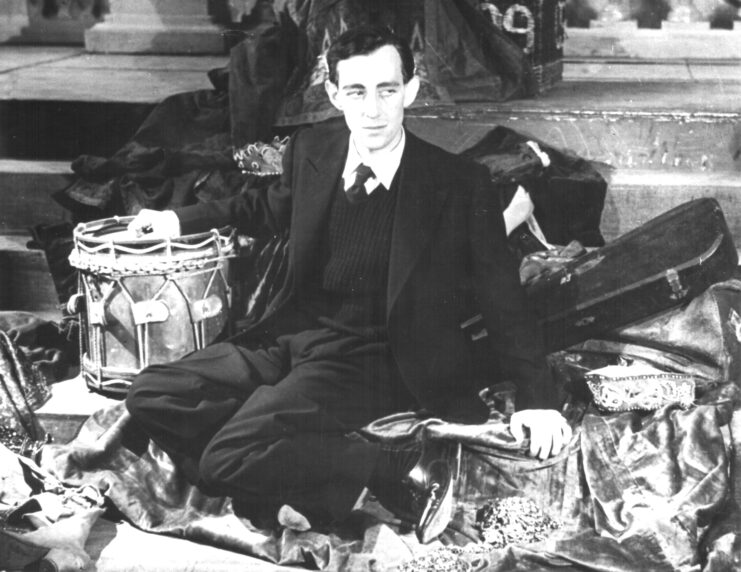 Alec Guinness signed on to act at the Old Vic Theater, where he was cast in much better roles.
After getting some classics under his belt, he began attending classes at the London Theater Studio. From then on, he was cast in numerous Shakespearean productions, including as Aumerle in Richard II, Lorenzo in The Merchant of Venice, Romeo in Romeo and Juliet, Malvolio in Twelfth Night and Exeter in Henry V. 
Guinness also played the title role in a 1938 production of Hamlet, which earned him significant praise throughout the theatrical world, both in the United Kingdom and overseas.
Alec Guinness enlists with the Royal Navy Volunteer Reserve
While his acting career was taking off, the UK entered into the Second World War, prompting him to seek out another position. While a fellow actor offered to get him into an anti-aircraft unit, he refused, citing the number of actors already assigned to it.
In 1941, he enlisted in the Royal Navy Volunteer Reserve and underwent training at HMS Raleigh, Lancing College and HMS King Alfred. Initially, Guinness served as a seaman, before being commissioned as a temporary sub-lieutenant on April 30, 1942.
He was made a temporary lieutenant the following year, which was when he participated in the Allied invasion of Sicily. During Operation Husky, Guinness was put in command of landing craft LCI-124, taking soldiers with the 5th Battalion, Black Watch (Royal Highland Regiment) ashore.
They loaded onto his craft early on July 9, 1943. During the hectic endeavor, Guinness missed the order that the operation would begin an hour later than originally scheduled. Once everyone was aboard, he went straight for the Sicilian shore, none the wiser. When he landed, his men soon realized no one else was there yet.
Operation Husky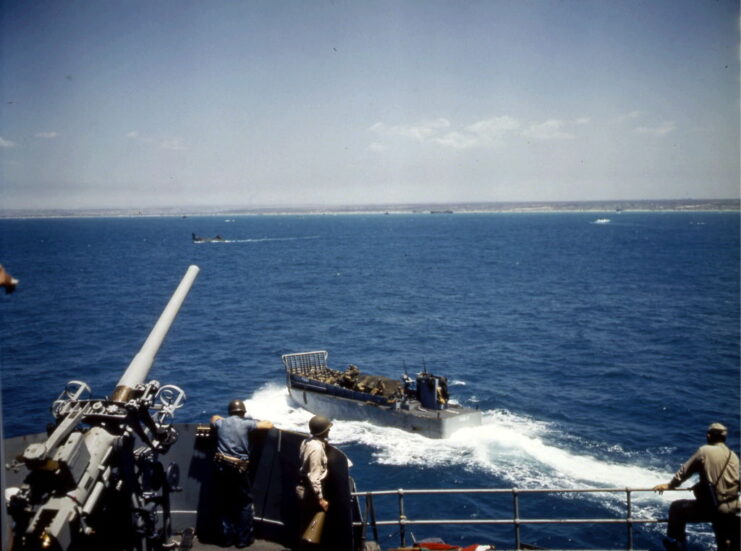 Alec Guinness and his men were the first to land during Operation Husky. However, the mix up caused a commanding officer to think he was one of the last. When questioned and condescendingly asked what his civilian career was, he responded, "You will allow me to point out, sir, as an actor, that in the West End of London, if the curtain is advertised as going up at 8:00 PM, it goes up at 8:00 PM and not an hour later, something that the Royal Navy might learn from."
Guinness was forced to stay at Cape Passero for 10 days, while he and his men waited for a destroyer to pull their landing craft out of the sand. During this time, he walked one of them to a nearby camp to have a toothache dealt with. They traveled through a large bean field, only being told after they arrived that it was actually a minefield.
Later in the war, Guinness shipped supplies and agents to Yugoslavian partisans in the Mediterranean. In 1944, during one of these voyages, he was caught in a hurricane. While he escaped unscathed, his ship was beyond repair. He served in one more operation following this, manning a landing craft during the invasion of Anzio.
Aside from his military service, Guinness was also given leave to act in the Broadway show Flare Path, in which he played the role of Flight Lt. Teddy Graham. This didn't last long, however, as the production closed after only two weeks.
Alec Guinness' many war movies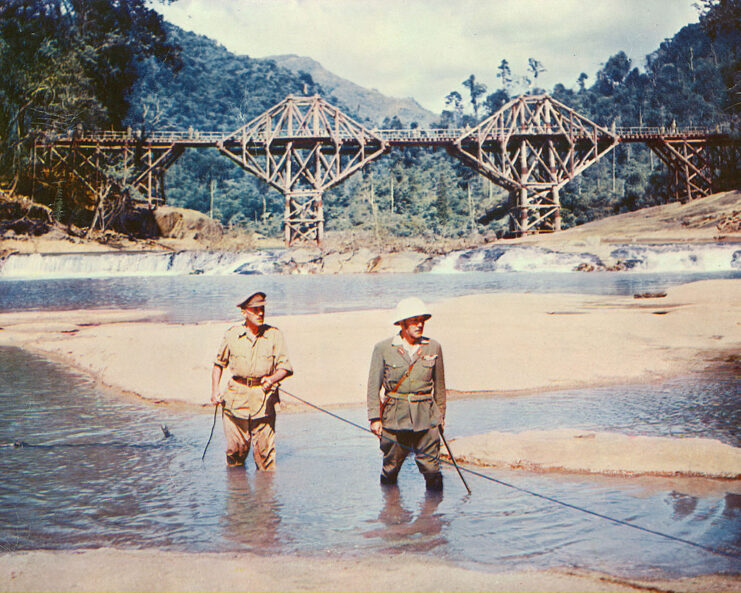 When Alec Guinness' war service ended, he quickly returned to acting, although he moved away from Shakespeare to focus on film. His most famous role was as Obi-Wan Kenobi in Star Wars, with other notable works including The Horse's Mouth (1958), Oliver Twist (1958), Lawrence of Arabia (1962), Great Expectations (1946), The Lavender Hill Mob (1951) and Scrooge (1970).
Guinness also found himself starring in a number of war films. These included the title role in Doctor Zhivago (1965) and Maj. Jock Sinclair in Tunes of Glory (1960). He also played the Führer in a 1973 film. Guinness earned his first Academy Award for playing Lt. Col. Nicholson, a British officer taken as a prisoner of war (POW), in The Bridge on the River Kwai. 
More from us: Before Becoming Hollywood's Leading Man, Kirk Douglas was Chasing Japanese Submarines In the Pacific
Guinness received many accolades throughout his life, including a star on the Hollywood Walk of Fame and an Order of the British Empire. He was knighted by Queen Elizabeth II in 1959.