General Dynamics Land Systems (GDLS) has officially revealed its AbramsX main battle tank (MBT) after months of speculation. The preview was provided via a video uploaded to YouTube on October 8, 2022 and comes ahead of the tank's full unveiling at the Association of the U.S. Army's (AUSA) Annual Meeting & Exposition.
While details regarding the AbramsX remain scarce, GDLS revealed a few tidbits in a recent press release. As well, The War Zone has also provided additional details on what the US Army can expect from this new MBT. Among its upgrades are the addition of a hybrid diesel-electric powertrain, which uses only half the fuel of the current M1A2 Abrams, and a lighter weight, due to a reduction in crew size. All of this would be accomplished without impacting the tank's tactical range.
The hybrid engine of the AbramsX allows for the MBT to be relatively silent while idle, with the possibility of remaining so while driving at low speed. Along with providing a tactical advantage in the field, the engine also plays into the Army's aim to reduce its carbon emissions by 50 percent over the next 10 years.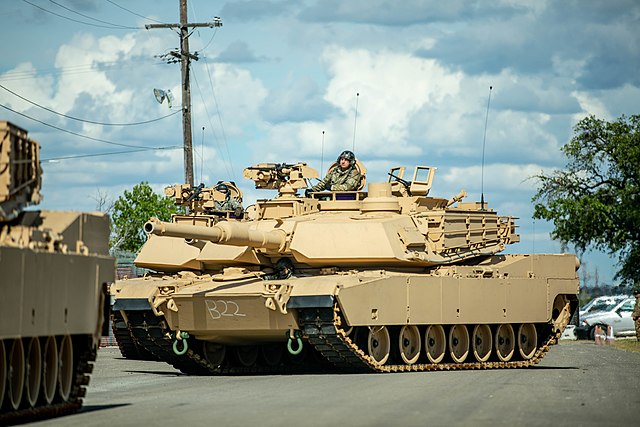 According to The War Zone, the AbramsX features a host of new weapons systems, such as the 30 mm Kongsberg Protector RS6 Remote Weapon Station, which is unmanned and mounted on the main turret. The second is the XM-360-derivative 120 mm cannon, a variant of the Trophy active protection system that's been tested on the Army's current fleet of M1 Abrams.
The 120 mm cannon will fire new ammunition types, such as Mid-Range Munitions (MRM), Advanced Kinetic Energy (AKE) and Advanced Multi-Purpose (AMP) rounds. Inside, there's an advanced sensor suite, which provides the tank crew with a 360-degree video feed. When paired with augmented reality (AR), this will allow operators to develop better situational awareness.
In terms of armor, the AbramsX is fitted with a new package, while also integrating an Active Protective System (APS) capable of intercepting anti-tank guided missiles and projectiles equipped with small warheads. All this is paired with updated electro-optical and infrared turrets, as well as KATALYST Next Generation Electronic Architecture (NGEA), which connects each system, to allow for better upgradability.
AbramsX: A main battle tank for the next generation. Debuting at #AUSA2022. #TeamAbrams #InnovationMode pic.twitter.com/eLdi0IZZHw

— General Dynamics Land Systems (@GD_LandSystems) September 26, 2022
"A main battle tank for the next generation, the AbramsX technology demonstrator features reduced weight for improved mobility and transportability, delivering the same tactical range as the M1A2 Abrams with [50 percent] less fuel consumption," GDLS summarized in its press release. "The AbramsX's hybrid power pack supports the U.S Army's climate and electrification strategies, enhances silent watch capability and even allows for some silent mobility.
"With a reduced crew size and AI-enabled lethality, survivability, mobility, manned/unmanned teaming (MUM-T) and autonomous capabilities, AbramsX can be a key node in lethal battlefield networks and serve as a bridge from Abrams SEPv3 and SEPv4 to a future tank."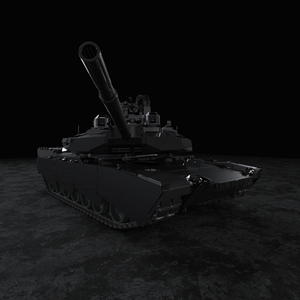 More from us: US Army Signs Deal with General Dynamics Land Systems to Send M1A2 Abrams to Poland
Additional details regarding the AbramsX are expected to be released during the Association of the U.S. Army's annual meeting, which is occurring from October 10-12, 2022 at the Walter E. Washington Convention Center in Washington, DC.