The Switchblade 300 is a small loitering unmanned aerial vehicle (UAV) used by numerous branches of the US military. Classified more as a direct fire munition than a drone, its compact size makes it ideal for use by smaller units. The UAV made headlines in 2022, after the US government announced it was sending 1,000 Switchblades to Ukraine.
Development of a new UAV
The concept for a new UAV was conceived by the US Air Force Special Operations Command and developed by the US Army, with the intent of aiding American troops during enemy ambushes in Afghanistan.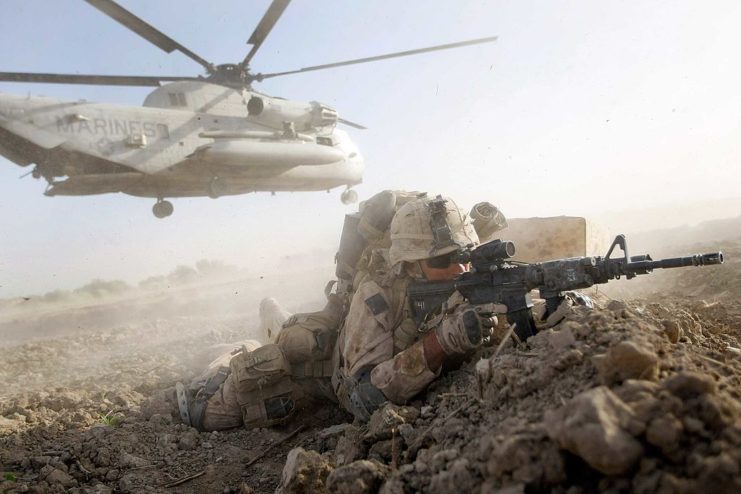 In July 2011, the Army awarded a $4.9 million contract to AeroVironment, for "rapid fielding" of an unspecified number of Switchblade 300s. An additional $5.1 million was added the following year, creating an overall contract total of $10 million.
A unique, portable design
The Switchblade 300 is a UAV developed for platoon-sized infantry units and intended to be small enough to fit within a Marine's ALICE pack. Weighing only 5.5 pounds, it launches from a tube, flies toward its target and crashes into it while detonating its warhead.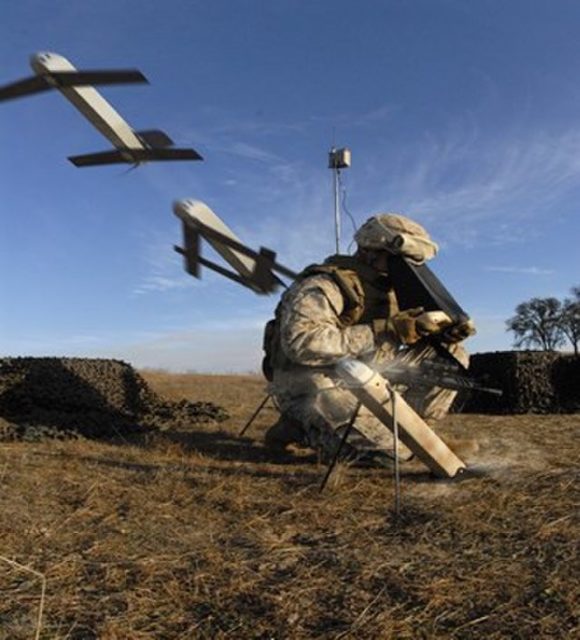 It uses GPS, daytime and infrared cameras, and an "aided target tracker" to identify, track and engage with both stationary and moving targets. It has an operational range of 10 KM (10 to 15 minutes of use) and can travel between 63 and 100 MPH. While this makes it impractical for scouting missions, it's ideal for engaging with long-range targets and relieving units pinned down by enemy fire.
Propelled by an electrical engine, the Switchblade is quiet, making it difficult to detect or intercept. Its operation is similar to that of the wireless tube-launched, optically tracked, wire-guided (TOW) missile, with the only difference being that the TOW can't loiter.
Of note is its warhead. With an explosive charge equivalent to that of a 40 mm grenade, it has the ability to destroy light-armored vehicles. This is accomplished through a forward-firing, shotgun-esque focused blast, which throws pellets on the same vector the missile itself is traveling. It can be programmed to detonate at a pre-determined height and adjusted mid-flight, should the target change.
The Switchblade can also be waved off or its mission aborted if something changes in-flight. This not only allows it to engage a secondary target, but lessens collateral damage.
Switchblade 300 variants
The first Switchblade variant is the unarmed Blackwing, developed primarily for use by the US Navy. Released in 2015, it provides rapid intelligence, surveillance and reconnaissance (ISR). Similar in weight and dimensions to the Switchblade 300, it has proved useful in command and relay operations from undersea submarines, surface ships and unmanned vessels.
There are reports that U.S. Government has Approved a Large Transfer of the AeroVironment Switchblade 300 Tactical Missile System to the Ukrainian Military, the Switchblade is consider a "Kamikaze" Loitering Munitions Drone and can Travel over 4 Miles Miles to hit Russian Targets pic.twitter.com/UcfqBTmNq9

— OSINTdefender (@sentdefender) March 16, 2022
Next is the man-portable Switchblade 600. Designed as part of the Army Single Multi-Mission Attack Missile development program, it packs a much larger punch than the 300. This is accomplished by its upgrade Javelin anti-armor warhead, which has the ability to penetrate armored vehicles. It also has an increased speed and operational range. Traveling at speeds of between 70 and 115 MPH, it can fly out 40 KM in just 20 minutes, after which it can loiter for another 20 minutes.
Use of the Switchblade 300 across the world
The Switchblade 300 was first introduced in 2011, while the 600 variant was unveiled in 2020. The US Marine Corps issued its first order in May 2012, with the aim of giving Marines the ability to target improvised explosive device (IED) emplacement teams and similar targets.
That year, 75 Switchblades were supplied to soldiers serving in Afghanistan, where they gained notoriety among both troops and those targeted by them. From its introduction to the completion of Operation Enduring Freedom, it's estimated more than 4,000 were deployed to Afghanistan.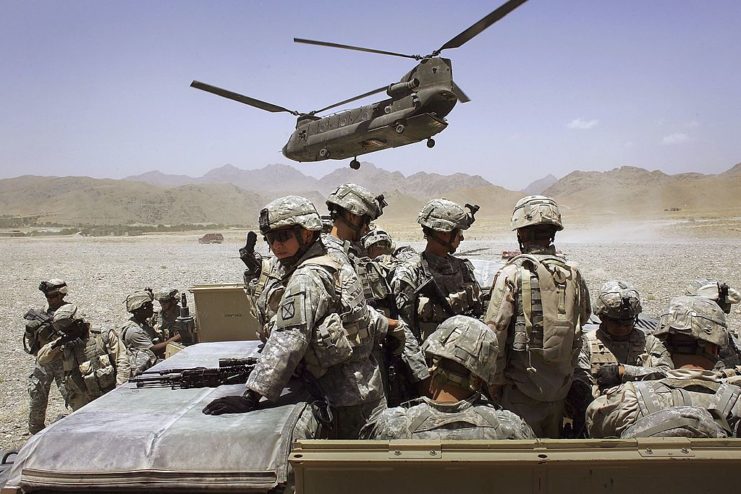 Throughout 2013, AeroVironment was awarded a number of US military contracts to supply additional Switchblade systems. Two years, later, Marines conducted a test, in which they fired one from the back of an MV-22 Osprey. Unarmed, it successfully steered toward its target, showing Switchblades could be air-launched.
Additional upgrades were made to the Switchblade in the latter half of the 2010s. In 2016, AeroVironment upgraded the vehicle's system and announced the Multi-Pack Launcher (MPL), designed to both carry and remotely launch several Switchblades. The latest update came in October 2020, with the announcement of a collaboration with Kratos Defense & Security Solutions in the development of a mothership designed to deliver large numbers of Switchblades at once, overwhelming enemy targets.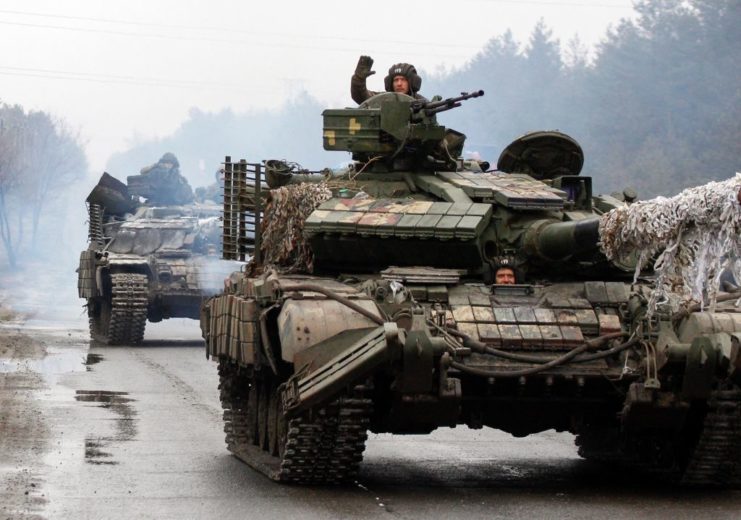 More from us: The Contentious History of Russia-Ukraine Relations
At present, the US military and the British Armed Forces are the primary users of the Switchblade 300. In March 2022, following the Russian invasion of Ukraine, the White House announced the delivery of "100 Tactical Unmanned Aerial Systems" to Ukrainian forces, as part of an $800 million military aid package. Each system includes 10 Switchblades.