There's nothing we love more than a good war film, whether it be a fictitious story or the retelling of an event that actually happened. There are quite a few war- and military history-themed movies being released in 2022, and here are the ones we're most looking forward to watching.
Operation Mincemeat
You'll be hard pressed to find someone who doesn't like Colin Firth, which is why we're excited for the release of Operation Mincemeat. Based upon the novel by Ben Macintyre, it covers the events surrounding the British intelligence operation during the Second World War.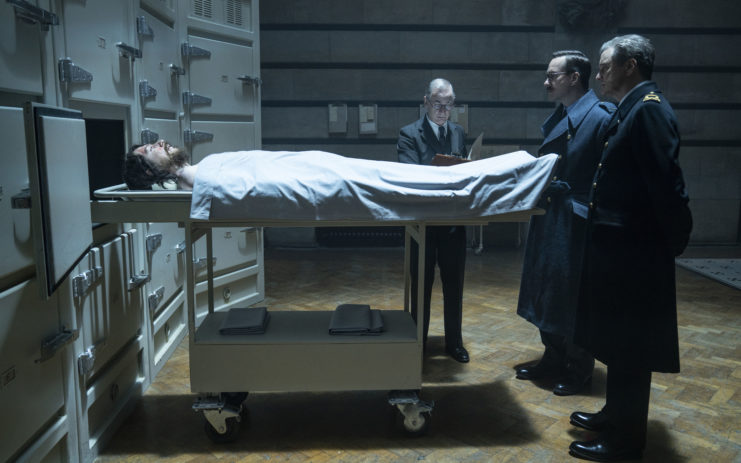 Operation Mincemeat was wartime deception at its finest, disguising the Allied invasion of Sicily in 1943. Through the use of a human corpse, the planting of "evidence" and a fake plan to invade Sardinia and Greece (to put it simply), the Royal Navy and MI5 were able to liberate Sicily quickly and with fewer losses than anticipated.
The film was first announced in May 2019 and was supposed to be released in UK theaters in January 2022, but was pushed back to April due to the COVID-19 pandemic. North American audiences shouldn't fret, as Netflix has obtained the rights to premiere it on the streaming platform.
All Quiet on the Western Front
All Quiet on the Western Front is arguably one of the best books about World War I. Written by Erich Maria Remarque in 1929, it chronicles the experience of a German soldier during the Great War and the detachment he feels upon returning to civilian life.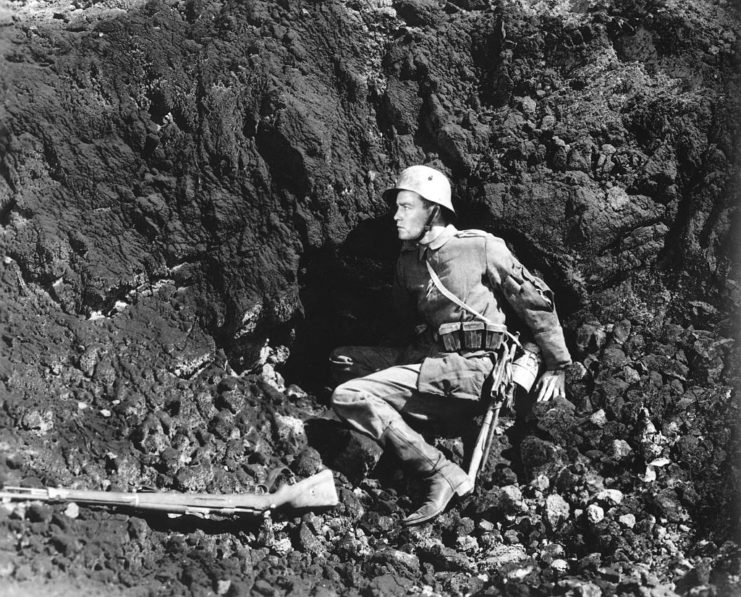 The 2022 film adaption of the famed novel is being directed by Edward Berger and stars Daniel Brühl, Devid Striesow, and Albrecht Schuch. Little has been revealed regarding its production and anticipated completion date, other than it is scheduled for release through Netflix at some point this year.
Come Out Fighting
Come Out Fighting is set in late 1944 and focuses on the US Army after it made its way to the French border with Germany. Unbeknownst to the American forces, Hitler deploys a secret weapon to turn the tide: an ME-262 fighter jet.
The resulting aerial battle forces Lieutenant Frank Ross, a P-51 Mustang pilot, to eject over enemy lines. While waiting to be rescued, he finds himself in the middle of an enemy ambush against an American tanker patrol, the famed 761st Tank Battalion – better known as the Black Panthers.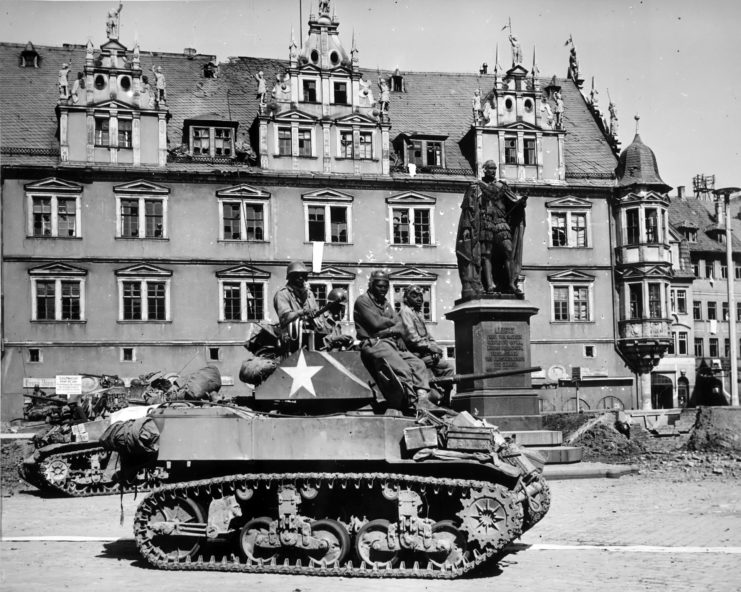 The film is slated for release sometime this year and has a star-studded cast that includes Dolph Lundgren, Michael Jai White, and Kellan Lutz.
Munich: The Edge of War
Munich: The Edge of War is a fictitious retelling of the 1938 Munich Agreement, which allowed Germany to annex the Sudetenland in Czechoslovakia. Based on the novel by Robert Harris, it's a historical drama that uses the Munich Conference as the backdrop for its plot,
While featuring events that actually happened in pre-war Europe, the story told is largely fictional. It focuses on Hugh Legat, British Prime Minister Neville Chamberlain's secretary, and his friend, resistance member Paul von Hartmann, trying to prevent the Second World War.
The film was given a limited US theatrical release before being placed on Netflix in late January 2022. Be warned: Chamberlain is portrayed in a more sympathetic view than usual.
Top Gun: Maverick
How have we waited over 35 years for a sequel to Top Gun?! The film is set some 30 years after the first, with Pete "Maverick" Mitchell (played by Tom Cruise) continuing to be the high-flying US Navy pilot we know him to be.
While training a detachment of Top Gun graduates for a specialized mission, he meets the son of his late friend, Radar Lieutenant Intercept Officer Lt. Nick Bradshaw. As Paramount Pictures states, "Facing an uncertain future and confronting the ghosts of his past, Maverick is drawn into a confrontation with his own deepest fears, culminating in a mission that demands the ultimate sacrifice from those who will be chosen to fly it."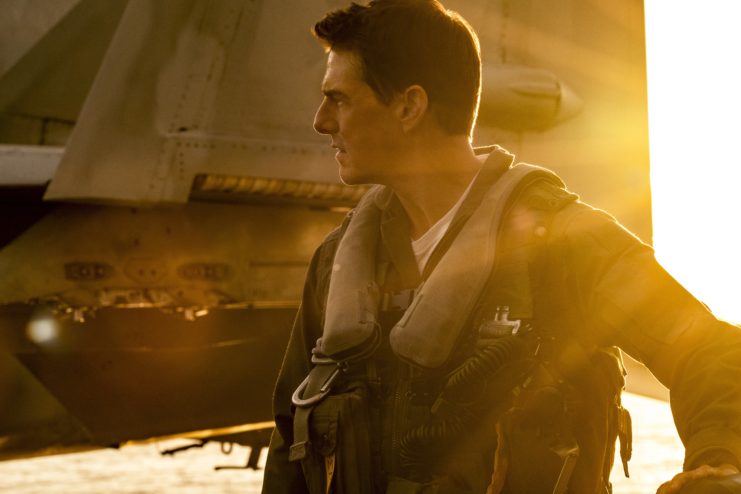 Initially slated for release in 2019, it was delayed to "allow the production to work out all the complex flight sequences," and then further postponed due to the coronavirus pandemic. Fingers crossed it doesn't get delayed again!
Wolf Hound
Wolf Hound is inspired by an elite German air unit known for carrying out a host of special operations missions during WWII. It centers around Jewish-American fighter pilot Captain David Holden, who, in 1944, is ambushed behind enemy lines in German-occupied France. His mission: rescue the crew of a captured B-17 Flying Fortress and evade the enemy.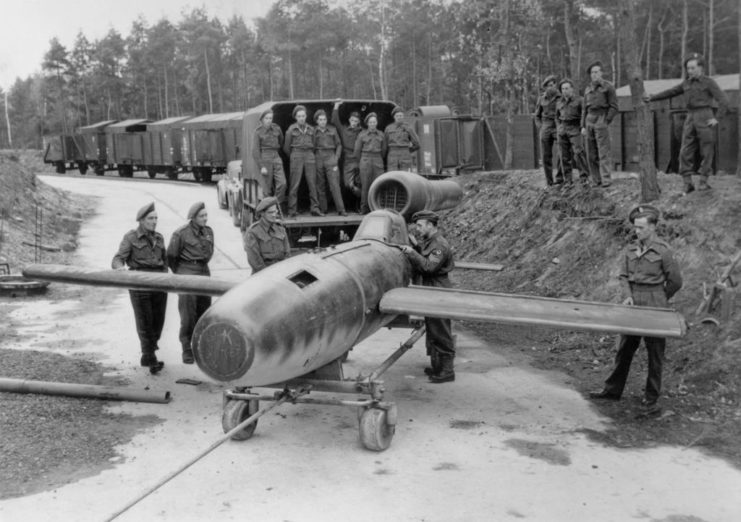 The real-life German Kampfgeschwader 200 (KG-200) shot down, repaired, and flew Allied aircraft. Along with capturing aircraft, the squadron conducted long-range reconnaissance flights, bombing, and transport operations, and tested new aircraft designs.
At present, there isn't a concrete release date for Wolf Hound, other than it's expected to be released later this year.
22-The Unforgotten Soldier
Written and directed by Sam Medina, 22-The Unforgotten Soldier follows two US Marine Corps veterans trying not to become part of the statistic of 22 suicides per day. The main character is 40-year-old Dann Gonzalez, who was left wheelchair-bound after being injured during combat in Afghanistan.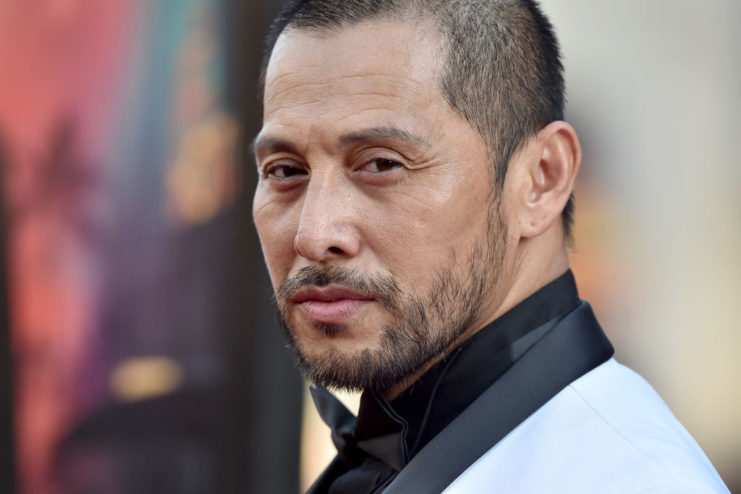 A portion of the money used to produce the film was obtained through an IndieGoGo campaign, and according to Medina, the primary objective is to raise awareness about the difficulties veterans face upon returning to civilian life.
According to a study by the Department of Veterans Affairs, over 65,000 veterans have died by suicide since 2010. Its 2019 National Veteran Suicide Prevention Annual Report found the veteran suicide rate was 1.5 times that of non-veterans.