The Netflix adaptation of the Pulitzer Prize-winning novel All The Light We Cannot See has officially seen the release of its first trailer. Starring Hugh Laurie and Mark Ruffalo, and introducing American actress Aria Mia Loberti, the limited series has been years in the making.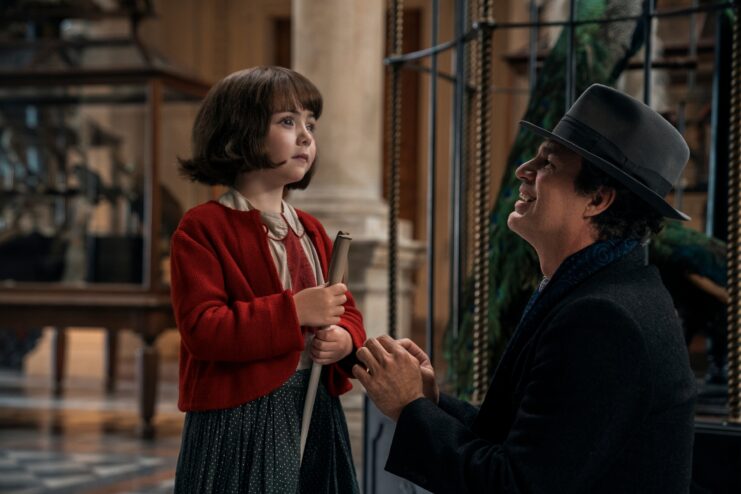 The four-episode series is based on the 2014 novel by Anthony Doerr, which follows Marie-Laure, a blind French girl with a dark secret, and Werner Pfennig, a German orphan, as they vie to survive World War II in German-occupied France. Both stories run parallel to each other.
Marie-Laure and her father, Daniel LeBlanc, leave Paris to protect a priceless diamond from Gestapo officer Sgt. Maj. Reinhold von Rumpel, and eventually end up at her uncle's seaside home. While this is going on, Werner is recruited by the Germans for his ability to repair radios. He's tasked with tracking illegal broadcasts, eventually coming across the French girl's voice over a defunct frequency.
The trailer for All The Light We Cannot See shows the true scope of this story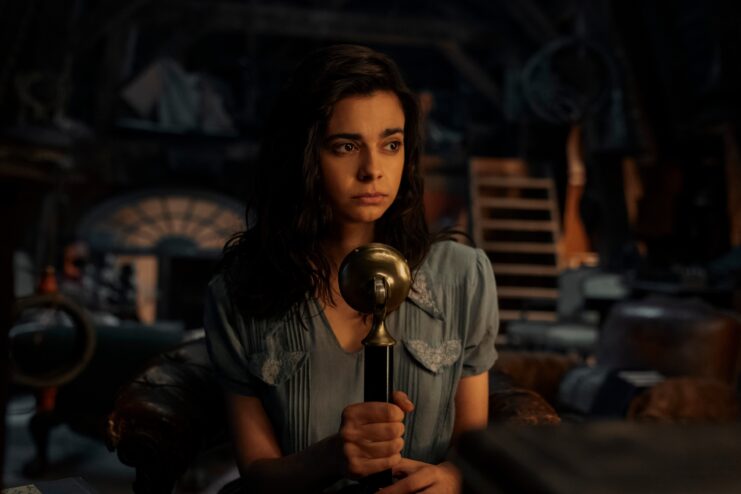 The limited series has been in development for a couple of years, with Stranger Things (2016-present) executive producer Shawn Levy serving as director and Peaky Blinders (2013-22) creator Steven Knight writing the adaptation.
"What I remember most is devouring the book, [and] being so captivated by its cross-cutting structure and themes of innocence in the face of darkness, hope in the face of evil," Levy recalls when asked by Netflix about his motivation to turn All The Light We Cannot See into a series. "I need to make this book. I need it. I need to make it. It's my dream."
He adds about his decision to avoid the film route, "There is too much story for two hours. The sheer runtime that limited series affords allows us to do justice more thoroughly to the source material [so that] it is indeed the novel come to life rather than the novel cut down to fit a runtime or format."
Doerr was more than pleased about Levy's approach, telling Netflix, "I loved that [Shawn] saw a potential adaptation as a limited series: something longer than a feature film, with more room to breathe, so that it would be possible to balance the big, dark dramatic sequences with smaller, brighter, domestic ones. [His] ability to tell complex stories in a big-hearted way made him an ideal choice."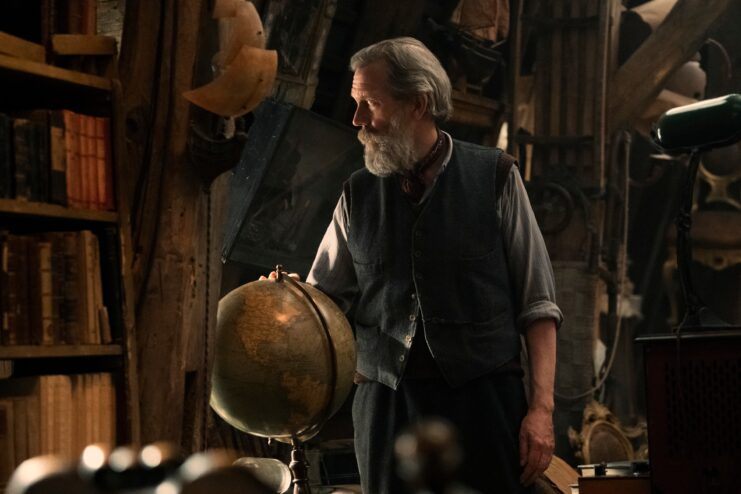 All The Light We Cannot See stars newcomers Aria Mia Loberti and Louis Hofmann as Marie-Laure and Warner Pfennig. Loberti was discovered after a casting call for blind and low-vision actors.
"Aria, every single day, was able to teach me about the experience of living without sight," Levy explains. "It has made the series so much more nuanced and authentic in its DNA and certainly in the way it portrays its central heroine."
Mark Ruffalo portrays Loberti's on-screen father, Daniel, a locksmith at Paris' Museum of Natural History who's determined to give his daughter as much independence as possible, while protecting her from the German occupation. Hugh Laurie will star as Daniel's uncle, Etienne LeBlanc, a reclusive World War I veteran with post-traumatic stress disorder (PTSD) who spends his time recording clandestine radio broadcasts for the French Resistance.
Marion Bailey will portray Madame Manec, while Reinhold von Rumpel will be played by Lars Eidinger.
"To watch finished, polished scenes is mind-blowing: to see an auteur's vivid dream of something I built with sentences and paragraphs is an astonishing gift," shares Doerr. "The series is absolutely gorgeous to look at – from the opening, with all the leaflets falling from the sky, to the montage of Marie-Laure's father building her a scale model of Saint-Malo, it repeatedly took my breath away."
More from us: 'More Than Fitting' – Mel Gibson Speaks Out About Fort Benning Being Renamed for Hal and Julie Moore
All The Light We Cannot See spent more than 200 weeks on The New York Times best-seller list. It has sold more than 5.7 million copies in North America and 9.5 million internationally.