The British Special Air Service (SAS) is considered one of the most elite forces units in the world. They operate with extreme secrecy, are deadly and have achieved legendary status. During the War in Afghanistan, the A and G Squadrons, 22nd Special Air Service Regiment performed their largest operation since World War II: a vehicle-mounted daylight desert raid.
Discovery of the facility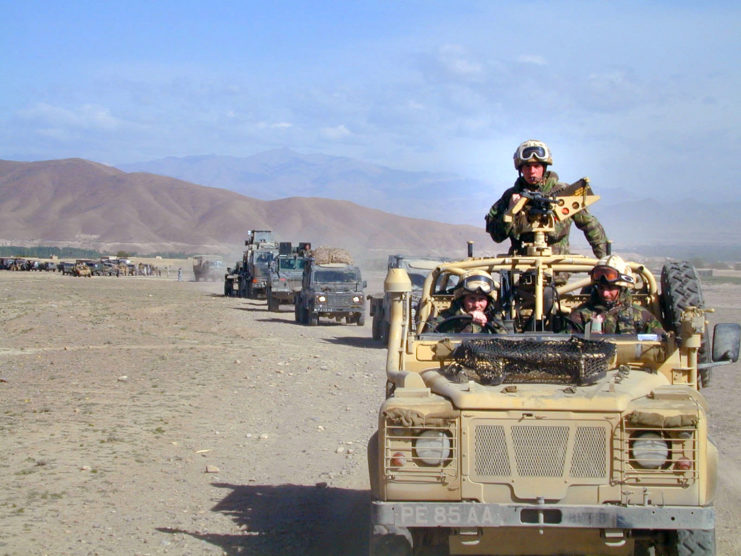 During the War in Afghanistan, British intelligence discovered an opium processing facility located just 12 miles from the border with Pakistan, which was being used as a headquarters for Al-Qaeda and Taliban fighters. From their sources, anywhere from 60-100 fighters were guarding the facility.
US forces weren't too concerned with the discovery of the facility and were hesitant to commit manpower to an attack. Their motivations were focused on locating Osama Bin Laden and, as far as they were concerned, there were no high-value enemy targets at the location.
Prime Minister Tony Blair wanted the SAS to raid the facility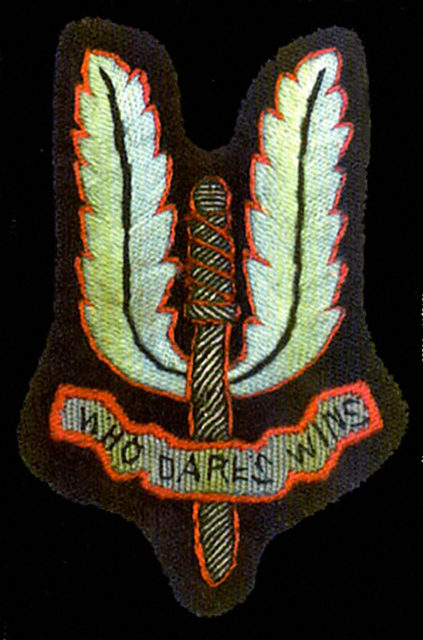 Despite US resistance to an attack, British Prime Minister Tony Blair was in full support of the SAS performing a raid on the facility. UK intelligence believed it could be housing important intelligence and, as such, it would be foolish to not take – or destroy. For Blair, the mission was two-fold; it presented the opportunity to retrieve vital information and would be a massive blow to the enemy.
The mission was given the go-ahead and named Operation Trent. Unfortunately, with demand for US air support in Afghanistan incredibly high, they could only commit some of their fighter aircraft. The SAS would have to operate the mission in broad daylight, completely opposite to their elite nighttime operations.
However, their motto is "Who Dares Wins," and the force took on the mission.
Operation Trent begins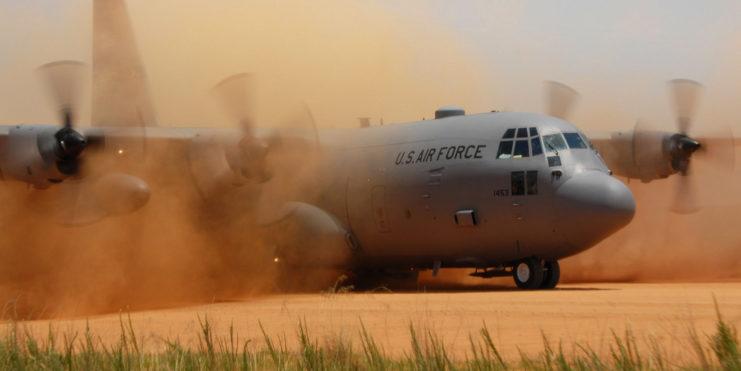 The mission took place somewhere between mid- and late-November 2001. The night before the attack, an eight-man team from G Squadron's Air Troop was flown to the intended temporary landing zone, where they quietly descended by parachute to map out the landing strip for the Lockheed C-130 Hercules cargo aircraft.
Soon, the A and G Squadrons arrived in two waves of six aircraft and, without fully landing their C-130s, lowered their ramps to allow the Land Rovers, Desert Patrol Vehicles (DPVs), Kawasaki dirt bikes and logistics trucks to be driven off. From arrival to departure, the drop-off took only 30 minutes.
One Land Rover suffered an engine failure and its three-man group was ordered to stay back. Everyone else moved under the cover of darkness, and the two squadrons made their 120-mile approach to the facility. They then waited in position until it was time to attack.
Battle at the facility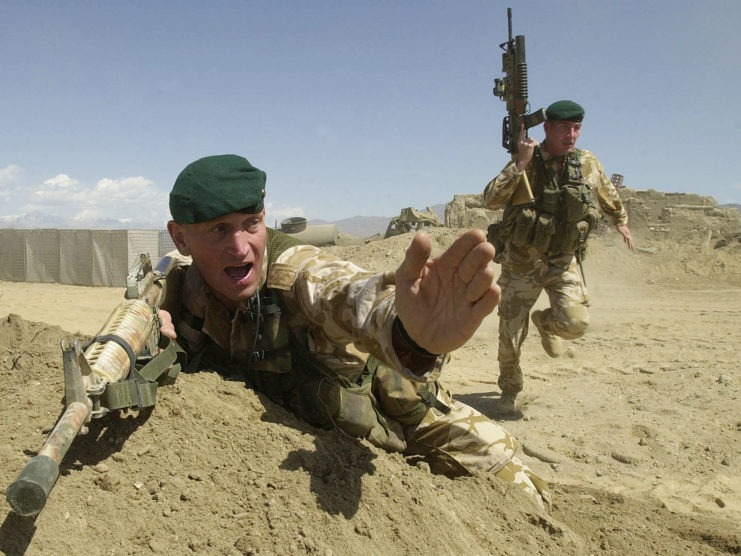 A preparatory airstrike on the plant's depots was conducted by US Navy McDonnell Douglas F/A-18 Hornets and Grumman F-14 Tomcats. When the time came, just after 7:00 AM, the SAS soldiers charged at full speed. The Al-Qaeda and Taliban enemy fighters spotted the dust being kicked up by their vehicles and began to aim their rocket-propelled grenade (RPG) and AK-47 fire toward them.
G Squadron provided support through vehicle-mounted machine guns, anti-tank missiles and sniper rifles, while A Squadron advanced toward the facility, coming under heavy fire. This prompted them to call in air support from the F/A-18 fighters.
The F/A-18s conducted strikes on the enemy until they ran out of bombs and cannon rounds. A Squadron then split into two-man teams, performing a "pepper-potting"-style approach, where one man stands firm, firing at the enemy, while the other advances. The two then alternate. With air support and constant advancing, A Squadron was able to enter the facility.
Reaching their objective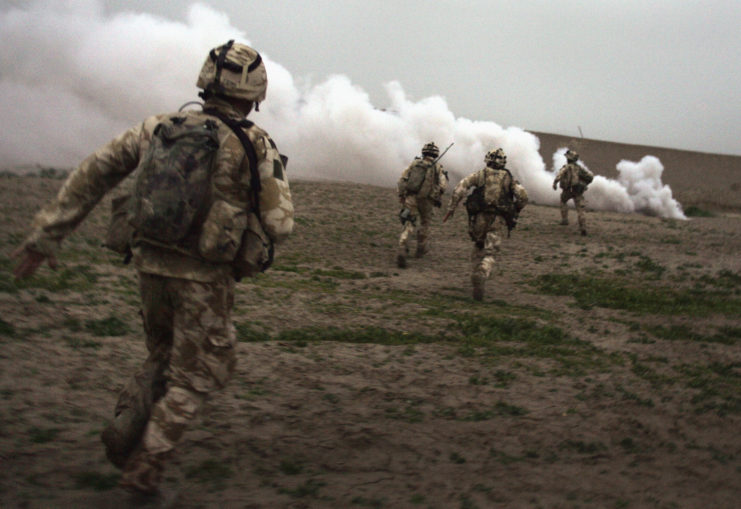 A Squadron cleared out the HQ building and gathered all of the intelligence material they could find. After about two hours, both squadrons withdrew and returned to the temporary landing zone, where the three-man crew that was left behind were waiting. Four SAS troops received non-life-threatening injuries during the operation and were carried off in a US Boeing CH-47 Chinook helicopter.
Overall, Operation Trent was considered a success. A Squadron had recovered two laptops and paperwork, which helped drive future raids in Afghanistan. While official numbers haven't been released, unverified sources claim that as many as 73 Al-Qaeda and Taliban enemy fighters were killed during the mission, compared to zero SAS troops.
More from us: British Troops Were Ordered to Break Out Their Fixed Bayonets During the Iraq War
A handful of medals were awarded to troops from the A and G Squadrons for their work during Operation Trent, including a Distinguished Service Order, two Military Crosses and two Conspicuous Gallantry Crosses.