Witold Pilecki was among the many unsung heroes of the Second World War, and his incredible courage and determination left an indelible mark on history. Not only did he serve with the Polish Army, he also joined the Resistance after his country fell to Germany. However, his most daring escapade was when he agreed to be sent to Auschwitz to gather intelligence for the Allies.
Despite being a war hero, Pilecki found himself on the wrong side of history only a few years later and was executed.
Wiltold Pilecki's early life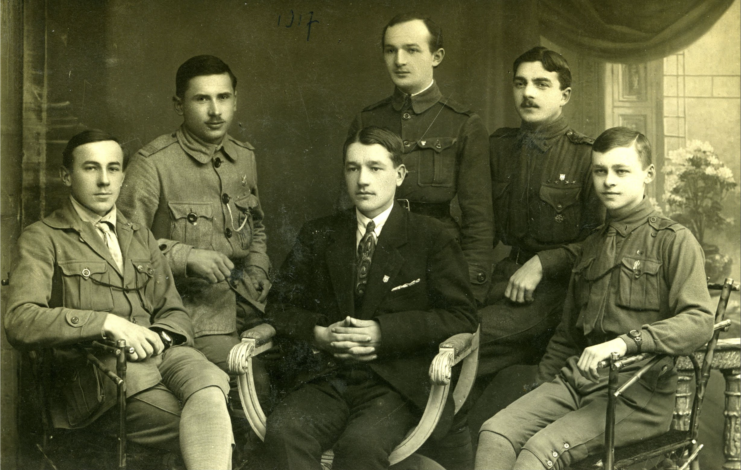 Witold Pilecki was born on May 13, 1901, into a noble family of Polish heritage. They'd been deported to Russia from Lithuania for their role in the January Uprising, but returned to Wilno in 1910, so the children could attend Polish school. When the First World War broke out, Pilecki was sent to Oryol, Russia, where he'd be further away from the fighting.
The outbreak of the Russian Revolution saw Pilecki enter military service for the first time. He joined the Polish Boy Scouts, then a section of the paramilitary Self-Defence of Lithuania and Belarus, to defend against the incoming Soviet forces. After the region fell, he continued fighting for the partisans, before retreating to Poland. There, he enlisted as a private in the Volunteer Army.
Between 1919-21, he fought in the Polish-Soviet War and, briefly, the Polish-Lithuanian War. Following the conflicts, Pilecki, now a corporal, was moved into the Reserves to complete training courses at the Cavalry Reserve Officers' Training School.
Service as a cavalry commander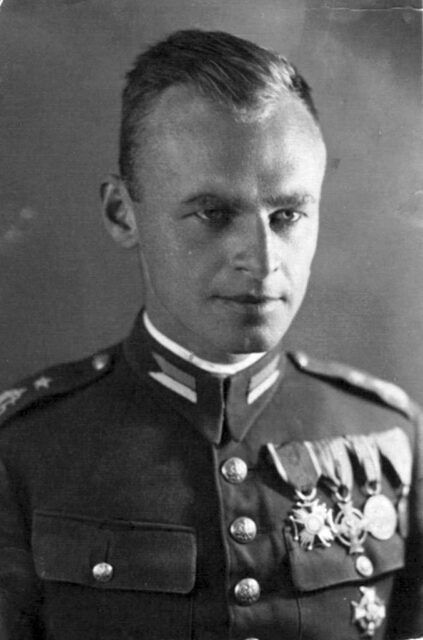 Named the commander of the 1st Lida Military Training Squadron, Polish 19th Infantry Division during the interwar period, Witold Pilecki was a natural fit to take on further leadership roles when Germany started to clash with Poland in 1939.
He returned to active duty, serving as a cavalry platoon commander under the 19th. By early September, the German forces had invaded, and the 19th Infantry Division was almost entirely destroyed while fighting the Battle of Piotrków Trybunalski. Pilecki was subsequently moved to serve as the divisional second-in-command for the cavalry detachment of the 41st Infantry Division.
Although they put up a valiant fight, the Soviet Union's invasion in the east spread the Polish forces too thin, and they were forced to surrender. Pilecki was one of many who directly defied orders to retreat, instead remaining in Poland to fight underground against their occupiers. He and his former commanding officer Maj. Jan Włodarkiewicz were among the founding members of the Secret Polish Army (TAP).
Witold Pilecki joins the Polish underground Resistance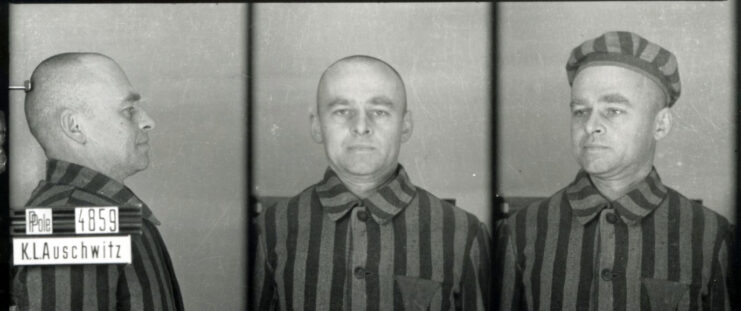 As time went on, TAP became more and more focused on Christian ideology, with Włodarkiewicz going so far as to consider allying with other underground groups, including those who were pro-Germany. In response, Witold Pilecki sought an alliance with Col. Stefan Rowecki, leader of the pro-Jewish Union of Armed Struggle (ZWZ), which worked to pass evidence of German atrocities to the Allies.
Initially, Włodarkiewicz refused to ally with the ZWZ, until Pilecki refused to swear an oath to the TAP. This caused him to change his tune, and he announced the ZWZ and TAP would be working together. Their first mission: Pilecki would infiltrate Auschwitz. In 1940, the concentration was still relatively new, and little was known regarding its true purpose. Although Włodarkiewicz hadn't ordered him to do so, Pilecki agreed to take on the task.
On September 19, 1940, he organized his arrest, making him the only known voluntary inmate at Auschwitz during the Second World War.
Imprisoned at Auschwitz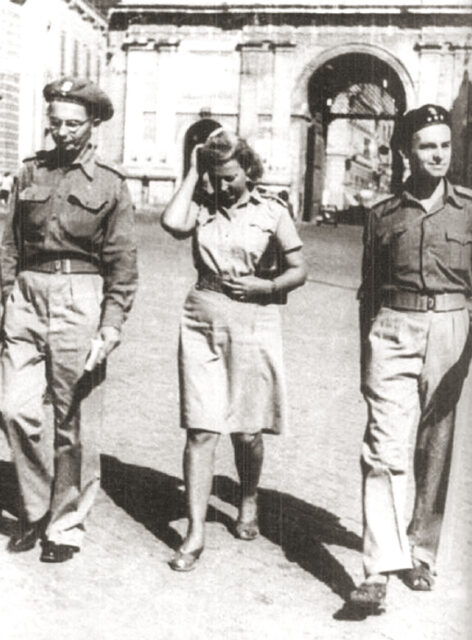 Given prisoner number 4859, Witold Pilecki was treated just like any other inmate at Auschwitz. He was beaten by prison guards, assigned work duties and became sick with pneumonia.
There were many elements to his mission within the camp. One was to establish the Military Organization Union (ZOW), which operated like any other underground resistance during the war. It set up intelligence networks, distributed much-needed goods and provided news to those within Auschwitz.
Getting intelligence out of the camp was Pilecki's most important job. He was tasked with creating reports about the goings on and smuggling them out to Home Army (HA) headquarters through prisoners who were able to escape or through the lucky few who were released. He created a network of nearly 1,000 individuals during his time in Auschwitz.
During his second year in the camp, Pilecki and the ZOW rigged up their own radio, made of smuggled parts, to communicate the sinister details more quickly. He hoped these would convince the HA to allow the ZOW to lead their own uprising or prompt the Allied forces to launch a rescue. While this never happened, Pilecki's intelligence was the main source of information about what was happening in Auschwitz.
Surviving Auschwitz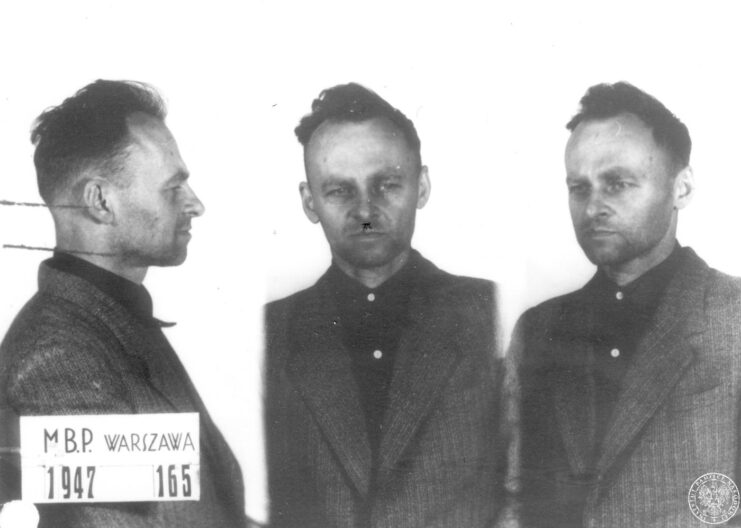 Witold Pilecki grew tired of waiting, especially in the face of increased efforts to weed out and kill ZOW members. On the night of April 26-27, 1943, he made a daring escape with two of his comrades. They had to overpower a guard, cut phone and alarm wires, and then escape the camp. They succeeded, taking with them various stolen German documents.
They traveled through Alwernia, Tyniec and Bochnia with ease. At one point, a group of Germans did catch onto them, shooting at the trio before they got away.
A few days after Pilecki's great escape, he was able to contact the HA. Later that year, he created reports on what was happening within Auschwitz, including the ZOW and its members. The purpose was to convince the HA to help liberate prison camps. They refused, believing the attack would fail. As well, the nearby Red Army didn't want to assist.
Despite this failure, Pilecki continued to fight against the Germans by rejoining the Resistance.
Witold Pilecki's post-war arrest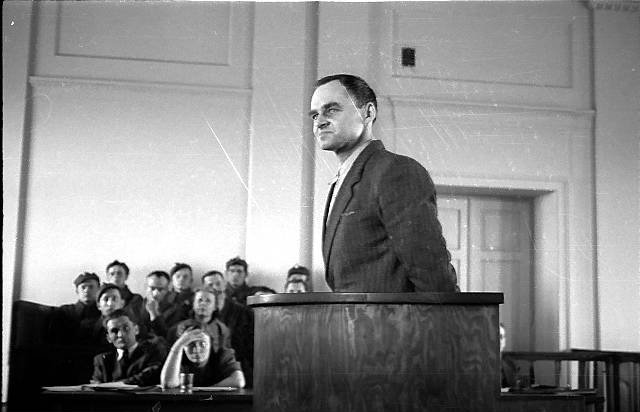 Witold Pilecki was promoted to cavalry captain in February 1944. He volunteered to serve with the Warszawianka Company, Chrobry II Battalion during the Warsaw Uprising, doing so as a common foot soldier. He didn't reveal his rank until enough commanding officers were killed that they needed another. He took command shortly after.
Ultimately, their resistance failed, and Pilecki was captured by the Germans and sent to Oflag VII-A Murnau. He and the other prisoners of war (POWs) held there were liberated by the US 12th Armored Division on April 29, 1945.
With the war's end, Pilecki joined the Polish II Corps as part of military intelligence. With the country under Soviet occupation, he was sent undercover to report back to his commander on the situation. He worked to create intelligence networks in Warsaw, all while trying to fly under the radar of the authorities.
In 1946, Pilecki was ordered to leave the country, as his identity was discovered, but refused. On May 8, 1947, he was arrested by the Communist authorities, who attempted to torture him for information, to no avail.
Execution and legacy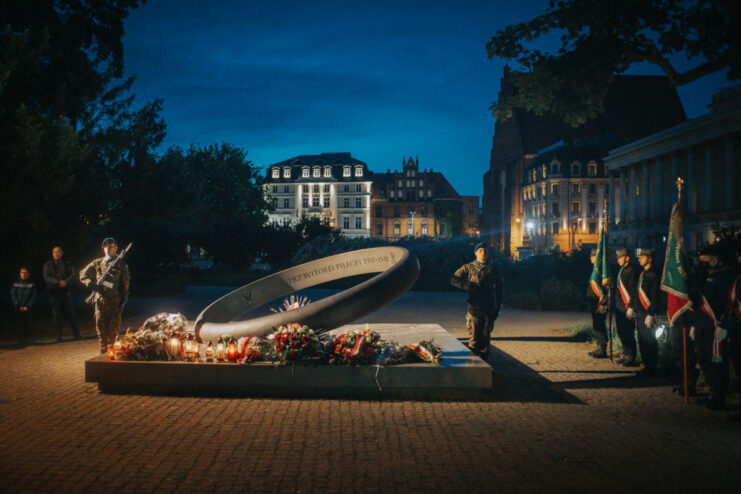 Although they'd already determined his guilt, Witold Pilecki faced a public trial, beginning on March 3, 1948. Among the many charges laid against him were the use of forged documents, illegal border crossing, failure to enlist, carrying illegal arms, various counts of espionage and planning the assassination of government officials.
Pilecki admitted to passing along information to the Polish II Corps, denied the charges of assassination and espionage, and plead guilty to the remainder. He was sentenced to death on May 15, 1948. Ten days later, Pilecki was executed at Mokotów Prison. He's believed to be buried at Powązki Cemetery, although this has never been confirmed.
More from us: Behind-the-Scenes Facts About 'Schindler's List'
While Pilecki remained an intriguing figure, it wasn't until the 1990s, when Poland was no longer under Communist rule, that he was memorialized for his wartime contributions. Several monuments were erected in his honor, and he was posthumously awarded the Order of Polonia Restituta and the Order of the White Eagle. In September 2013, he was promoted to the rank of colonel.