For those who won the war, their flying aces go down in history for their brave actions and heroic deeds. Even those who didn't win are often still regarded for their impressive flying prowess and ability to effectively perform their jobs. However, what about the aces who started the war on one side and ended it on another? They seldom get discussed, even though there are a number of skilled pilots among them, including Teresio Martinoli.
An Italian ace, Martinoli is one of those men who began the Second World war scoring aerial victories against the Allies and ended it flying alongside them. During his service, he shot down both Luftwaffe and Allied aircraft, and is credited with an impressive 22 solo victories.
Teresio Martinoli's life before the Second World War
Very little is known about Teresio Martinoli's life before his service in the Second World War, other than he was born in Novara, Italy on March 26, 1917. Over the next 20 years, it's unknown what he did. However, in 1937, he obtained his license as a glider pilot, and the following year enlisted in the Regia Aeronautica – the Italian Royal Air Force.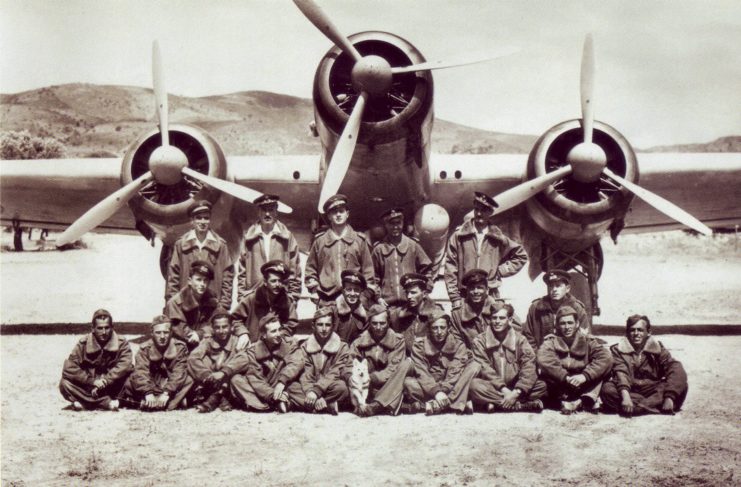 With the Regia Aeronautica, Martinoli completed a military flying course in Ghedi, where he learned to fly more than just gliders. Once his training was complete, he was assigned to the 366ª Squadriglia, 151° Gruppo, 53°Stormo with the rank of Sergente Pilota. He was transferred to the 384ª Squadriglia, 157° Gruppo soon after.
On June 10, 1940, Italy officially entered World War II when Italian dictator Benito Mussolini declared war on France and Britain. At this time, the Regia Aeronautica was theoretically a force to be reckoned with, but, in reality, had very few modern fighters when compared to other countries. The service also had very inefficient production methods.
Flying over Africa and the Middle East
Italy deployed its aerial squadrons throughout the war, with Teresio Martinoli serving in North Africa, Malta, mainland Italy and Sicily. In fact, he scored his first kill only three days after the country entered the conflict. On June 13, 1940, he was flying a Fiat CR.42 Falco over Tunis, Tunisia when he shot down what's believed to have been a French Potez 630.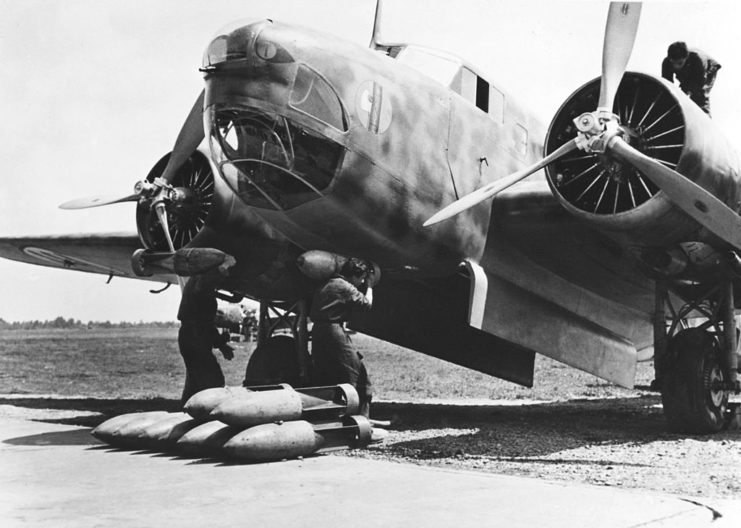 Teresio was then transferred to 78ª Squadriglia, 13° Gruppo, 2° Stormo. Four months later, he scored his second kill, a Gloster Gladiator believed to be from the No. 112 Squadron of the Royal Air Force, while escorting an Italian bomber to Egypt.
Flying for Italy during the Siege of Malta
By the fall of 1941, Teresio Martinoli had been transferred to the 9° Gruppo, 4° Stormo, with whom he served for the remainder of the war. The group flew missions over Malta, a British colony considered to be very important to Allied efforts in North Africa and the Mediterranean.
Between October 19, 1941 and May 16, 1942, Martinoli was credited with shooting down three Hawker Hurricanes, a Bristol Blenheim and three Supermarine Spitfires.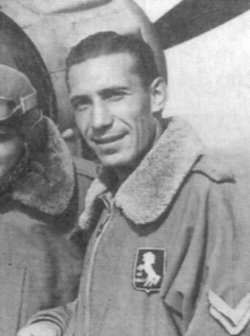 These kills earned Martinoli the status of flying ace. While his squadron got a brief rest during the winter of 1941-42, they flew combat missions almost daily throughout the spring and summer. However, despite their success, they only remained in Malta temporarily.
Teresio Martinoli and his unit are transferred to North Africa
Teresio Martinoli and the 9° Gruppo, 4° Stormo were sent to North Africa in the middle of 1942, where the Battle of Bir Hakeim was raging. During his second time there, the flying ace was much more successful. He downed two Curtiss P-40 Warhawk, damaging a third, as well as an additional Curtiss fighter and a Bell P-39 Airacobra, although there is debate as to whether this was the right aircraft.
Between October 23, 1942, when he made his last kill in North Africa, and the summer of 1943, Martinoli's time is unaccounted for. It's likely, however, that he simply continued flying with his squadron. During the Allied invasion of Sicily and mainland Italy, he claimed even more aerial kills. He is credited with a shared downing of a Boeing B-17 Flying Fortress and a solo kill of a Lockheed P-38 Lightning.
Despite his efforts and those of the Italian forces, the country fell to the Allies during Operation Husky. Many pilots were still allowed to fly, however, so long as they took to the skies for the Allies in the Italian Co-Belligerent Air Force (ICA). The service was created in October 1943, shortly after the signing of the Italian Armistice.
Flying with the Italian Co-Belligerent Air Force
Teresio Martinoli was one of the many men to sign up for the Italian Co-Belligerent Air Force. His first combat mission with the ICA saw him fly to Yugoslavia and attack the Luftwaffe pilots and aircraft stationed there. Sadly, this was also where he scored his last aerial victory, shooting down a Junkers Ju 52/3m over Podgorica on November 1, 1943.
On August 25, 1944, Martinoli was killed while training at the Campo Vesuvio Air Base. At the time, he was learning to fly the P-39, instead of his usual Macchi C.205 Veltro. The former aircraft had recently been donated to the ICA by the United States.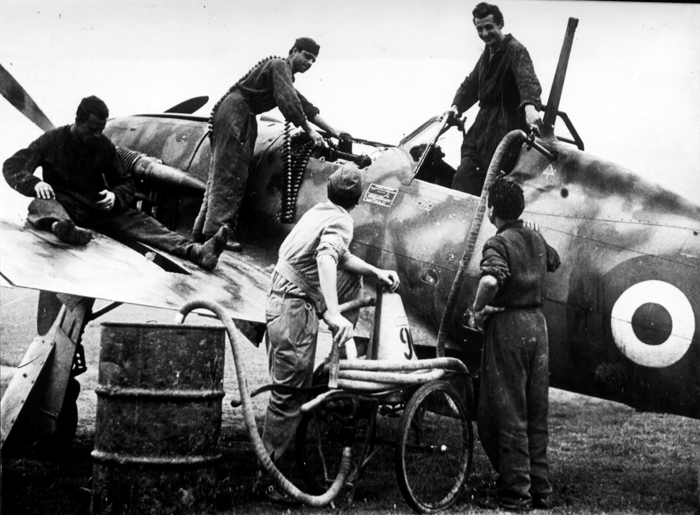 More from us: Joe Foss: The MoH Recipient Who Took Out Japanese Aircraft Over Guadalcanal
For his service, Teresio Martinoli was posthumously awarded the Medaglia d'oro al valor militare, after previously receiving the Iron Cross Second Class. He's one of the few air aces of the Second World War who downed both Allied and Axis aircraft, and is credited with 22 air victories and 14 shared destroyed aircraft across 276 combat missions.