On June 19, 2018, twin brothers Ludwig Julius Wilhelm "Louie" Pieper and Julius Heinrich Otto "Henry" Pieper were laid to rest side-by-side, some 74 years to the day after they lost their lives. The pair were just 19 years old back in June 1944, and thanks to a 16-year-old high school student, they are finally together again at Normandy American Cemetery, overlooking the historic Omaha Beach.
Louie and Henry Pieper lost their lives shortly after D-Day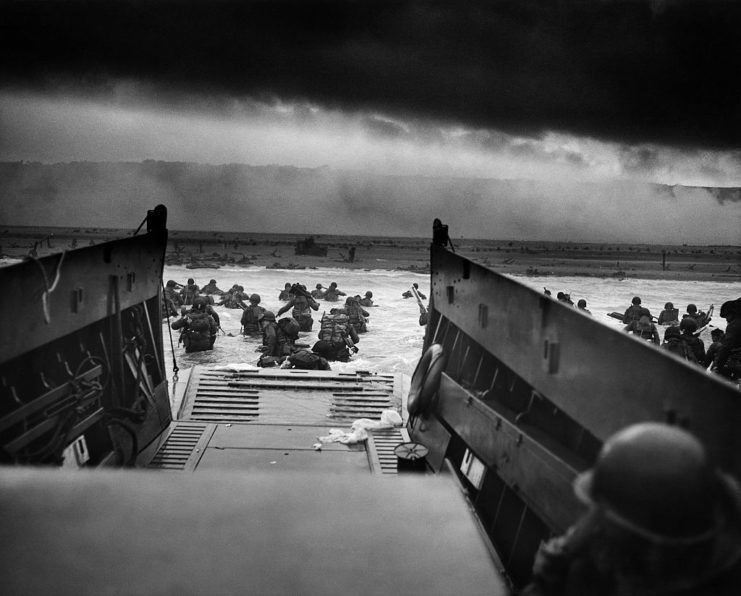 Louie and Henry Pieper grew up in Creston, Nebraska as the children of German immigrants. Following the Japanese attack on Pearl Harbor, the pair enlisted in the US Navy. While initially separated, they were later reunited after their father wrote a letter to higher ups, asking for them to serve together. They would stay this way until their deaths.
The 19-year-old twins took part in the D-Day landings on June 6, 1944, arriving on-scene aboard the same ship. They served as radiomen second class. While they survived what was arguably one of the deadliest battles of the Second World War, they sadly perished just two weeks later.
While crossing the English Channel onboard LST-523, headed for Utah Beach with other sailors and equipment, the vessel struck a German sea mine, exploding and sinking within minutes. Along with Louie and Henry Pieper, over 100 men lost their lives.
Louie's body was found by rescue crews shortly after, but Henry's was never identified. He became one of the thousands of men deemed missing in action (MIA). His body was labeled "Unknown X-9352" and buried at Ardennes American Cemetery in Neupré, Belgium.
A monumental high school history project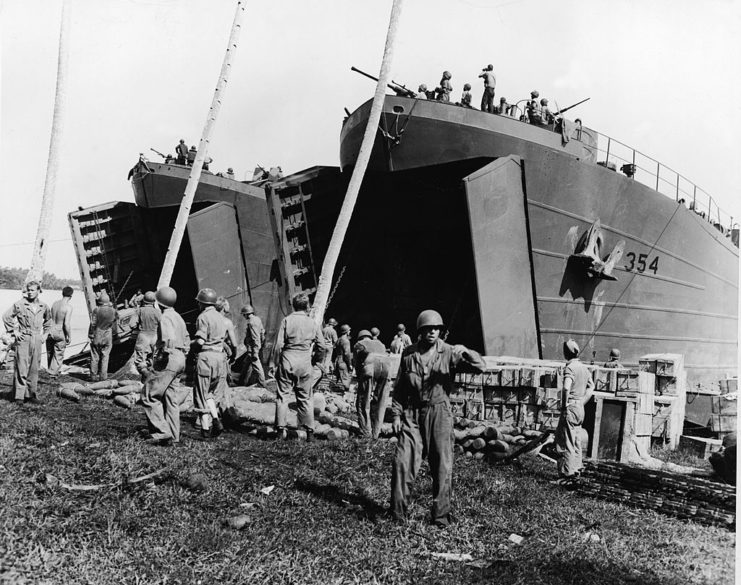 Over 70 years later, in 2015, 15-year-old Nebraska high school student Vanessa Taylor was searching for a topic to cover for a class project about a silent home-state hero. She started researching names of Nebraskan soldiers killed during World War II and stumbled upon two men with the same last name.
"I thought it was kind of interesting and wondered if there was a connection or if it was just a coincidence," she told NPR.
When Taylor realized the names belonged to twin brothers who died on the same ship, on the exact same day, she reached out to the US government for Louie and Henry Pieper's files. Word of her search eventually reached the Defense POW/MIA Accounting Agency (DPAA), which helps identify prisoners of war (POWs) and soldiers listed as MIA.
The DPAA located six unidentified soldiers' remains that had been found by divers dismantling a sunken American ship off the coast of Omaha Beach in 1961. Using dental records and DNA, one of them was identified as Henry Pieper. In a special ceremony in June 2018, his body was buried next to Louie's at Normandy American Cemetery in Colleville-sur-Mer, France.
'We are together'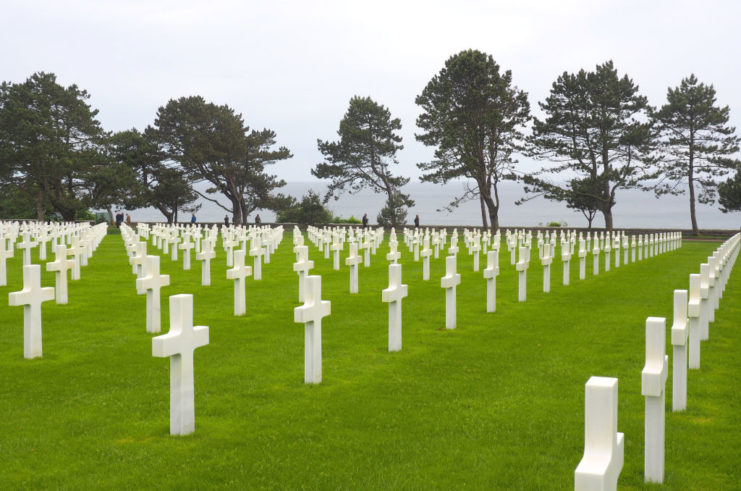 Louie and Henry Pieper's family members were relieved to finally know what had happened. The twins' eldest niece and next of kin, Linda Pieper Suitor, was given the flag from Henry's coffin following the ceremony.
"I think I've found a new purpose for my life," she explained to NPR. "I'm going home and I'm going to visit high schools and share this story and make sure students know about this history project. I'm going to tell them what it's meant to me and my family."
More from us: Veterans Hold Reunion 50 Years After Believing One Had Been Killed In Action In Vietnam
The twin's sister, MaryAnn Pieper Lawrence, died just a month before the ceremony, but received the news about her brother's identification the previous Thanksgiving. "For her, it was like the biggest burden lifted off her shoulders," recounted her daughter, Susan Lawrence. "What happened to the brother – and to have him identified and know he was found, it was the biggest blessing for Thanksgiving we could have possibly had."
Lawrence also shared what Louie and Henry Pieper wrote to their parents shortly before they died, "Don't worry about us, we are together."