This is the extraordinary story of one man who fought for 2 armies and cheated death in the most unexpected way. Joseph Beyrle, a young man from Muskegon Michigan, enlisted to fight from the air as a paratrooper. He became part of the 506th Parachute Infantry Regiment, 101st Airborne… a unit also known as the "Screaming Eagles".
In 1944 Operation Overlord saw Beyrle and his comrades undertake a dangerous mission. He was in a C-47 Skytrain over Normandy, with orders to shut down an electrical substation at Sainte-Marie-du-Mont.
His arrival in the village was dramatic – the plane was hit by enemy fire and he wound up parachuting onto the roof of a church at low altitude!
Operating alone, he took down the substation and would have done a lot more, had German forces not caught up with him.
The next 7 months were spent in 7 different prisons. Beyrle wasn't going to let the Nazis hold him for long. He tried escaping twice. One attempt led to him accidentally jumping on a train to Berlin.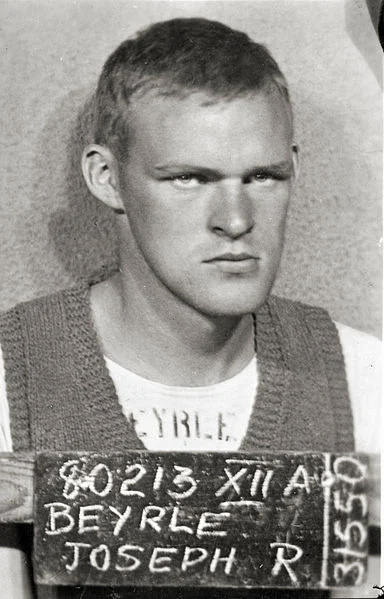 Here he was tortured by the Gestapo, who believed him to be a spy. Beyrle held his nerve and was eventually transferred to the Stalag III-C concentration camp in Poland. Beyrle managed to break out, though he did have to go back.
Why? Well it wasn't with a German gun to his head. When Beyrle returned to Stalag III-C it was in order to liberate it.
Following his escape, he spent a couple of weeks on the run before coming face to face with a Red Army tank battalion. After proving his identity to the Russians, he then made a surprise request – to join their ranks and keep fighting. Climbing aboard an M4 Sherman tank, he and his new friends rolled back into Stalag III-C.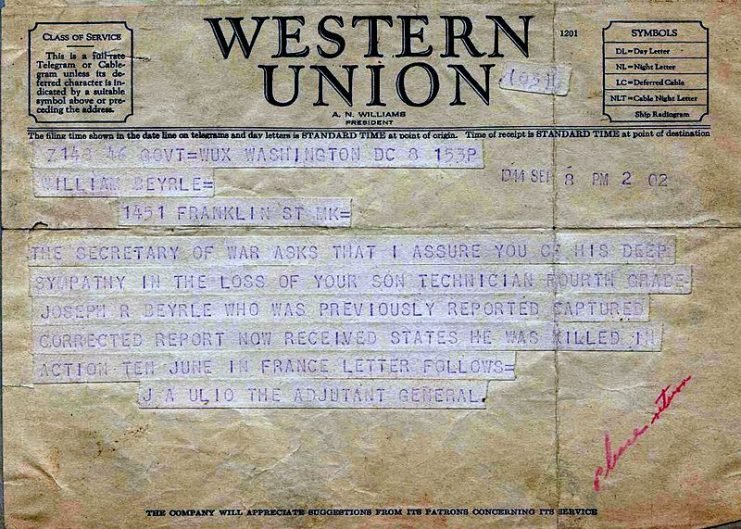 He was hospitalized after being struck by a bomb fragment. There he received a special visitor – Marshal Zhukov, who was impressed by his story. Zhukov helped him get to Moscow and the American embassy, where he learned some eye-opening news… everyone thought he was dead!
Beyrle cheated the Grim Reaper a few times, but this was on a whole other level. His family and friends in Muskegon had mourned his passing. He was about to travel home and give them all a shock.
Another Article From Us:  Video – She Sold Everything to Buy a Tank to Avenge Her Late Husband
Joseph Beyrle passed away in 2004. His wartime experience was a fascinating one, having served both the Americans and Russians on the Eastern and Western Fronts.
You can follow Yarnhub on Facebook and YouTube also Instagram
His Russian bond continued through son John, who became US Ambassador from 2008 – 12.