When Joseph Stalin received a letter from Mariya Oktyabrskaya in 1943, he may have thought it a message of support. Opening the envelope, he must have been absolutely stunned.
Why? Because she wanted to build a tank and drive it into battle in memory of her late husband!
Mariya was a proud Red Army wife. She met husband Ilya in 1925. It must have been a crippling blow when he was killed in combat. Worse still, she'd been evacuated to Tomsk in Siberia and didn't get the news for 2 years.
Selling everything, she invested 50,000 rubles in a tank building project. As she explained in her communication to Stalin, she wanted to learn how to drive it.
Also, she gave the vehicle a name… Fighting Girlfriend! For Stalin her request was unorthodox but welcome. She made an inspiring figure and her story contained all the elements needed to give the invaded country a lift.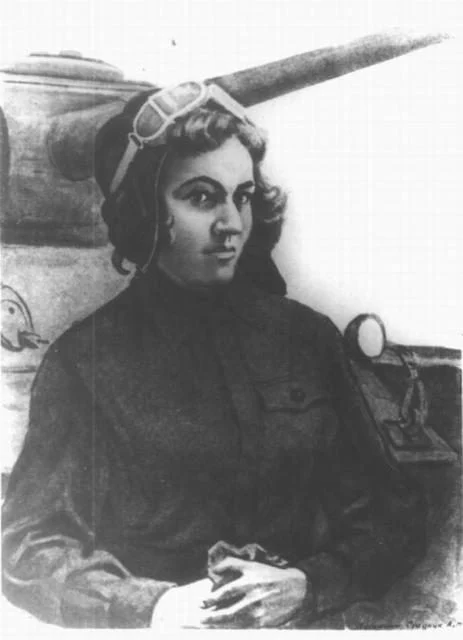 So in her late 30s, Mariya spent 5 months in training. She climbed aboard the Fighting Girlfriend (or T-34, to use its technical description) as part of the 26th Guards Tank Brigade.
She didn't have to wait long to see action. The 2nd Battle of Smolensk (late 1943) saw Mariya not only ride into combat but also perform repairs whilst exposed to enemy gunfire.
Earning the respect of her fellow servicemen, she was promoted to the rank of Sergeant. She covered herself in glory. If Ilya was looking down, he surely would have been proud.
Unfortunately the Great Patriotic War – what the U.S.S.R called World War II – was an merciless time. Just as Ilya had been cruelly snatched away, so Mariya was struck in the head by shell fragments in 1944.
New Video: The Piggyback Flight, a Story of Heroism, Courage & Strength
Despite being taken to a field hospital and lasting 2 months in a coma, Mariya passed away. She wasn't around to see it, but for her bravery she received the title Hero of the Soviet Union.
Mariya Oktyabrskaya became the first female tank driver to be awarded this highest of honors.