Miss Colorado may be known across the country for vying to become the next Miss America, but what many might not realize is that Maura Spence-Carroll is also an active duty soldier in the US Army looking to use her platform to raise awareness for mental health issues and veteran suicides.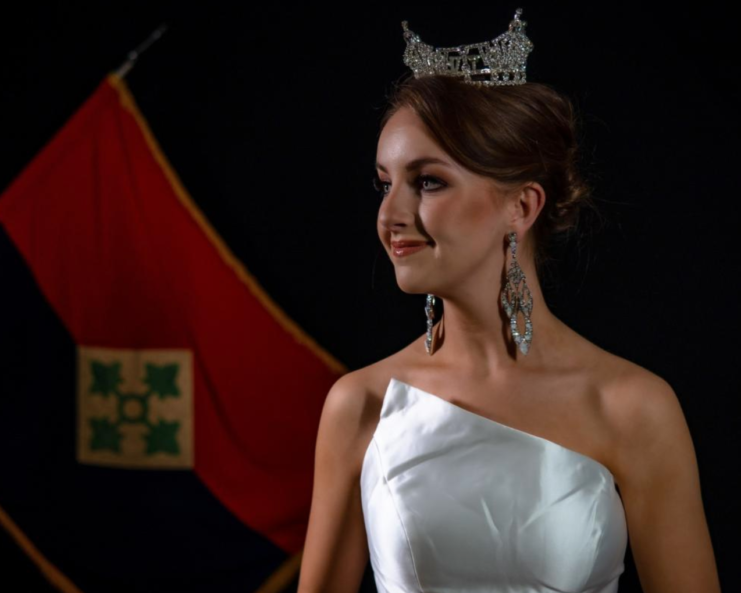 Specialist Maura Spence-Carroll serves as an all source intelligence analyst with the 1st Stryker Brigade Combat Team, 4th Infantry Division at Fort Carson, Colorado. Growing up, she dreamed of being both a pageant queen and a member of the US military, as her grandfather was an intelligence analyst in the Air Force and her grandmother always wanted to watch her compete for the title of Miss America.
Spc. Spence-Carroll was able to compete for the title of Miss Colorado 2021 during her off time from the Army, telling 52820 Magazine, "My responsibility as a soldier comes first. We're soldiers 24/7, but thankfully, we do get time off throughout the day just like any civilian job."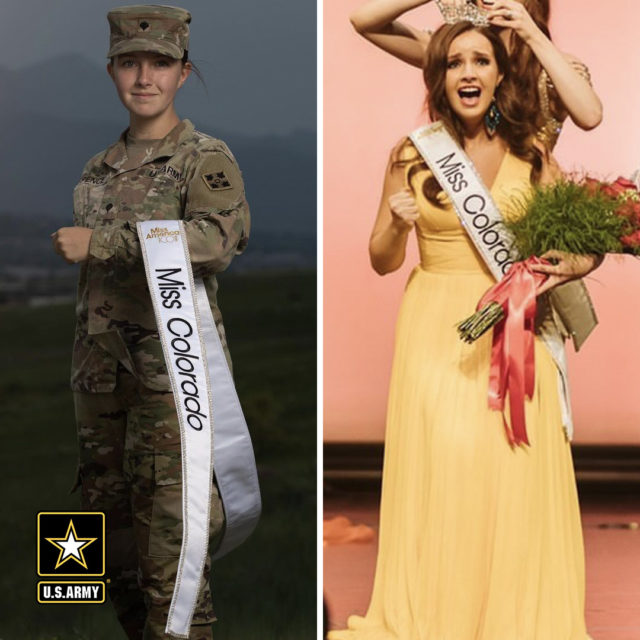 She became the first soldier to win the title of Miss Colorado, and while she may not have won the Miss America competition, she is using her newfound fame to spread awareness about a topic close to her heart: mental health and its effects on both active duty service members and veterans.
Spc. Spence-Carroll struggled with binge eating disorder and body image issues growing up, and after joining the Army was diagnosed with Attention Deficit Hyperactivity Disorder (ADHD). Following her diagnosis, she found there to be an ever-present stigma surrounding mental health issues in the service and, in particular, learned an unsettling amount of veterans and service members were dying by suicide, as opposed to their civilian counterparts.
"Female veterans are more likely to die by suicide than their civilian counterparts," she told TODAY Health earlier this year, "mostly due to the access and willingness to use firearms, as opposed to other means of self-harm, and veterans and service members are more likely to commit suicide than the average citizen."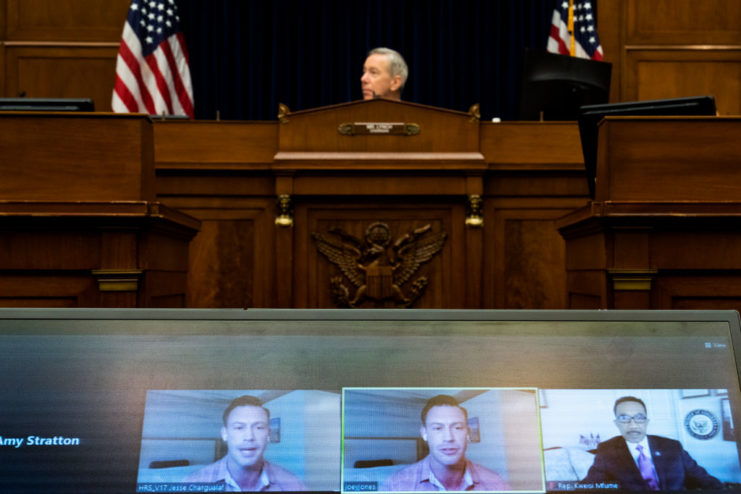 According to a study by the Department of Veterans Affairs, more than 65,000 veterans have died by suicide since 2010 – "more than the total number of deaths from combat during the Vietnam War and the operations in Iraq and Afghanistan combined" – and in 2019, the VA's National Veteran Suicide Prevention Annual Report found the veteran suicide rate was 1.5 times that of non-veterans.
Between 2000 and 2010, 28.7 female and 32.1 male service members per 100,000 died by suicide, compared to just 5.2 women and 20.9 men per 100,000 in the civilian population.
In November 2021, President Joe Biden outlined a list of goals and initiatives to help drive forward prevention efforts, in a new national strategy titled "Reducing Military and Veteran Suicide: Advancing a Comprehensive, Cross-Sector, Evidence-Informed Approach."
It includes improving lethal means safety; enhancing crisis care and facilitating care transitions; increasing access to and delivery of effective care; addressing upstream risk and protective factors; and increasing research coordination, data sharing and evaluation efforts.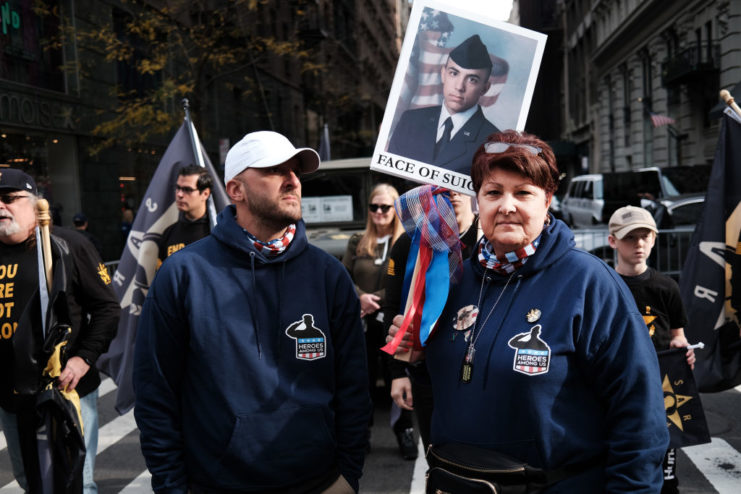 Spc. Spence-Carroll is working to raise awareness about this issue and offer support for those veterans who may be struggling. Along with organizing a coat drive for veterans and collaborating with Army leadership to identify effective ways to make care more appealing to current and former service members, she also works the non-profit 22 Too Many: Ending the Epidemic of Military and Veteran Suicide.
The organization, which is named after the VA statistic that states approximately 20 active duty service members and veterans end their lives each day, aims to serve as a living memorial for all those lost to suicide, reach out to grieving families, and raise awareness and share helpful resources.
As well, Spc. Spence-Carroll also visited the Rocky Mountain Regional VA Medical Center to personally thank veterans for their service.
"We've found that access to care, social support, and a sense of belonging to a community – such as that found within the military – are the greatest tools in preventing suicide," she shared.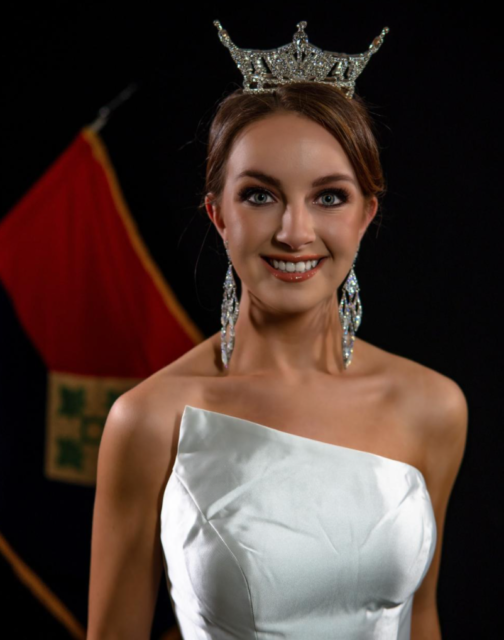 In the end, the overall message Spc. Spence-Carroll hopes to spread is the same she would tell any person going through a difficult time: "You are a valued person, friend and member of our community, and options for treatment are out there."