The US Air Force has put into effect new uniform standards for its members, loosening pre-existing regulations based on changing situations and circumstances.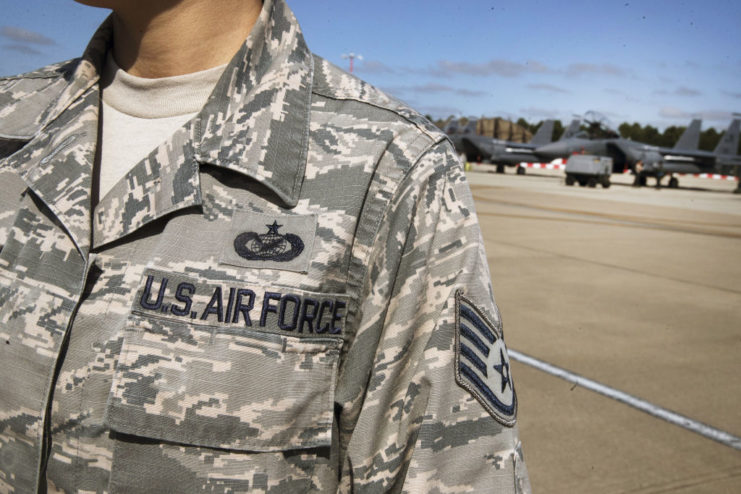 The changes were announced in August 2021 and officially came into effect on December 3. A total of 30 changes were put before the 2020 Air Force Uniform Board for testing and feedback, of which numerous were added to the updated regulations.
Among the updates announced are a loosening of bulk hair standards for male airmen and the ability to sport cosmetic tattooing on the scalp "to create a natural hair appearance" in instances of thinning hair. Women are also allowed to wear eyelash extensions that match their natural hair color, as well as scrunchies and headbands up to two inches wide.
They have also been given the option of wearing hosiery with "any combination of the dress uniform."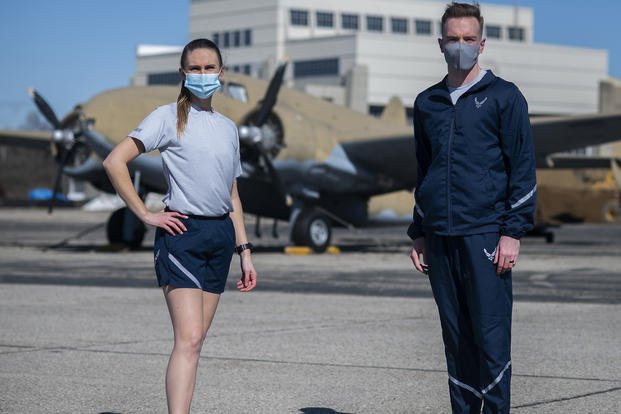 "We remain committed to maintaining an iterative approach with our dress and appearance standards," said Lieutenant General Brian Kelly, Air Force deputy chief of staff for manpower, personnel and services in August. "During this most recent review we approved several updates fully aligned with our Air Force standards and culture that maintain our focus on warfighting while providing options to meet many of the needs of our Airmen."
Along with the aforementioned changes, all service members are allowed to dye their hair, as long as the color they choose is natural. They can also mix colors – for example, salt and pepper – to maintain a more natural appearance.
Male airmen are still required to obtain a medical or religious waiver to sport beards, but medical officials are now allowed to authorize waivers. The new facial hair standards also let airmen with shaving waivers trim or shave their hair as needed "to present a neat, clean, professional image."
https://twitter.com/AliceBarsoumian/status/1468060947906498563?ref_src=twsrc%5Etfw%7Ctwcamp%5Etweetembed%7Ctwterm%5E1468060947906498563%7Ctwgr%5E%7Ctwcon%5Es1_&ref_url=https%3A%2F%2Fwww.stripes.com%2Fbranches%2Fair_force%2F2021-12-07%2Fair-force-uniform-grooming-changes-effective-instruction-published-3890455.html
Other appearance updates include the ability to wear transparent earring spacers and thumb rings, as well as sweatbands in the PT uniform. The OCP uniform coat can be tucked in or have its sleeves folded inward when working, and physical training shirts can remain untucked. Airmen can also add morale patches and velcro pen holders to their OCP uniforms, however, the morale patches must be command-approved. They can also be worn on the two-piece flight duty uniform.
Certain foreign badges and insignia from outside the country that conferred them can also be worn.
In regard to social settings, those in uniform are now allowed to speak on their cellphones and drink water while walking, as well as place their hands in their pockets. They aren't, however, allowed to drink anything other than water while in uniform, except as authorized by their commander.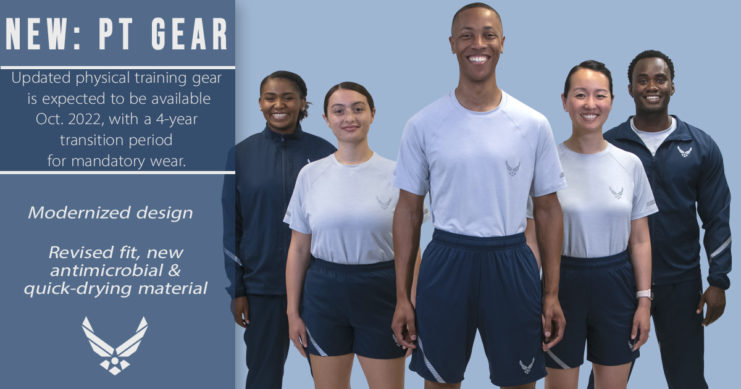 More from us: US Coast Guard Updates Tattoo Policy to Allow Head, Finger Ink
Additional uniform item improvements were also introduced, including changes to uniform shirts, the hot weather combat uniform and maternity blouses. The new regulations also apply to the Space Force, "unless and until separate service guidance is published."