Hosea Williams was one of the most prominent Civil Rights activists of the 20th Century. He was a key confidant to Martin Luther King Jr. and was credited with continuing King's work after he was assassinated. As a younger man, Williams was wounded while serving his country in World War II. His treatment upon his return to the United States helped to inspire his activism.
Hosea Williams' Upbringing
Williams was born to blind parents who met at a trade institute in Macon, Georgia. His mother ran away from the institute once she found out that she was pregnant. Williams' mother died during childbirth when he was just ten years old. The Civil Rights activist's difficult childhood continued when he was run out of town by a lynch mob at the age of 13. The mob had accused him of consorting with a white girl.
War and Return
Hosea Williams joined the United States Army during World War II. He served at a Staff Sergaent in an All Black unit under the command of legendary General George S. Patton. Williams was the only member of his unit that survived a Nazi bombing. He was, however, severely injured and spent a year in a European hospital. Upon his release, he was discharged from the military and awarded the Purple Heart for his service.
Williams hoped that his bravery overseas may change the way he was treated at home. Not long after his return, though, he was savagely beaten by a mob for drinking from a white's only water fountain. He later said of the moment, "I was deemed 100 percent disabled by the military and required a cane to walk. My wounds had earned me a Purple Heart. The war had just ended and I was still in my uniform for god's sake! But on my way home, to the brink of death, they beat me like a common dog. The very same people whose freedoms and liberties I had fought and suffered to secure in the horrors of war … they beat me like a dog … merely because I wanted a drink of water."
Williams' Activism Begins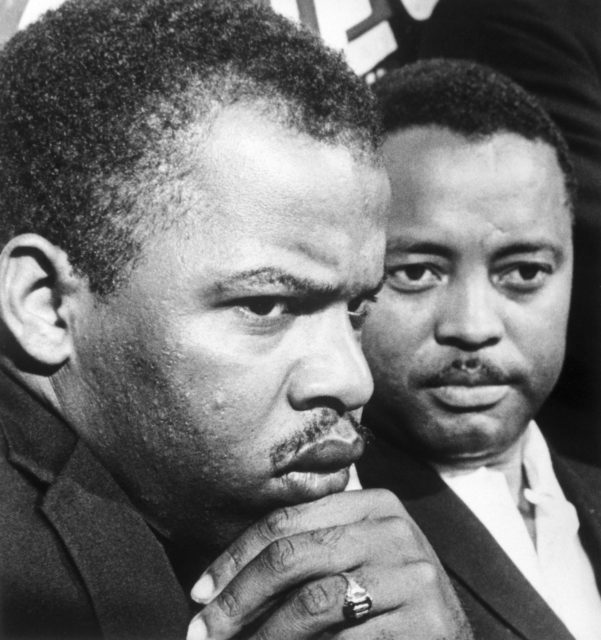 Williams notes that the racial incident drove him to become more involved in Civil Rights activism. "I had watched my best buddies tortured, murdered, and bodies blown to pieces," he said. "The French battlefields had literally been stained with my blood and fertilized with the rot of my loins. So at that moment, I truly felt as if I had fought on the wrong side. Then, and not until then, did I realize why God, time after time, had taken me to death's door, then spared my life … to be a general in the war for human rights and personal dignity."
The activist finished his high school degree then went on to study chemistry at Atlanta University, eventually earning a Masters's Degree. Williams went on to work for the United States Department of Agriculture as an analytical chemist.
Work with Dr. King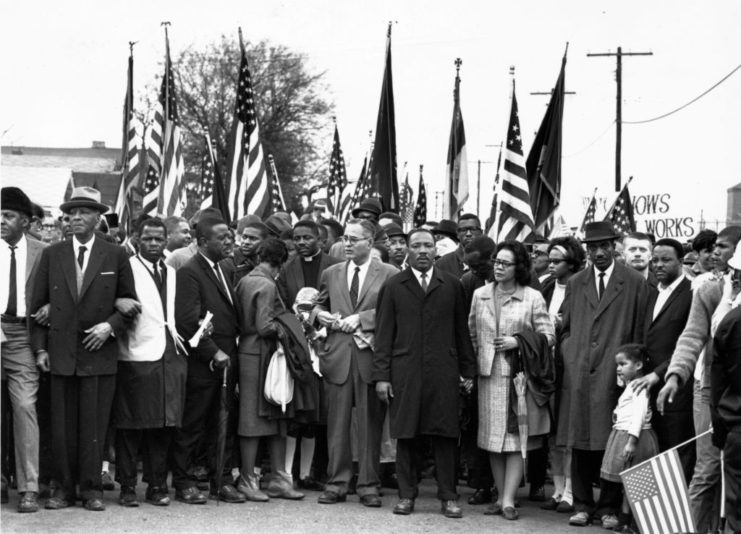 While he was working as a chemist, Williams also became heavily involved in the Civil Rights movement. He became one of the leaders of the Southern Christian Leadership Conference (SCLC) alongside people like Dr. King, Ralph Abernathy, Andrew Young, Joseph Bevel, and Joseph Lowery. Williams was especially important to the organization and King referred to him as his, "bull in a china closet."
Williams was present at legendary moments in Civil Rights history. He and John Lewis led 600 marchers across the Edmund Pettis bridge in 1965. Williams was also with Martin Luther King Jr. during the march from Selma to Montgomery. He was beaten by police during both marches.
The activist continued his work in Civil Rights for the rest of his life. One particular highlight was the Hosea Feed the Hungry and Homeless foundation. The group, formed in 1971, provided food and services to the needy on Thanksgiving, Christmas, Martin Luther King Day, and Easter Sunday. The operation is still helping people in Atlanta today.
The Legacy Of Hosea Williams
Williams passed on in 2000, but his legacy lives on. A road in southeastern Atlanta is named in his honor. Williams' papers are kept in the Auburn Avenue Research Library On African American Culture and History in Atlanta.
The Civil Rights icon was a character in the 2014 film, Selma, where he was portrayed by Wendell Pierce. Fans of the Real Housewives of Atlanta will also recognize Porsha Williams, who is the activist's granddaughter.