Amid the jungle landscapes and dense terrain of the Vietnam War, military strategists on both sides sought to establish outposts. One critical location was Con Thien, located near the Demilitarized Zone (DMZ) that divided North and South Vietnam. Also known as the "Hill of Angels," it played a pivotal role in the conflict and became the location of fierce battles between 1967-69.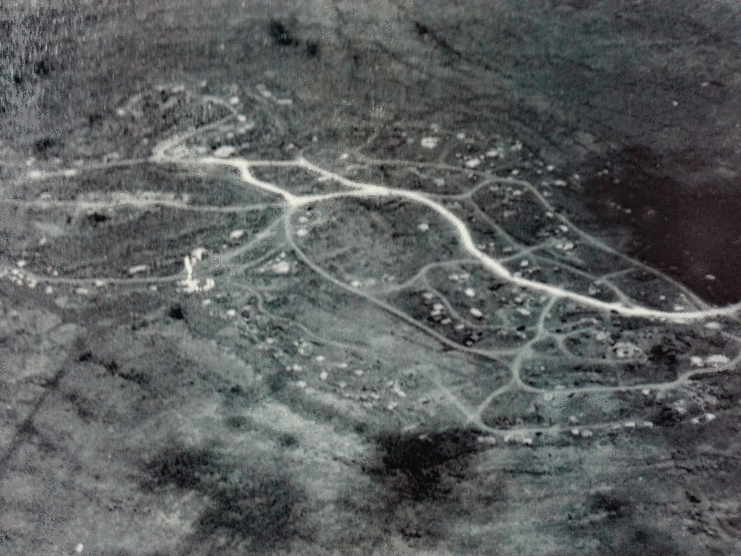 Con Thien was strategically located just a few miles from the DMZ, and its proximity to the Bến Hải River made it an essential position for both the North Vietnamese and the Americans. For the NVA, it meant advancing further south and gaining control over critical routes. For the Americans, it was vital for protecting their southern positions and preventing enemy troops from moving into South Vietnam.
Despite Con Thien's importance, the area's geography posed significant challenges to the troops stationed there. Dense jungle, muddy trails and treacherous swamps characterized the landscape. Troops also had to deal with extreme weather conditions, including scorching heat and torrential rain, which took a toll on their physical and mental well-being. The rough terrain also made it difficult to transport essential supplies, adding to the overall difficulty of maintaining the base.
For two years during the Vietnam War, the camp witnessed several intense battles. The NVA, intimately familiar with the terrain, launched assaults on the American and South Vietnamese troops stationed there. These were often sudden and fierce, leading to a high number of casualties on both sides.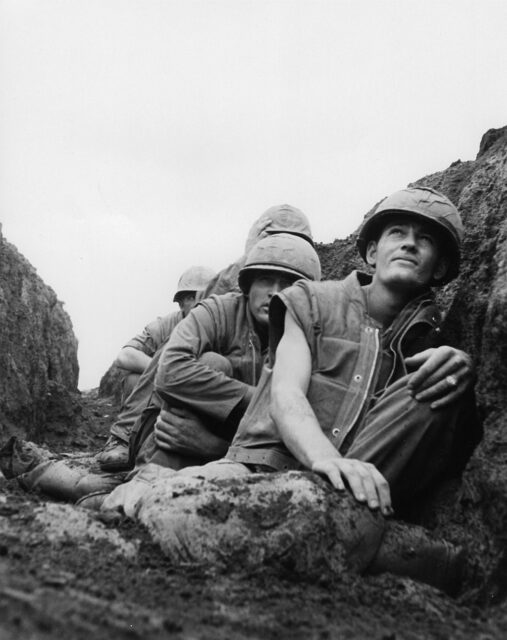 The Featured Image of this article shows a group of American troops near Con Thien after one of these engagements. They're overjoyed it's over in what was a brief moment of reprieve from hostilities, as the life of those stationed there was arduous and mentally taxing.
They had to endure challenging living conditions that offered minimal protection from the elements or the enemy. The isolation of the outpost meant limited access to essential amenities, and troops had to rely on airdrops. It also meant they struggled to even get news from home in a timely manner.
More from us: Errol Flynn's Son Disappeared While Serving As a Photojournalist In Vietnam
Con Thien proved to be some of the deadliest and most unpleasant fighting for US servicemen during the war. Everything they did was difficult. As one reporter put it, they were stationed at "the least defensible of any American outposts."