In 1970, Sean Flynn, son of Vintage Hollywood legend, Errol Flynn, disappeared in Cambodia while covering the Vietnam War. At 28 years old, he'd already provided years worth of valuable photos documenting different zones throughout the conflict. Sadly, his final assignment rendered him and a colleague missing, believed to be captured by the Khmer Rouge.
Sean Flynn initially gave acting a go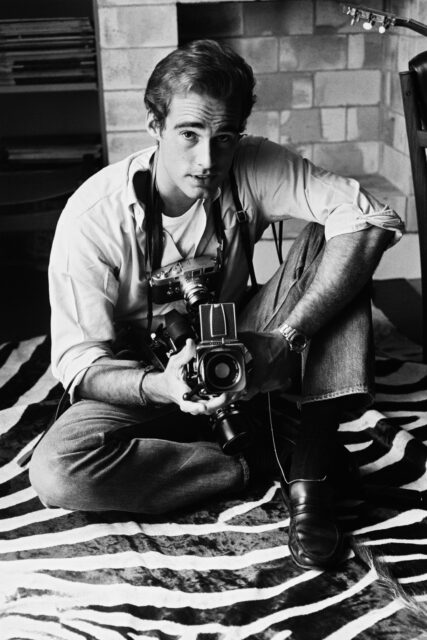 Sean Flynn was largely raised by his mother, French-American actress Lili Damita, as his parents split when he was young. When his father died in 1959, the younger Flynn was only 18 years old. He'd been left $5,000 toward a college education, which led him to enroll at Duke University.
Being the son of a Hollywood legend, it seems only natural that Flynn would try his hand at acting. During the early 1960s, he took on multiple roles, earning his first starring part in the 1962 film, The Son of Captain Blood. While he appeared in a handful of other movies, Flynn cut his acting career short in the mid-1960s. He'd grown bored of the craft and was looking to do something else with his life.
Perhaps he felt he was destined for something more, as he once wrote to his mother, "If father and MGM want me to do a picture, they can all go to hell – I just want to be with my family." Flynn later decided to become a photojournalist, with his sights set on Vietnam.
Working as part of a high-risk photojournalist group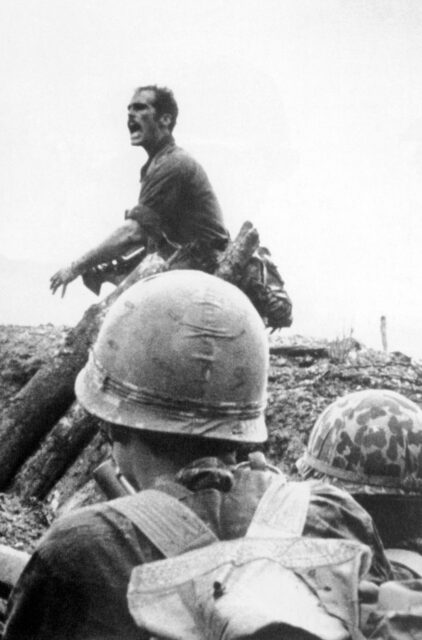 As a photojournalist, it was Sean Flynn's job to capture raw history in the form of photos. As such, he took images that showed the truth about war and the horrific things that happen as a result of the fighting.
Accompanying Green Berets, Flynn traveled to war zones to document the action. He was first sent to South Vietnam in January 1966, where his photos were published in papers around the world. He later traveled to Jordan to cover the Six-Day War. Flynn made his return to Vietnam following the Tet Offensive, covering the fighting for CBS News.
In early 1970, as part of a group of journalists willing to risk everything for the best photos, Flynn made his way to Cambodia, as news had broke that the North Vietnamese were advancing into the country. This group consisted of other photojournalists, such as Dana Stone, Henri Huet, Tim Page, John Steinbeck IV, Nik Wheeler, Perry Deane Young and Chas Gerretson.
Sean Flynn was last seen venturing toward a Viet Cong checkpoint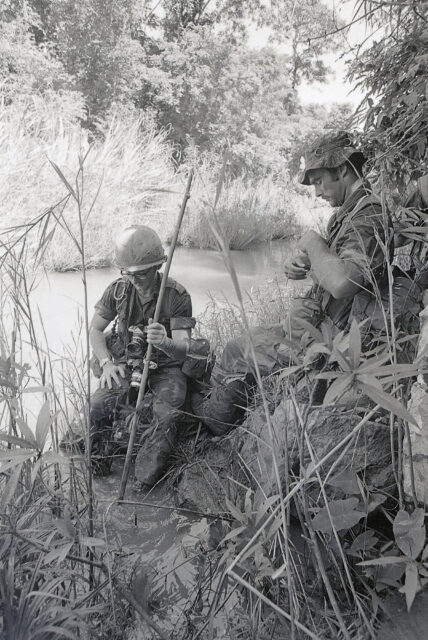 On April 6, 1970, a group of photojournalists left Phnom Penh for Saigon to attend a government-sponsored press conference.
Sean Flynn, by this time a freelancer, and Dana Stone were informed of a makeshift checkpoint that had been installed by Viet Cong guerrillas along National Highway 1, close to the Vietnamese border. Instead of joining the others in the limousine, they mounted motorcycles and headed for the checkpoint, reported to be out of a white four-door sedan belonging to several missing journalists.
When Sean and Stone arrived, they observed the checkpoint from a distance, speaking to people believed to have been members of the Viet Cong. The pair wanted to interview those manning the checkpoint, so they approached it on their own. Witnesses say that, once there, they were swiftly removed from their motorcycles and escorted to a nearby tree line. After that, they were never seen alive again.
Over the course of the next two weeks, 10 others were captured or killed along that same stretch of highway occupied by Viet Cong and factions of the Khmer Rouge.
Lili Damita spent a fortune searching for her son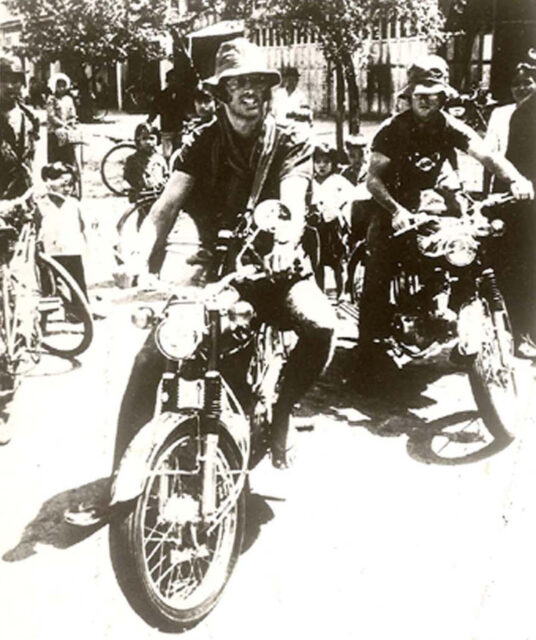 While this information has never been confirmed, it's believed the two photojournalists were captured and held captive for up to a year. After this, it's thought they were killed by the Khmer Rouge. Neither of their remains were ever found.
Following his disappearance, many of Sean Flynn's friends and family members searched for him. Renowned photojournalist Tim Page spent 48 years looking for the two, and Flynn's mother spent nearly every penny she had in her bank account to locate him. Sadly, nothing ever came of these efforts.
More from us: After Defecting to North Korea, Charles Robert Jenkins Was Held Prisoner for Over 39 Years
In 1984, Lili Damita had Flynn declared dead in absentia.