Many brave men and women risked their lives for their country during the War In Afghanistan. Staff Sgt. Ronald J Shurer II was one of them. Serving two deployments between 2006 and '08, the Green Beret medic showed immense valor and bravery during a raid in northeastern Afghanistan. His actions that day earned him the Medal of Honor and the respect of both his comrades and the American public.
Ronald J Shurer's early life
Ronald J Shurer was born on December 7, 1978 in Fairbanks, Alaska to two members of the US Air Force. His family had a long history of service, with his great-grandfather having been a member of the US military and his grandfather serving during the Second World War.
Given his parents' service with the Air Force, Shurer and his family moved around quite a bit, with them finally settling near Joint Base Lewis-McChord, Washington. He remained there until his high school graduation in 1997, after which he was accepted into Washington State University, in Pullman.
After earning a Bachelor's degree in business economics, Shurer attempted to enlist with the US Marine Corps. While initially accepted into Officer Candidate School, he was later rejected after it was learned he had pancreatitis, the result of trauma suffered during an earlier bicycle accident. As such, he decided to return to university and complete his Master's degree – that is, until the September 11th attacks.
Enlistment in the US Army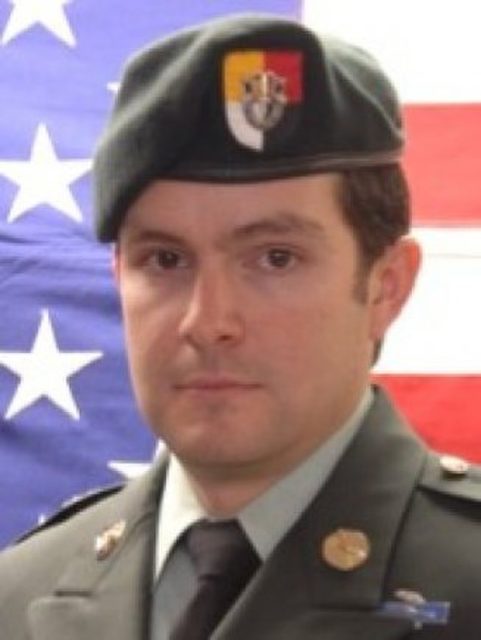 The events of September 11th inspired Ronald J Shurer to enlist in the US Army, which he did on November 21, 2022. He was selected to become a medic and sent to San Antonio, Texas to complete Advanced Individual Training. He then attended Airborne School, after which he was assigned to the 601st Area Support Medical Company, 261st Area Medical Battalion, 44th Medical Command at Fort Bragg, North Carolina.
Two years after enlisting, Shurer was selected for Special Forces training. On December 1, 2006, he graduated from Special Forces Qualification Course and was officially made a Green Beret with the 3rd Special Forces Group, among the most elite members of the US Army. It was at this time that he was promoted to the rank of staff sergeant.
Shurer was deployed twice to Afghanistan as part of the Combined Joint Special Operations Task Force. His first deployment occurred between August 2006 and March 2007, while the second was from October 2007 to May 2008. It was during the latter that he performed the actions that earned him the Medal of Honor.
Battle of Shok Valley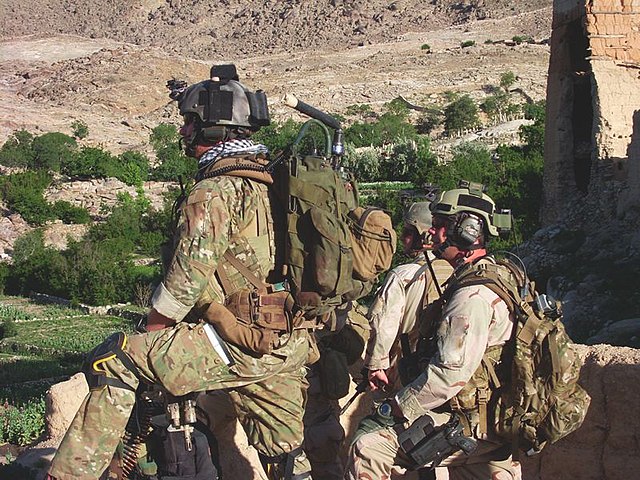 On April 6, 2008, Ronald J Shurer participated in the Battle of Shok Valley with Special Forces Operation Alpha 3336, Company C, 3rd Battalion, Special Operations Task Force-33, Combat Joint Special Operations Task Force – Afghanistan. A joint operation between the US forces and Afghan commandos, the aim was to capture or kill Gulbiddin Hekmatyar, the leader of Hezb-e Islami Gulbiddin (HIG). Intelligence had placed him in northeastern Afghanistan's Nuristan province.
The assault team included 15 Special Forces members and 100 Afghan commandos. Shurer, a senior medical sergeant, was the only medic accompanying the mission. Early in the morning, they boarded Boeing CH-47 Chinook helicopters near Jalalabad, and not long after were dropped in the valley, where they quickly learned the terrain was much more harsh and dangerous than first assumed.
The forward element began climbing up the mountain, while Shurer and the trail element approached the base. It was at that time that over 200 insurgents armed with rocket-propelled grenades (RPGs), machine guns and sniper rifles began firing at those who had gone ahead, injuring many members of the forward element and pinning the rest along the mountain's steep cliffs.
Ronald J Shurer jumps into action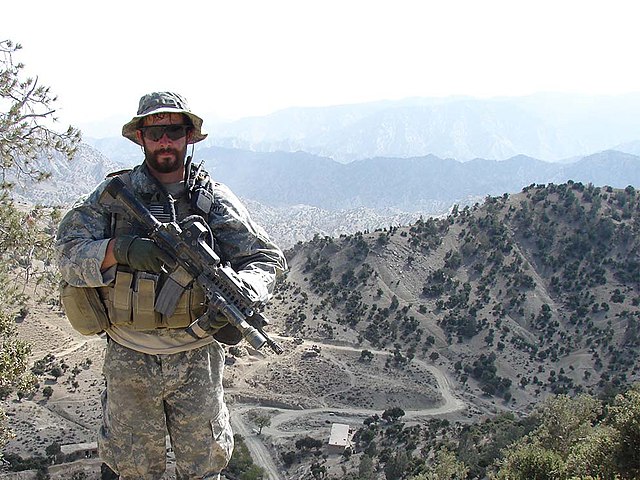 At the same time the insurgents began attacking the raiding party, Boeing AH-64 Apache helicopters began providing close-air support. Ronald J Shurer heard his comrades calling for help and immediately jumped into action, later recalling in an interview with CBS, "It just became a mission of just getting as many guys out of there as I could."
He first stopped to help a commando who'd suffered a gunshot to the groin, after which he provided aid to a Green Beret who'd been hit by shrapnel following an RPG blast. He then continued up the mountain, joining a small team that spent the next hour picking off the attacking insurgents. Along the way, he provided medical care to two more soldiers, one who'd suffered gunshots to his thigh and foot, and another who was injured in his pelvis and arm.
Two more soldiers were injured just as Shurer's team caught up to them. One soldier's leg had practically been severed by a high-caliber sniper round, while the second had been hit by a bullet that'd ricocheted off of Shurer's helmet. Over the next few hours, he treated 10 injured Afghan commandos and numerous US Special Forces members. He even used his own body as a shield against the shrapnel coming from the explosives being dropped by the Apache helicopters overhead.
Escaping down the mountain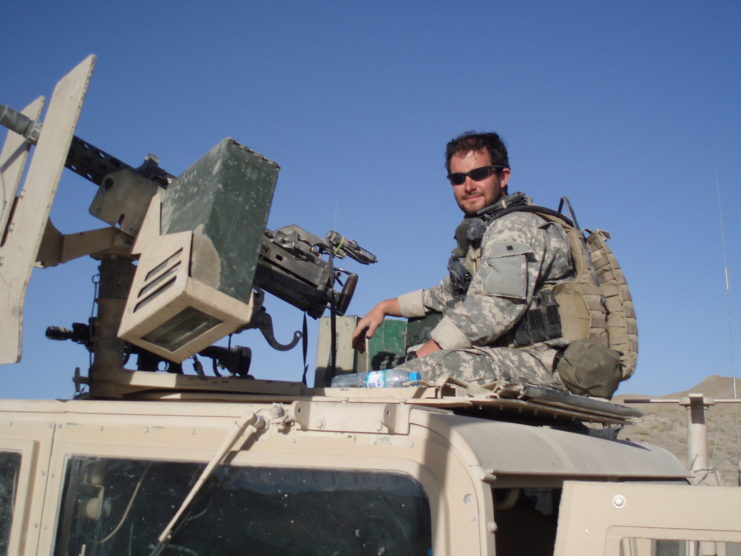 Amid the enemy fire, two of the soldiers with Ronald J Shurer found a possible escape route. However, it would involve moving the injured down a near-vertical 60-foot cliff. It was their best option, so Shurer and the other two Green Berets began working to lower their wounded comrades to safety.
"We used tubular nylon webbing to kind of wrap it around the guys' shoulders and lower them down to the next group," the medic explained in a later interview. "We did it as carefully as we could to not cause further injury. Then, we just kind of repeated that process down the hill."
At the bottom, Shurer set up a casualty collection area, where he continued to treat the wounded until a medevac helicopter arrived to remove them from the situation. Once the majority had been evacuated, Shurer grabbed his rifle, regained control of his team and rejoined the firefight. He did this until it was time to move to the evacuation landing zone.
The six-hour battle resulted in the deaths of two Afghan commandos. Not a single US soldier was killed, largely due to Shurer's actions. "What kept me grounded and focused was the team," he later explained. "Everybody keeps each other honest, keeps each other humble. You see their strength. You see their weaknesses. You see their good or bad days, and everybody's just working for that common goal to accomplish the mission and get back home."
Receiving the Medal of Honor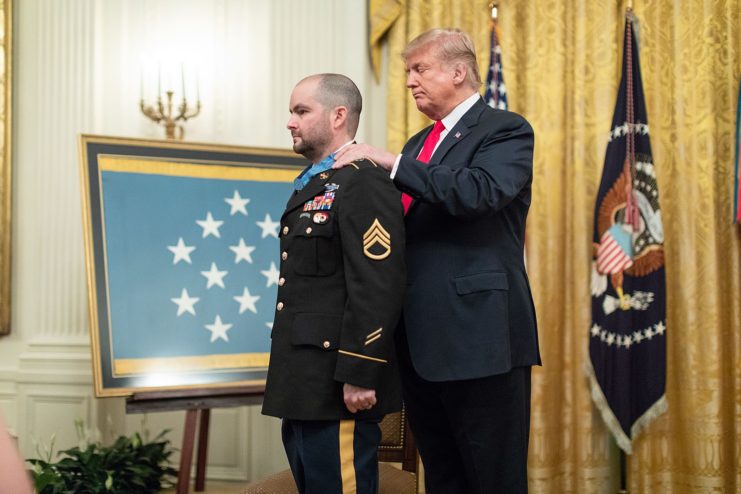 For their heroism during the Battle of Shok Valley, 10 members of the 3rd Special Forces Group received the Silver Star, including Ronald J Shurer. This was the highest number to be handed out for actions during a single engagement since the Vietnam War.
In 2006, the Department of Defense conducted a review of all valor medals awarded following the September 11th attacks. This resulted in the Shurer's Silver Star being upgraded to the Medal of Honor. A ceremony was held at the White House on October 1, 2018. Some 250 people were in attendance, including his family, friends and teammates.
Despite the immense bravery he showed that day in April 2008, Shurer always maintained he was simply doing his job. "This award is not mine. This award wouldn't exist without the team," he said at the time. "If they weren't doing their job, I wouldn't have been able to do mine."
Ronald J Shurer's cancer diagnosis and death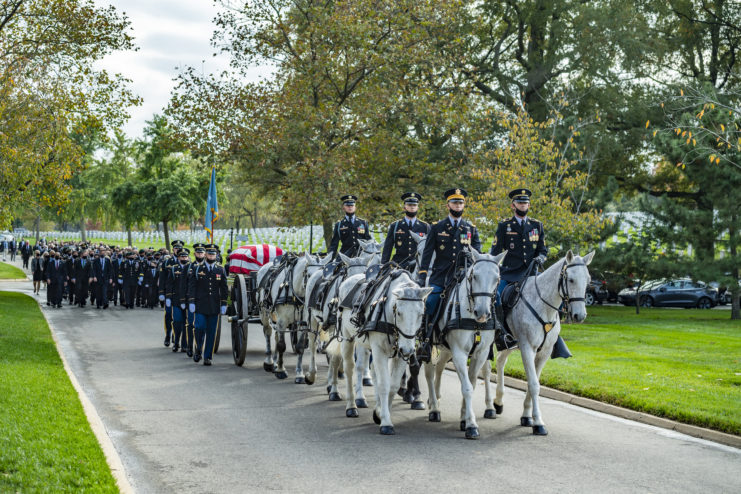 In 2009, Ronald J Shurer was honorably discharged from the US Army. Throughout his service, he was the recipient of a number of commendations, including the Bronze Star, the Army Good Conduct Medal with bronze clasp and two loops, the Purple Heart, and the Afghanistan Campaign Medal with two Campaign stars.
Following his military service, Shurer moved to Arizona to work with the Secret Service. While in the position, he investigated financial crimes and conducted advanced work, which included protecting the US president, the vice president and other high-level officials. This was followed by a transfer to Washington, DC in 2014, where he was assigned to the Special Operations Division of the Secret Service's Counter Assault Team (CAT).
Outside of his work, Shurer was regularly involved with veterans organizations, including the Special Forces Charitable Trust, which offers support to families of Green Berets.
More from us: MoH Recipient Robert Simanek Dove On a Live Grenade to Save His Comrades In Korea
In March 2017, Ronald J Shurer was diagnosed with stage four lung cancer, which had spread throughout his body. Despite undergoing treatment, he passed away of the disease on May 14, 2020, at the age of 41. That October, he was laid to rest at Arlington National Cemetery.