Outside of his service during the Vietnam War, US Air Force Tech. Sgt. Leonard Matlovich fought a very different kind of battle, one against the military itself. His story gained international attention when, in 1975, he challenged the ban on homosexuality and publicly declared his sexual orientation.
Matlovich's unwavering courage and the subsequent legal fight he waged left an indelible mark on the struggle for equality.
Leonard Matlovich's early life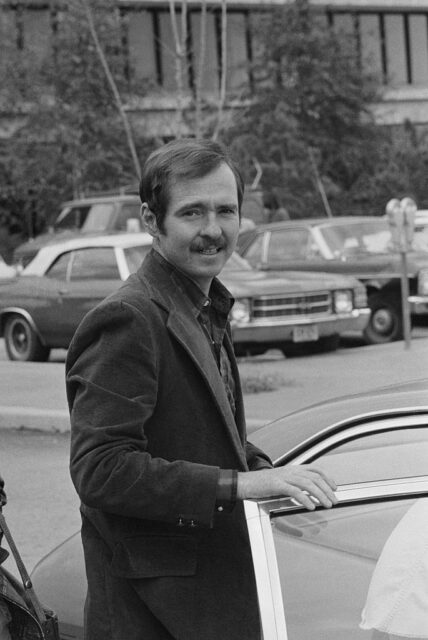 Leonard Matlovich was born into the US military, literally, on July 6, 1943 – his birth occurred on Hunter Air Force Base, Georgia, as his father was a retired sergeant in the US Air Force. Much of his childhood was spent on military bases, as his family moved to different ones throughout the southern states.
Matlovich was raised Catholic, and even attended the religious Bishop England High School while living in South Carolina. He, however, said he "graduated from Air Force high school." Matlovich admitted that, as a teenager and young man, he was far from progressive, going so far as to fight against the 1964 Civil Rights Act, glorify Confederate imagery and have a strong bias against homosexuals – despite his own feelings.
Service in Vietnam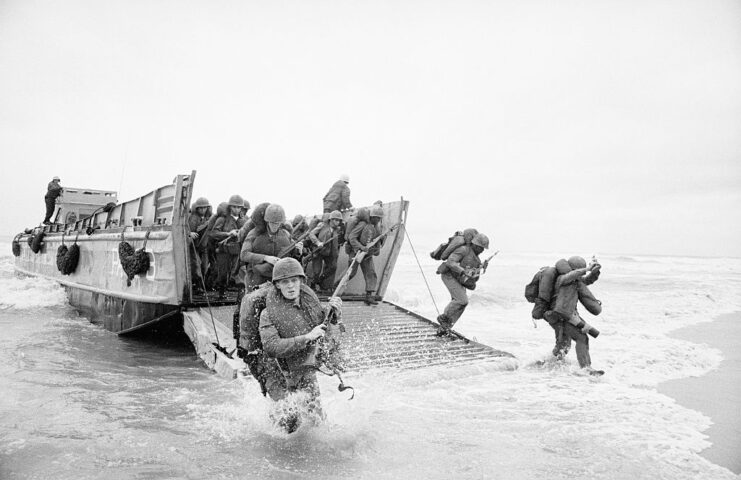 Given his family's long history of military service, it perhaps comes as no surprise, then, that Leonard Matlovich was destined for a similar career. When he was only 19 years old, he enlisted in the US Air Force, and it wasn't long after that America committed to further involvement in Vietnam.
As a self-proclaimed patriot, Matlovich was ready to fight, volunteering for overseas service shortly after. He was deployed with the Air Force on three tours, although relatively little is known about where he served during each of them. What is known is that Matlovich earned an exemplary record. While on sentry duty, he killed two Viet Cong soldiers, earning a Bronze Star. While in Đà Nẵng, he was injured when he stepped on an enemy land mine, receiving the Purple Heart.
Perhaps most important, it was in Vietnam that his preconceived ideas about people of color began crumbling away, after he served under and alongside many incredible men. With this also went his bias against homosexuals, allowing him to begin to accept who he really was.
Leonard Matlovich takes a stand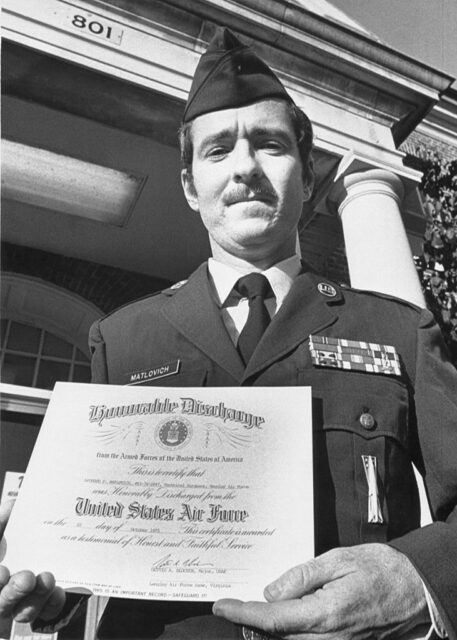 After completing his service in Vietnam, Leonard Matlovich became a race relations instructor and a drug abuse counselor back in the United States. It was during this time that he finally began to accept who he really was, visiting gay bars and coming out to certain friends.
Things changed even more for Matlovich in March 1974, after he read an article by activist Frank Kameny in the Air Force Times, who was looking for a serviceman to challenge the gay ban in the US military. Matlovich reached out, and with his perfect service record was deemed an ideal fit.
With the help of American Civil Liberties Union (ACLU) attorney David Addlestone, they came up with their plan. On March 6, 1975, Matlovich delivered a personal letter to his commanding officer at Langley Air Force Base, Virginia, which read, in part, "I consider myself to be a homosexual and fully qualified for further military service. My almost twelve years of unblemished service supports this position."
Military discharge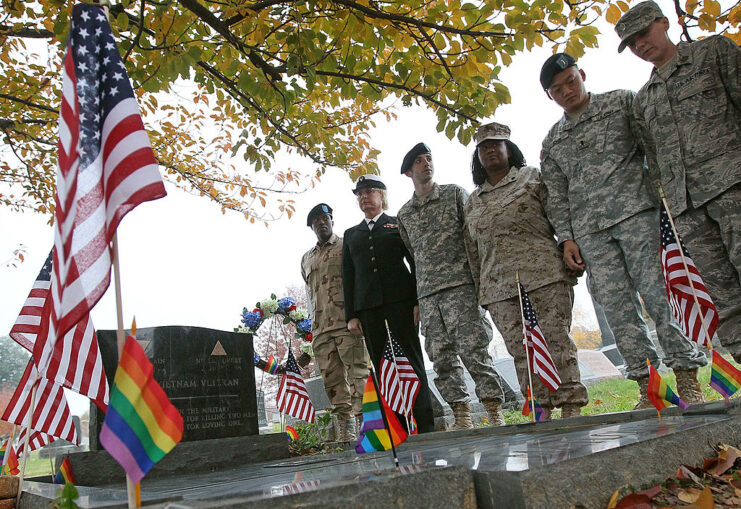 Leonard Matlovich's record was impeccable, but it wasn't enough to change the stance held by the US military at the time.
The armed force's own rules should have allowed him to continue serving because of his exemplary service, but when he refused to sign a document stating he would "never practice homosexuality again," Matlovich was declared unfit. His General (Under Honorable Conditions) Discharge was confirmed in October 1975.
Matlovich sued for reinstatement. It took years, but the US Air Force was ultimately forced to do so – and give him a promotion at that. The service's response was to offer him a large financial settlement of $160,000. Matlovich accepted the offer, as he believed that, if he re-entered the military, he'd be discharged once more.
Leonard Matlovich's enduring legacy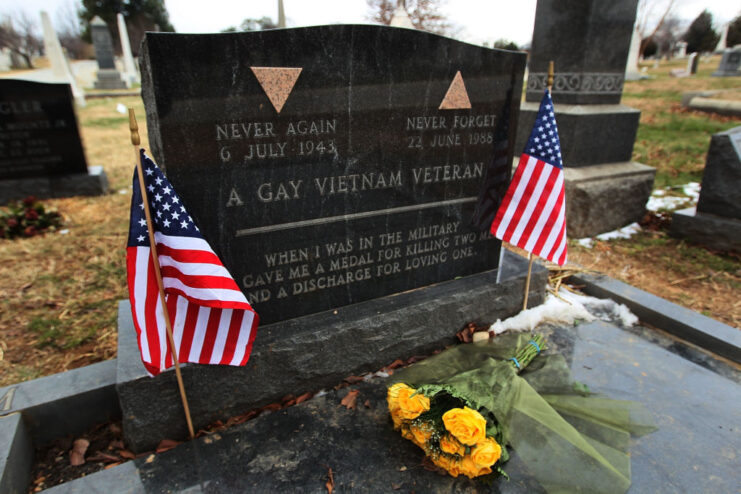 Leonard Matlovich may have lost his military career, but he became an icon for gay rights. He was featured in Time magazine, the first time an openly-gay man was placed on the cover of a major publication. He continued to be an activist in the community, assisting in many different campaigns to prevent homosexual discrimination.
Tragically, in September 1986, Matlovich was diagnosed with HIV/AIDS. Despite the toll this and his treatment took on him, he continued his advocacy, particularly against President Ronald Reagan's response to the crisis.
On June 22, 1988, Matlovich died after suffering complications from the condition. He was buried in the Congressional Cemetery in Washington DC, as the US military wouldn't allow his memorial headstone to be included among those at Arlington National Cemetery. It reads: "When I was in the military, they gave me a medal for killing two men and a discharge for loving one."
More from us: The Vought F-8 Crusader was Nicknamed the 'Last of the Gunfighters'
Matlovich's grave now serves as a memorial to gay veterans, as well as a site of ceremony for gay rights activists.