Yevgeny Prigozhin, the founder of Wagner PMC, is feared dead following a plane crash north of Moscow on the evening of August 23, 2023. The aircraft, which was carrying seven passengers and three pilots, was traveling to St. Petersburg when its transponder signal disappeared, signaling a catastrophic event.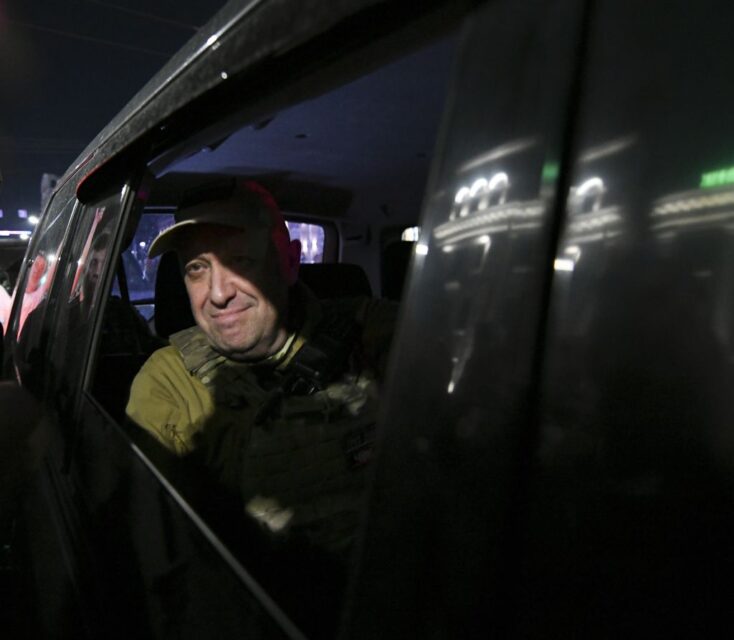 According to reports, the Embraer aircraft, which is reportedly owned by Wagner PMC, took off from Moscow without any issues. Just minutes later, its signal disappeared. Not long after, a crash occurred in the Tver Oblast, north of the Russian capital. When asked, residents reported hearing two bangs before the crash and seeing vapor trails.
Videos shared to social media show a plane falling from the sky, before bursting into flames upon hitting the ground.
According to the Wagner-linked Telegram channel Grey Zone, the aircraft was shot down by air defenses in the region. These claims have yet to be confirmed. Ten people were aboard the aircraft at the time – seven passengers and three crew – and all are reported deceased, with four bodies having been recovered from the wreckage thus far.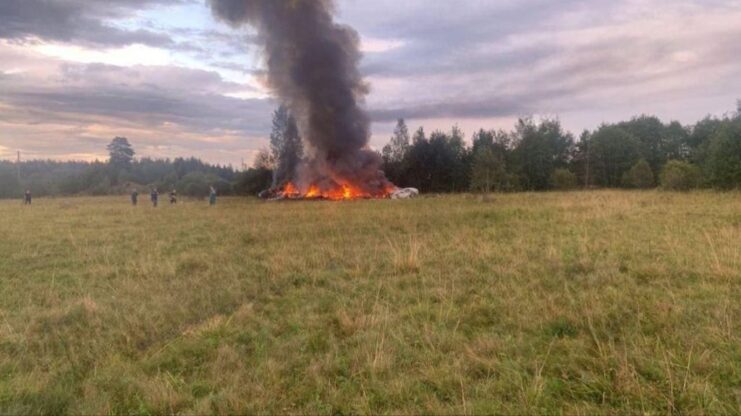 Russian news agency TASS reports that the Federal Air Transport Agency is investigating the crash. It's stated that a passenger with the name "Yevgeny Prigozhin" was listed on the manifest, leading to reports that the Wagner PMC leader is believed dead.
Prigozhin and his mercenaries have been at the forefront of the ongoing Russo-Ukrainian War. As the conflict has progressed, the Wagner PMC founder has spoken out about what he calls incompetence within the top brass of the Russian Armed Forces. These sentiments ultimately led him and his men to launch a failed mutiny on Moscow in June 2023.
After capturing the southern city of Rostov-on-Don, mercenaries with Wagner PMC began marching toward Moscow. They made it within 120 miles of the Russian capital before they were stopped, with an alleged deal being brokered by Belarusian President Alexander Lukashenko.
Under the agreement, Prigozhin was to go into exile in Belarus. As for his mercenaries, they were to either join him in the Eastern European country or sign contracts with the Russian Defense Ministry.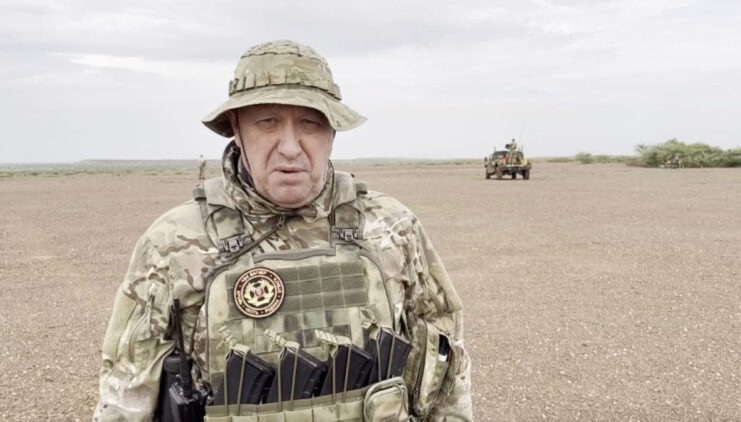 Yevgeny Prigozhin largely kept out of the public eye following the failed mutiny, having received the ire of Russian President Vladimir Putin and his associates.
However, just a day before the plane crash, a video was published to several Wagner-linked Telegram channels, in which a man believed to be Prigozhin stands in a desert-like area. Dressed in military fatigues and a bulletproof vest for what's been described as a recruitment video, he discusses making Africa "more free" and "Russia even greater on every continent."
More from us: Vladimir Putin Concedes Peace Deal Likely Needed to End Ongoing War In Ukraine
This is a developing story and will be updated as more details emerge.