Klara Kharkats, 95, a WWII refugee who fled Ukraine during the war, was threatened with eviction from her apartment in Redondo Beach, California, for the crime of chatting to her granddaughter from the balcony of her home.
Klara went into self-isolation with the advent of the Coronavirus. Her family was genuinely concerned about inadvertently passing the virus on to her, so none have been inside her apartment since her self-isolation started.
Her grand-daughter, Rozanna Handrich, did not like the idea of her beloved grandmother sitting all alone every day in a room. She believed this would make her grandmother sad, so she made sure she visited Klara's apartment once every two weeks. Rozanna would bring her baby in a carriage and stand beneath Klara's second-floor balcony, where the two would enjoy a chat. Rozanna made sure to stand the correct distance away and always wear a mask while she chatted with her grandmother.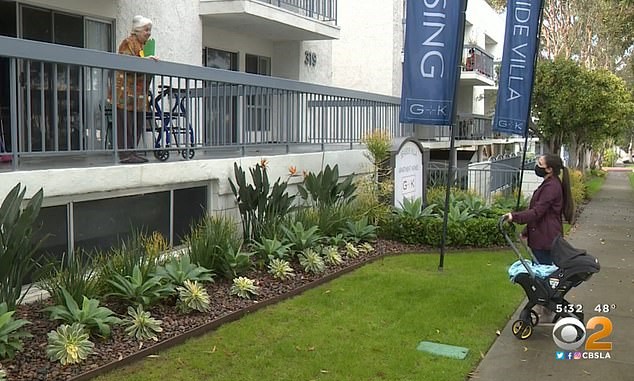 The two ladies enjoyed their face-to-face time for months, and Rozanna lifted her grandmother's spirits by the fortnightly visits.
Unfortunately, Klara's neighbors did not share Rozanna's enthusiasm for the visits and reported them for causing a noise disturbance to the apartment management agents. The neighbours allege that the pair yelled at each other while conversing.
Klara received a warning letter from the apartment manager saying, "We have received complaints regarding excessive noise coming from your unit…Please have your guest come and visit inside your unit. Continued violation of your lease rules and regulations will result in further action, which may include eviction."
Having to flee her Ukraine homeland as a WWII refugee, indelible mark was left on Klara's psyche. She is terrified of unexpected changes, so this letter left her traumatized.
Rozanna told an interview with CBS LA that her grandmother had lived in the apartment for a long time and is terrified of being evicted. She explained that her grandmother had come from a communist regime and is petrified of any kind of disruption, such as being evicted.
Rozanna decided that they would ignore this ridiculous warning and continue her visits to her grandmother. Rozanna believes that the visits are essential for Klara's well-being.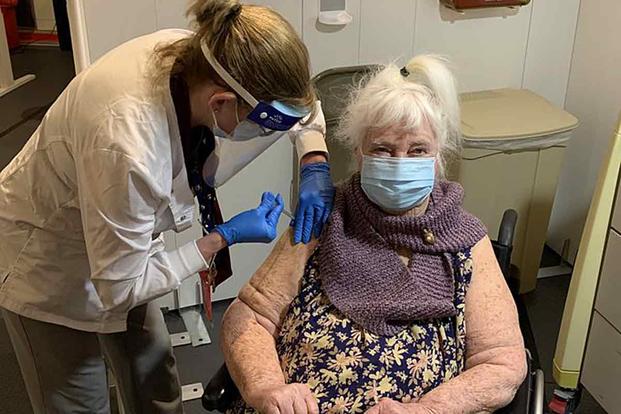 Sarah Furchtenicht, a spokesperson for GK Management, the property management company, said that the warning had been rescinded. She said that the notification that had been sent to Klara was insensitive and had been canceled. She suggested that Klara and Rozanne continue to visit each other but speak over the phone to keep the peace with her neighbours.
The risk to older people, many of whom are veterans from WWII, is serious from this insidious virus. The Veterans Administration has published figures showing that, as of 11th December 2020, over 130,000 veterans have tested positive for the virus, with over 5,000 passing away and 18,000 fighting the illness.
Another Article From Us: Multi-Million Silver Bullion Haul Recovered from the Ship Gairsoppa
The Veterans Administration has received supplies of the vaccine. It will start a roll-out program to inoculate all front-line health care staff and residents of VA care homes.