The US Navy's 5th Fleet announced that it has confiscated a shipment of AK-47 assault rifles and ammunition in the North Arabian Sea. The weapons were aboard an unmarked, stateless vessel that originated from Iran, which was subsequently sunk.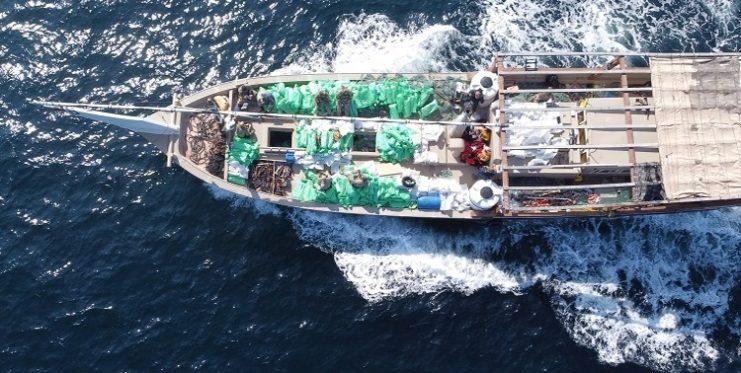 According to a release from the Navy, the USS Tempest (PC-2) and USS Typhoon (PC-5) noticed the fishing vessel in the Arabian Sea on December 20, 2021. While trying to verify its identity and origins, their crews conducted a search and discovered the cache of weapons.
The statement alleges the armaments were bound for Houthi rebels in Yemen, and that the vessel was taking a route typically used to traffic weapons. Under UN Security Council Resolutions and US sanctions, the transfer, sale, and supplying of weapons to the Houthis is prohibited.
The 1,000 AK-47 rifles and 226,000 rounds of ammunition were transferred to the guided-missile destroyer USS O'Kane (DDG-77), where they "await final disposition." The vessel itself was deemed "a hazard to navigation for commercial shipping," and the decision was made to sink it.
Its crew was made up of five individuals who identified themselves as Yemeni nationals, who will be repatriated to Yemen.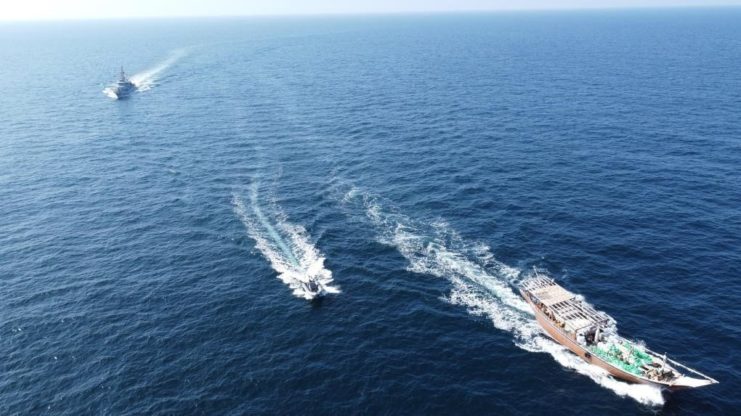 The US military's seizure of weapons bound for Yemen began in 2016, two years after the start of the civil war, and continues to this day. The small arms typically enter the country via poorly-controlled ports.
In its statement, the 5th Fleet said it has confiscated around 8,700 illicit weapons so far this year. Its patrol covers 2.5 million square miles and includes the Red Sea, the Gulf of Oman, parts of the Indian Ocean, and the Persian Gulf, as well as three choke points at the Suez Canal, Strait of Hormuz, and the Strait of Bab al Mandeb.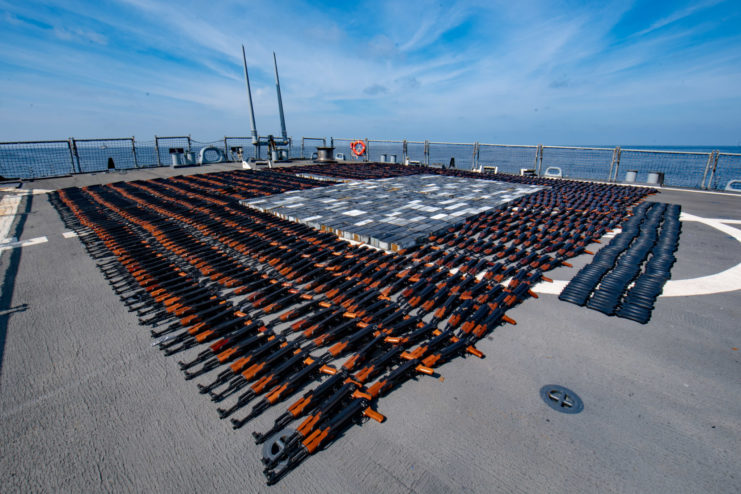 The war in Yemen began in 2014 when the Houthis seized the capital city of Sanaa and much of the country's north. In response, the United Arab Emirates and Saudi Arabia, among others, launched a bombing campaign in an attempt to oust the rebel forces.
Some 130,000 people have been killed during the course of the war, which has been dubbed the world's worst humanitarian disaster.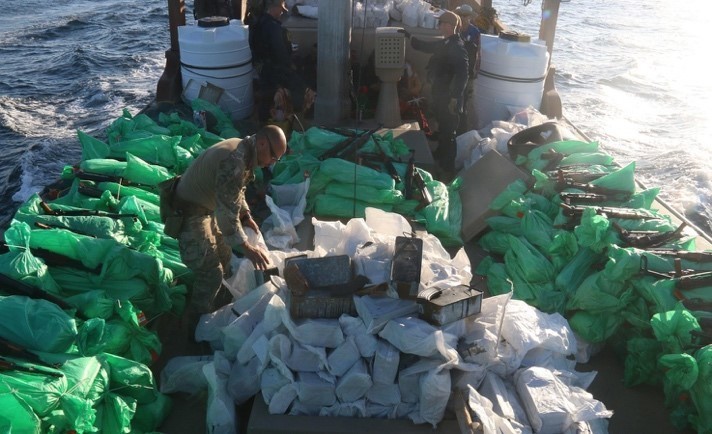 Iran's mission to the United Nations has yet to respond to the interception.