Update – 09/27/2023:
The State Department has announced that North Korea has released Travis King from its custody and that the US Army private is returning to the United States. The news was confirmed by North Korea's state-run media, Korean Central News Agency (KCNA), which reported that the country had decided "to expel" King and that the investigation into him "has been finished."
King was handed off from the North Koreans to Nicholas Burns, the US ambassador to China, in Dandong, after a Swedish convoy drove him across the Friendship Bridge between North Korea and China. According to reports, Sweden had heard that the former wanted to release King, with China playing a role in facilitating the transfer. The US made no concessions to North Korea during this process.
Following his release, King flew to Shenyang, China, before taking another flight to Osan Air Base in South Korea. This was followed by a third journey to the US.
King is slated to be taken to Brooke Army Medical Center in San Antonio, Texas upon his return to American soil, where he'll undergo post-isolation support activities (PISA). These are intended to help prisoners of war (POWs) and detainees reintegrate back into regular life. It also deals with any mental health issues, such as post-traumatic stress disorder (PTSD).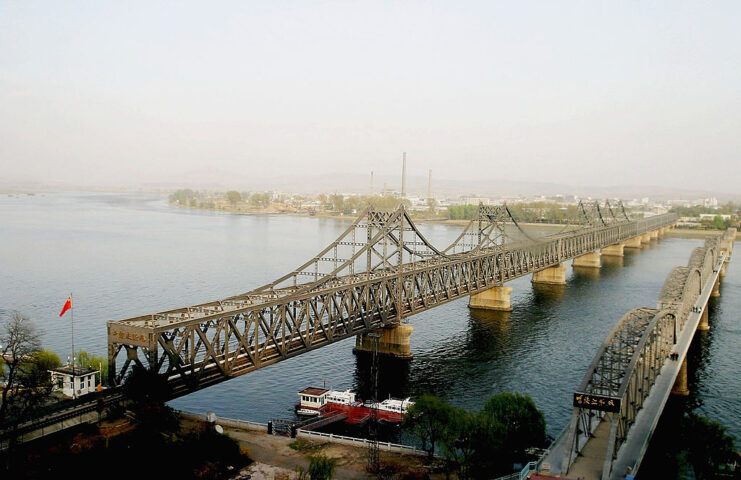 Writing in a statement, US National Security Adviser Jake Sullivan said:
"We appreciate the dedication of the interagency team that has worked tirelessly out of concern for Private King's wellbeing. In addition, we thank the government of Sweden for its diplomatic role serving as the protecting power for the United States in the DPRK and the government of the People's Republic of China for its assistance in facilitating the transit of Private King."
It's currently unknown if King will face disciplinary action by the US military upon his return. When pressed by the media if the private could face a possible court martial, an official said that the focus over the next few weeks is King's health and getting him back "on solid footing."
Update – 08/15/2023:
North Korea has spoken out for the first time regarding Pviate Second Class Travis King's alleged defection. A statement, which one expert told the Associated Press is "100% North Korean Propaganda," was shared via the country's state-run media, Korean Central News Agency (KCNA).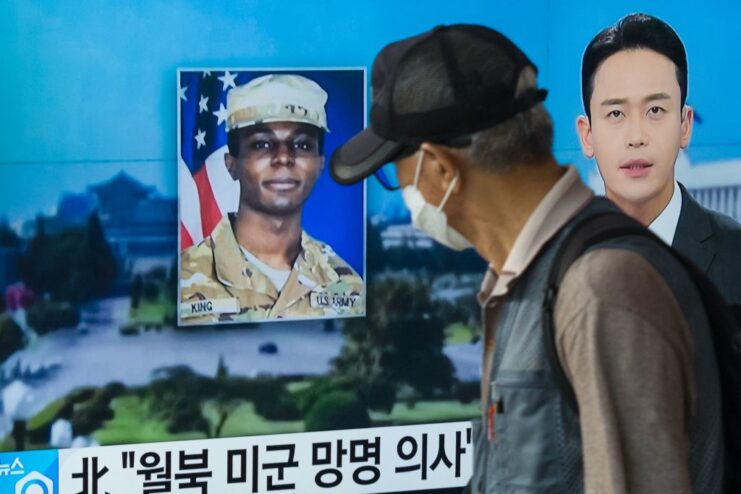 "During the investigation, Travis King confessed that he had decided to come to the DPRK as he harbored ill feeling against inhuman maltreatment and racial discrimination within the US Army," the BBC reports KCNA as saying. "He also expressed his willingness to seek refuge in the DPRK or a third country, saying that he was disillusioned at the unequal American society."
These claims have not been confirmed by officials with the Department of Defense, which has since reiterated that its top priority remains King's safe return.
Speaking with the media, Jonathan Franks, a spokesperson for King's family, said the soldier's mother is concerned for his safety. "Mrs. Gates is aware of today's 'report' from KCNA," he said. "DPRK authorities are responsible for Travis' well-being, and she continues to appeal to them to treat him humanely."
Original article:
A US Army soldier is making headlines worldwide after he crossed the border between North and South Korea. Private Second Class Travis King, 23, was slated to return to the United States when he crossed the Demilitarized Zone (DMZ) between the two countries, becoming the first American soldier to cross the border since 1982.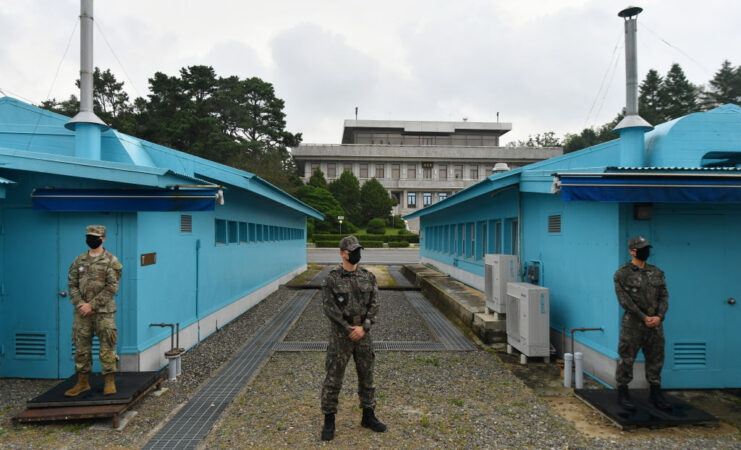 The United Nations Command (UNC), stationed in the border village of Panmunjom, in the Joint Security Area (JSA), was the first to raise the alarm over Travis King crossing into North Korea, writing in a statement:
"A U.S. National on a JSA orientation tour crossed, without authorization, the Military Demarcation Line into the Democratic People's Republic of Korea (DPRK). We believe he is currently in DPRK custody and are working with our KPA counterparts to resolve this incident."
According to reports, on July 18, 2023, King was escorted to Incheon Airport, just outside of Seoul, for his return to Fort Bliss, Texas to face military disciplinary action. After making it through security, he managed to ditch his escort and leave the airport terminal, after which he traveled to Panmunjom and joined a visitor's tour of the DMZ.
King was dressed in civilian clothes at the time. According to a now-deleted Facebook post from someone who was on the tour, he cried out before running between two nearby buildings and crossing into North Korea.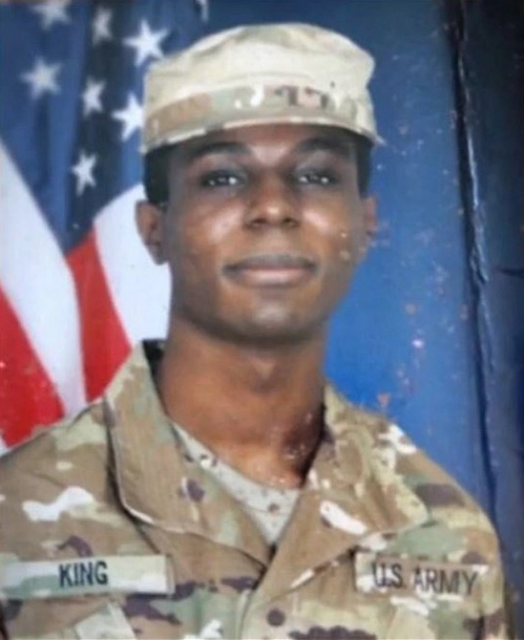 According to NPR, Travis King enlisted in the US Army in January 2021. He hasn't served any combat deployments. When sent to South Korea, the cavalry scout was initially assigned to 6th Squadron, 1st Cavalry Regiment, 1st Brigade Combat Team, 1st Armored Division, before being administratively attached to 1st Battalion, 12th Infantry Regiment, 2nd Brigade Combat Team, 4th Infantry Division.
While the US military has declined to comment on a recent two-month imprisonment in South Korea on assault charges, NBC News has reported King was involved in several run-ins with the law while stationed in the country. On September 25, 2022, he allegedly punched a Korean national at a Seoul night club. The victim in the case refused to press charges.
In February 2023, King was charged five million won on charges that included damaging public property after he kicked a police car numerous time, causing several hundreds dollars in damage. The cavalry scout reportedly refused to cooperate after he was apprehended, and was said to have shouted profanities about the Korean Army.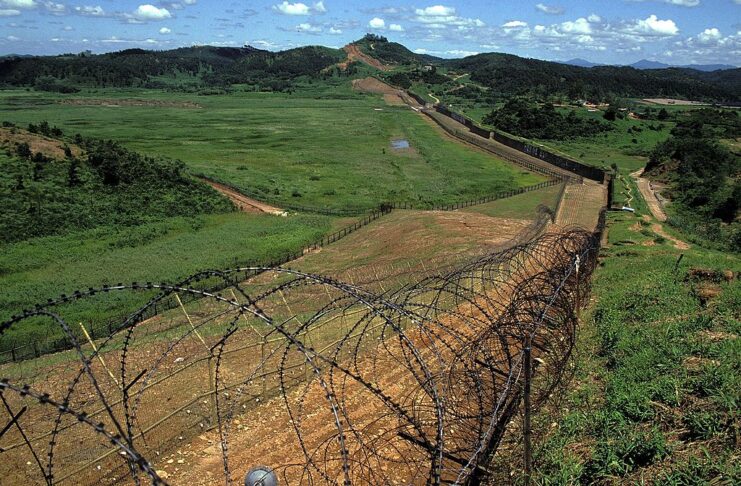 It's currently unknown if Travis King planned to defect to the North. However, Jacco Zwetsloot, a former tour operator in the region, told the BBC that there's "no way this person could escape from the airport one day and book on to one of these tours the next." Such excursions take three days to plan, and anyone joining a tour needs to submit their passport and other credentials.
Speaking a press conference on July 18, Defense Secretary Lloyd Austin told reporters that it's believed King's currently in North Korean custody, adding he "willfully and without authorization" crossed the border. Austin also said the Department of Defense is closely monitoring the situation.
ABC News approached King's mother, Claudine Gates, who said she was "shocked" by the news, explaining, "I can't see Travis doing anything like that."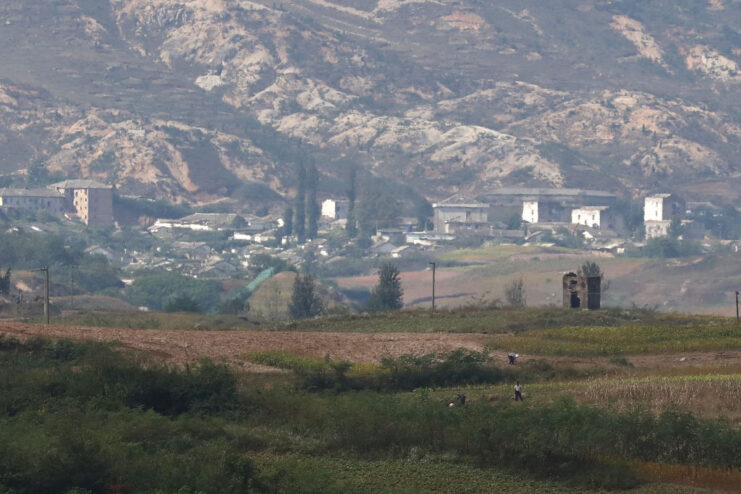 Travis King's crossing is likely to increase already-strained tensions between the US and North Korea. Already at odds, they've been even more so over the latter's continued missile launches and threats of nuclear violence. The US military's presence in the Indo-Pacific has also raised issues between the two nations.
While US military defections are rare, they aren't unheard of. Four soldiers defected during the Cold War, including then-Sgt. Charles Jenkins, who crossed the border in 1965 to avoid being sent to Vietnam. While there, he was imprisoned, tortured and forced to appear in propaganda videos. He was released in 2004.
More from us: American Fighting in Ukraine Who Claimed to Be Decorated Sergeant Lied About Extent of Military Service
The US Department of State has barred Americans from visiting North Korea since 2017, after Otto Warmbier was imprisoned for allegedly stealing a propaganda poster from his hotel room while on a visit the year prior. He was eventually returned to the US in a vegetative state after suffering a neurological injury, and died after his parents requested his feeding tube be removed.