Top Gun fans eagerly awaited the film's much-anticipated sequel. Its release was delayed by three years, and it earned a whopping $1.487 billion at the box office upon its premiere. While the movie has received positive reviews from fans and critics alike, there's one glaring mistake in Top Gun: Maverick that has people talking: the uniforms.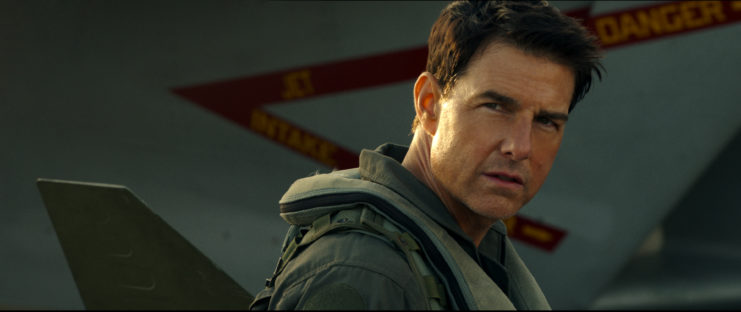 Much like its 1986 predecessor, Top Gun: Maverick was produced and filmed in cooperation with the US Navy. In 2021, The Drive gained access to the official agreement between the movie's producers and the Department of Defense, in which it was stipulated the Navy be given oversight to "assign a senior staff, post-command officer to review with public affairs the script's thematics and wave in key talking points relevant to the aviation community."
The actors were given access to film at Naval Base Colorado, Naval Air Station (NAS) Lemoore, NAS Fallon (home to the real-life TOPGUN School), NAS Whidbey Island, Naval Air Facility El Centro and Naval Air Weapons Station (NAWS) China Lake.
They were also allowed aboard Nimitz-class aircraft carriers, such as the USS Abraham Lincoln (CVN-72) and Theodore Roosevelt (CVN-71). Some of the film was shot inside Theodore Roosevelt's Combat Direction Center, which is the vessel's nerve center.
All this was done to ensure the film depicted naval aviators in a realistic way.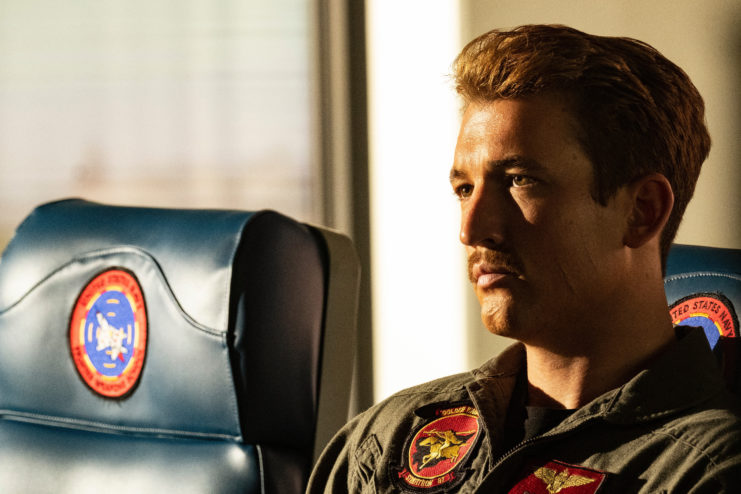 However, it would appear this cooperation didn't extend to the wardrobe department. Many Top Gun fans have taken to Twitter to point out mistakes they've noticed with the actors' naval uniforms – in particular, the way their decorations are displayed.
The most glaring issue relates to Val Kilmer's character, Tom "Iceman" Kazansky. Following the events of the first film, he was promoted to admiral and appears to be the Commander of the Pacific Fleet. In his official military portrait, he's seen wearing two Sea Service ribbons in different areas of his rack, as well as two Meritorious Service Medials next to each other.
While the decorations are in accordance with the Navy's wear "all or some" uniform guidelines, it would seem Kilmer's character is missing some, including the Humanitarian Service ribbon, the Meritorious Unit Commendation ribbon, the Navy Expedition ribbon and the Navy "E" ribbon.
This isn't necessarily a big deal, but is definitely an error, as it's likely Admiral Kazansky would be wearing all of his awards.
I know for a fact that the @USNavy was involved in helping to make @TopGunMovie – I have the #FOIA docs. I'm wondering why the military advisor and the wardrobe department are out of sync. These ribbons are out of order and make no sense for the characters. Ribbons tell a story. pic.twitter.com/OybMPLUJ0C

— James LaPorta (@JimLaPorta) March 29, 2022
Jon Hamm plays a vice admiral who goes by the callsign "Cyclone," and it appears he's had a rather interesting career, based on his medals and decorations. He has three stars on his Good Conduct Medal, meaning he served between 12 and 16 years as an enlisted sailor before being commissioned. As Task & Purpose points out, this suggests he was likely one prior to 1996, when the award required four years of service, as opposed to the three years needed today.
There's also the fact Cyclone doesn't appear to have received the honors typically awarded to senior officers, such as the Defense Superior Service Medal or the Legion of Merit. He does, however, have a Purple Heart, indicating he was injured while serving.
Just noticed something else here Hollywood. Somehow Adm Kazansky just up and decided to not wear the MUC, Battle E, Naval Expeditionary Medal, or Humanitarian Service Medal he earned as a JO, but did decide to wear two MSM and two SSD ribbons. Come on! Like no one would notice? pic.twitter.com/KInAxXOCSF

— Jerry Hendrix (@JerryHendrixII) March 29, 2022
A long-held myth in Hollywood and the US military is that it's illegal to accurately depict military uniforms. While this is technically true, there are some exceptions, especially when it comes to the big screen. Under the US criminal code, it's illegal to fraudulently impersonate a member of the military, with the exception of doing so for theatrical productions.
As the criminal code reads, "While portraying a member of the Army, Navy, Air Force, Marine Corps, or Space Force, an actor in a theatrical or motion-picture production may wear the uniform of that armed force if the portrayal does not tend to discredit that armed force."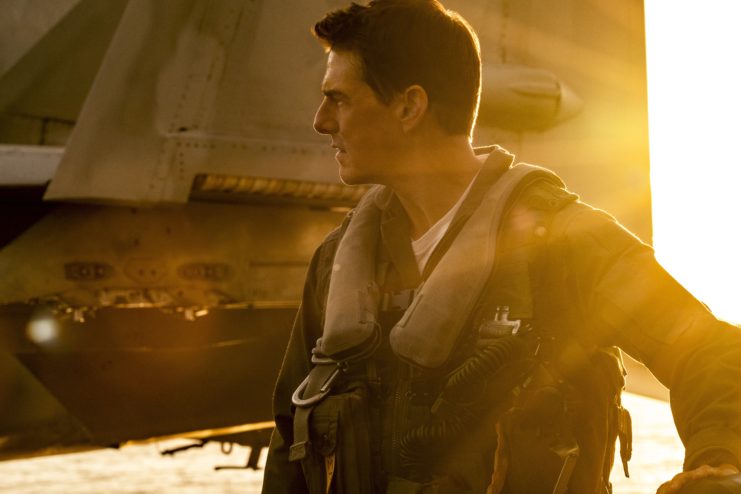 More from us: Popular Movies That Were Written By Military Veterans
While these may seem minor in the grand scheme of things, they're almost certain to be noticed by military buffs. We won't say if the mistakes take away from the credibility or enjoyment of Top Gun: Maverick, but they're definitely something fans are talking about.