Nearly 1,000 active sailors serving with the US Navy were recently treated to an advanced screening of the new Tom Cruise film Top Gun: Maverick, the long-awaited sequel to the 1986 original that launched the service's TOPGUN school into the public eye.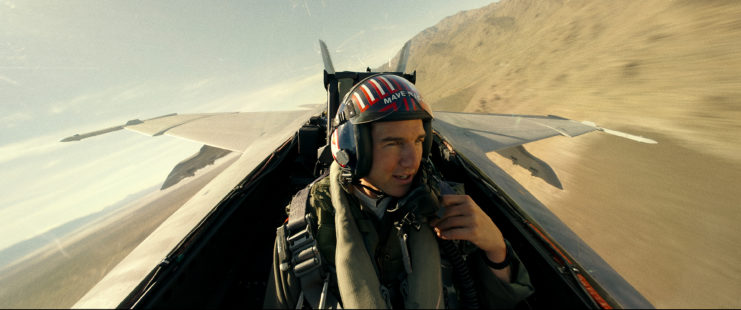 A total of 800 sailors at Naval Air Station (NAS) Oceana attended a screening of the film at the on-base movie theater on May 21, which was one of 31 screenings at bases across the country. Also present at the event were Vice Adm. Daniel Dwyer, Commander, US 2nd Fleet; Adm. Daryl Caudle, Commander, US Fleet Forces Command; and Rear Adm. John Meier, Commander, Naval Air Force Atlantic.
Prior to the screening, Adm. Caudle also flew his first-ever flight in an F/A-18F Super Hornet, which is part of Strike Fighter Squadron (VFA) 106's fleet. Speaking about the experience in a press release, he said:
"What an unbelievable thing our tactical aircraft are. To all the folks that do that; from the flight line team to make sure that plane is ready to go… What a teamwork effort that is! Just the entire enterprise that it takes to actually deliver combat air the way we do it, like no one else can do it. I could not be more proud as the Fleet Forces Commander to know that I'm in charge of such a thing that we're able to deliver. And this movie will give you a great glimpse of that."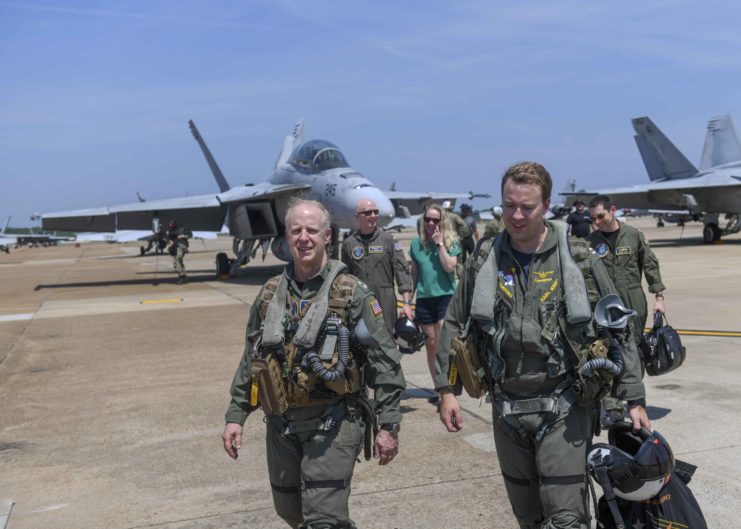 The Navy opened its TOPGUN school – then known as the Navy Fighter Weapons School – in 1969 as a way to better train naval aviators in their own aircraft and that of the enemy. The program was moved to Naval Air Station Fallon, Nevada in 1996, where it merged with the Naval Strike and Air Warfare Center – now known as the Naval Aviation Warfighting Development Center.
Today, the school is formally known as the Strike Fighter Tactics Instructor program.
Upon the release of the first Top Gun film, the service took advantage of its popularity to recruit cinema-goers who found the movie had peaked their interest in joining the Navy as a pilot. To accomplish this, they sent recruiters to screenings across the country.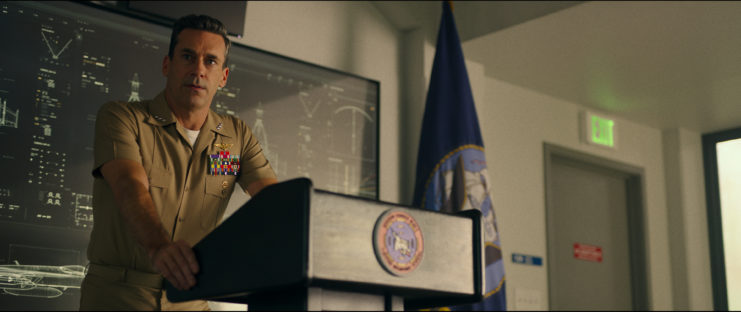 TOPGUN instructors and junior naval aviators flew in various scenes in Top Gun: Maverick. According to Adm. Caudle, the film is very impressive. "It really demonstrates naval combat power," he said. I thought the storyline was fantastic. What an honor and privilege to be able to see it early."
More from us: The Skipjack-Class Gave the US Navy An Edge in Underwater Combat
Top Gun: Maverick is scheduled to hit theaters nationwide on May 24, 2022.