The Tank Museum in Bovington, United Kingdom has announced one of the star attractions for its Tanks for the Memories: The Tank in Popular Culture exhibit. The World War I-era quarter-size model of a female Mark I tank, painted in camouflage by artist Percyval Tudor-Hart, was donated by Edward Montagu-Scott, 3rd Baron Montagu of Beaulieu.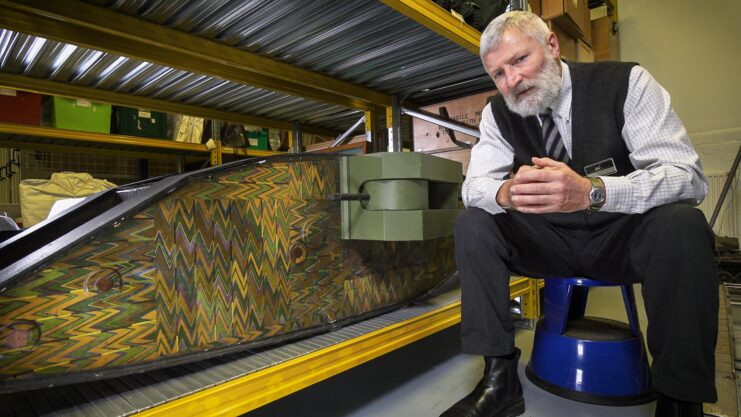 The Tank Museum's exhibit, which is slated to open on April 1, 2023, will feature a host of pop culture items and vehicles. Along with pieces from the museum's collection of Indiana Jones and War Horse (2011) pieces, the M4 Sherman Fury tank will also make an appearance.
Visitors will also have the opportunity to explore themed areas, with Exhibition Manager Sarah Lambert saying:
"We know many of our visitors first experience tanks through watching films, seeing them on the news, making models or playing with their favourite tank toy. This bold and bright exhibition celebrates the tank since its appearance in 1916 and the part The Tank Museum has played in numerous cultural creations."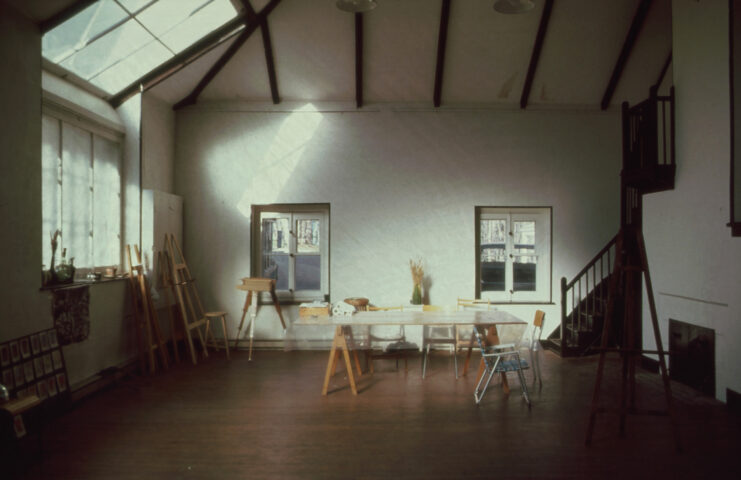 The star of the show is the camouflage-painted WWI-era female Mark I tank, which was painted by Percyval Tudor-Hart.
Tudor-Hart was born in Montreal, Quebec, Canada and later moved to Paris with the intention of studying medicine. While there, he pivoted to art and wound up attending the E'cole des Beaux-Arts. Following his graduation, he relocated to London, United Kingdom, where he opened his own art school.
At the outbreak of the First World War, Tudor-Hart shuttered the institution and offered up his services. He was subsequently approached by Lord Montagu, who set the artist up in a workshop on his Hampshire estate with a handful of former students to experiment with camouflage color schemes. With a particular focus on tanks, Tudor-Hart studied scientific camouflage, which works based on the refraction of light, reflection and absorption.
"The word camouflage wasn't in use in Britain before the First World War and the science, if not the idea, was new," explains curator David Willey in a press release. "Tudor-Hart was something of a visionary with many of his camouflage theories being looked at again in later years. He used zig-zag and herringbone patterns to deceive the eye."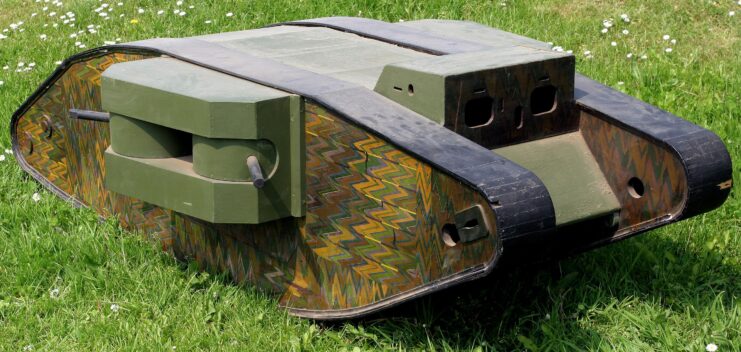 Unfortunately for Tudor-Hart, his tank camouflage designs were rejected by the British Army, Royal Navy and Royal Air Force (RAF). This was because "camouflage on tanks proved pointless on the Western Front because the mud was so abundant all tanks were covered in it, rendering any camouflage useless. Therefore, all tanks ended up being painted brown with no camouflage scheme."
Following the war, Tudor-Hart continued to sculpt, paint and teach. He eventually moved back to Quebec, where he passed away in 1954.
More from us: Wreck of Long-Lost USS Albacore (SS-218) Discovered Off the Coast of Japan
As aforementioned, Tanks for the Memories: The Tank in Popular Culture will open to the public on April 1. To commemorate the day, The Tank Museum is looking for two individuals to dress up as Sgt. Oddball from Kelly's Heroes (1970) and famed comic book character, Tank Girl.