South Korea has inked a deal with Poland that would see K2 Black Panthers and K9 Thunders delivered to the latter's military. Totalling $5.76 billion USD and involving Hyundai Rotem and Hanwha Defense, the contract comes amid rising tensions with Russia and the ongoing Russo-Ukrainian War.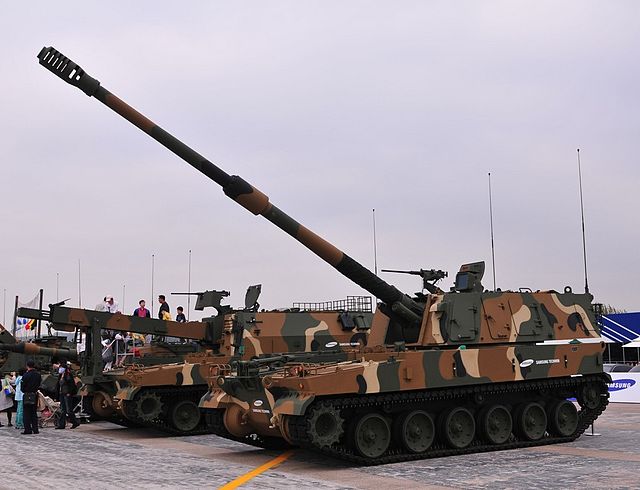 The contract between the two countries was signed in Poland on August 26, 2022 and is considered part of South Korea's largest-ever arms deal. According to the Defense Acquisition Program Administration (DAPA), Hyundai Rotem will send 182 K2 Black Panther tanks, while Hanwha Defense will deliver an unspecified number of K9 Thunder self-propelled howitzers.
The K2 Black Panther is a next-generation South Korean main battle tank (MBT) that's been in service since 2014. Developed as a replacement for the US-manufactured M48 Patton, it features a CN08 120 mm .55-caliber smoothbore gun, as well as a K6 heavy machine gun and a coaxial machine gun capable of firing the 7.62 x 51 mm NATO round.
Aside from the NATO round, the K2 is also capable of using tungsten armor-piercing fin-stabilized discarding sabot (APFSDS-T) rounds, High-Explosive Anti-Tank (HEAT) munition and the Korean Smart Top-Attack Munition. The latter is a fire-and-forget, top-attack anti-tank round capable of being effective within a range of two to eight kilometers.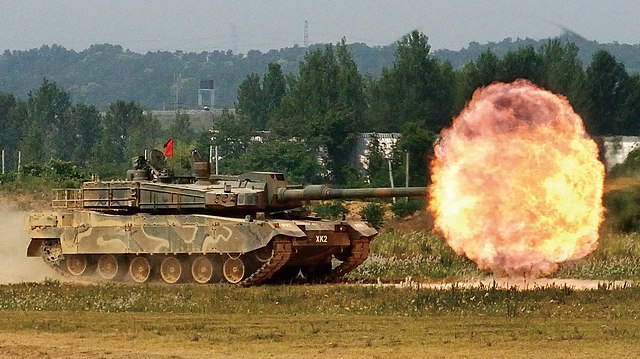 The K9 Thunder is a South Korean 155 mm self-propelled howitzer that's been in service since 1999. Capable of firing the CN98 155 mm .52-caliber artillery round, it has a maximum firing range of 40 kilometers for the original design and 54 kilometers for the updated K9A1 variant. A newer model, the K9A2, is currently behind evaluated.
What makes the K9 notable is the fact its armor can withstand hits from 14.5 mm armor piercing rounds, 155 mm High Explosive (HE) rounds and anti-personnel mines. The howitzers are typically operated in groups, which feature K10 automatic ammunition resupply vehicles.
It was also announced that a separate agreement with Korean Aerospace Industries Ltd. (KAI) could be signed within the next month, which would see 48 FA-50s shipped to Poland. The FA-50 is the light combat version of the T-50 Golden Eagle, which is South Korea's first supersonic aircraft and one of the few supersonic trainers operated worldwide.
The FA-50 features increased internal fuel capacity, as well as a longer radome, enhanced avionics and a tactical datalink. Outside of the Republic of Korea Air Force, it's also flown by the Iraqi and Philippine air forces.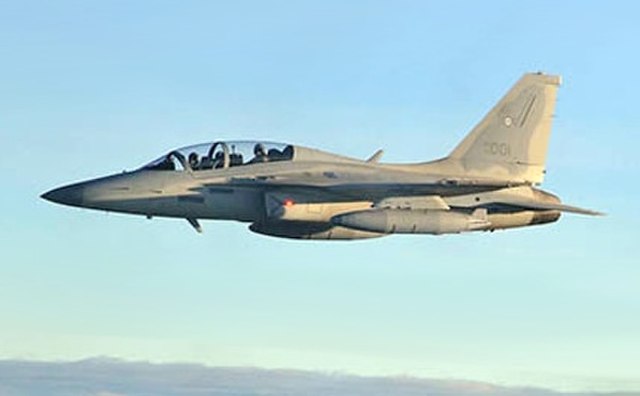 While the true value of the deal has yet to be revealed, South Korean news outlets are reporting it could be worth up to $15 billion USD. It comes at a time when Poland is having to contend with increasing threats from Russia. Since the beginning of the Russo-Ukrainian War, the country has vowed to increase military spending to three percent of its GDP. Plans are also in place to double the size of the Polish Armed Forces.
South Korean President Yoon Suk-yeol has promised to increase the country's security cooperation with nations that share similar values, while also boosting South Korea's defense industry amid ongoing threats from North Korea. This includes bringing back and scaling up joint military exercises with the United States.
Writing in a statement, the DAPA said, "As defence exports are extremely important in terms of sharing weapon systems, mutual logistics support and strengthening security alliances, this export deal is expected to contribute to our efforts to build solidarity with European countries and expand the boundaries of our security capabilities."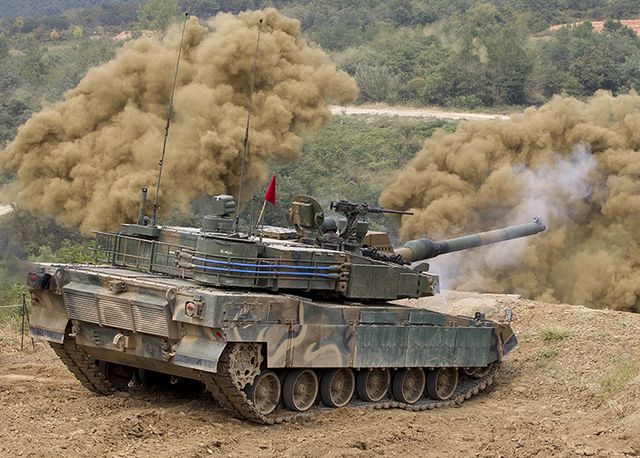 More from us: Poland, Eastern European Countries Demolishing Soviet-Era Memorials in Response to Russia's Invasion of Ukraine
Along with the deal with South Korea, Poland has also signed a contract with the US Army and General Dynamics Land Systems, which will see the delivery of 250 M1A2 SEPv3 Abrams tanks, beginning in January 2025.
Worth $1.148 billion USD, the deal will allow the Polish military access to advanced technologies and weapon systems.