Poland's government has announced it'll be installing German Patriot missiles along the country's border with Ukraine. Word of the agreement follows a dispute between Germany and Poland, which saw Polish Defence Minister Mariusz Błaszczak reject the former's offer and request the air defense systems be deployed to Ukraine.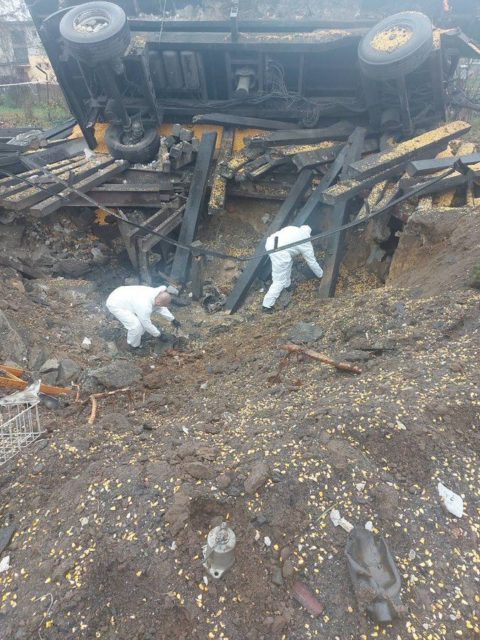 Germany offered Poland a number of Patriot missiles following the incident on November 15, 2022, when a rogue missile crashed into the Polish border town of Przewodów, killing two civilians. While it was initially believed to have originated in Russia, Polish and NATO officials later concluded it was a Soviet-era S-300 rocket launched by Ukraine. Investigators added that the strike was not intentional and, rather, an accident.
In response, Polish Defence Minister Mariusz Błaszczak requested the air defense systems be sent to Ukraine, where they would be of more use. The German government refused, with Defence Minister Christine Lambrecht saying that placing them in a non-NATO country required approval by all member nations.
Poland's rejection of the air defense systems was welcomed by Ukraine, whose government is desperate to protect its airspace from Russian attacks. The decision, however, caused strife between Poland and Germany, and within the country's government.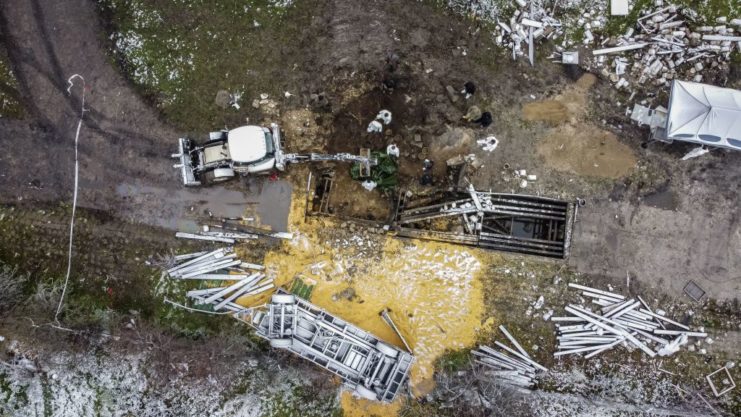 Since then, Błaszczak has accepted Germany's offer, tweeting, "After talking to the German Defence Ministry, I was disappointed to accept the decision to reject Ukraine's support. Deploying the Patriots to western Ukraine would increase the security of Poles and Ukrainians."
Polish President Andrzej Duda also thanked German President Frank-Walter Steinmeier, saying, "Thank you for the fact that these rockets will protect the Polish skies and Polish earth."
Germany has since sent a team of military experts to inspect a number of potential sites to install the Patriot missiles in Poland. Once a decision has been made regarding their positions, they will be staffed by German troops.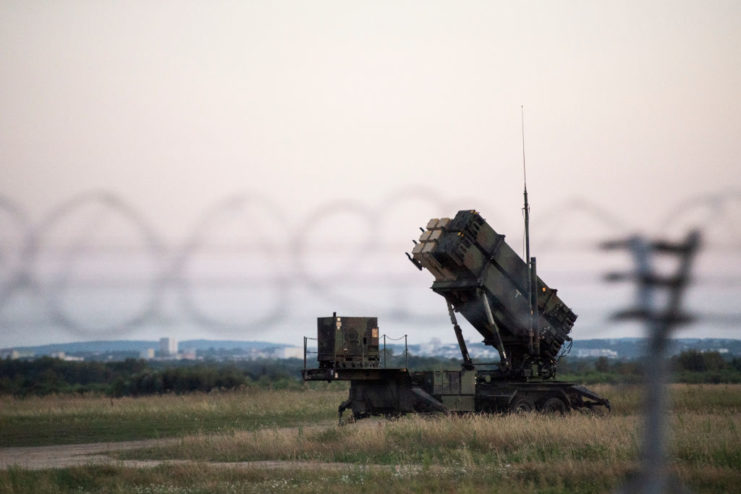 The MIM-104 Phased Array Tracking Radar to Intercept of Target (PATRIOT) is a surface-to-air missile (SAM) system built in the United States by Raytheon. It was conceived in the early 1960s and equipped by the US Army two decades later. It replaced two systems used by the service: the MIM-23 Hawk for tactical air defense and the Nike Hercules, which was a High to Medium Air Defense (HIMAD) system.
Requiring 90 servicemen to operate, the Patriot missile is a collection of radars, missile interceptors, and command-and-control units melded into one. Protecting against short-range ballistic missiles, aircraft, drones and cruise missiles, it can track up to 50 targets and engage five at one time by launching PAC-2 and PAC-3 interceptor missiles. These munitions can reach an altitude of over 1.25 miles, with a maximum range of 99 miles.
The Patriot missile air defense system first saw field use during Operation Desert Storm, when it was used to defend American and coalition groups from Scud missiles. Expected to remain in service until at least 2040, it was also deployed during the Iraq War and the ongoing Syrian Civil War.
Germany currently has 12 units, with two stationed in Slovakia, and 18 countries are either using or looking to acquire the system.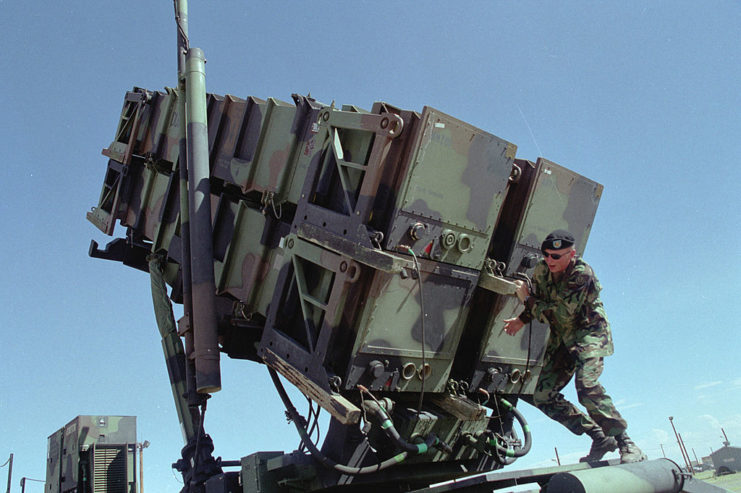 More from us: Two Russian Air Bases Were the Victims of Targeted Strikes By Ukrainian UAVs
Separately, the US is reportedly in the midst of finalizing plans to send Patriot missiles to Ukraine, this after Poland received a number of the air defense systems earlier this year.
While the Pentagon was initially hesitant to send them, given the complicated technology and difficulties with training Ukrainian crews, officials have since reconsidered following continued Russian attacks against civilian populations. First reported by CNN and POLITICO, an anonymous source revealed officials are currently awaiting Defense Secretary Lloyd Austin's signature, after which the agreement will be sent to President Joe Biden for approval.
Once the deal has been approved, the air defense systems are expected to be delivered to Ukraine rather quickly, after which training will be done at the US Army base in Grafenwöhr, Germany.