The National WWII Museum in New Orleans, Louisiana has announced the passing of Lawrence Brooks, the oldest World War II veteran in the US – and likely the oldest man in the country – at the age of 112.
I'm saddened to learn that Lawrence Brooks – who was the oldest surviving U.S. WWII veteran – has passed. I had the honor of speaking with him last year, and he was truly the best of America. I'm keeping his loved ones in my prayers. pic.twitter.com/HBNLTy8aHL

— President Biden (@POTUS) January 5, 2022
Brooks passed away at his Central City neighborhood home in New Orleans on January 5, 2022. Word of his death was later confirmed to the Army Times by his daughter, Vanessa, who said he'd been back and forth to the New Orleans VA Hospital in recent months.
Word of the WWII veteran's death was met with numerous tributes. President Joe Biden shared a video to Twitter, in which he can be seen speaking to Brooks on the telephone. The US Army also shared their regrets over his loss on Twitter, as did actor and advocate Gary Sinise.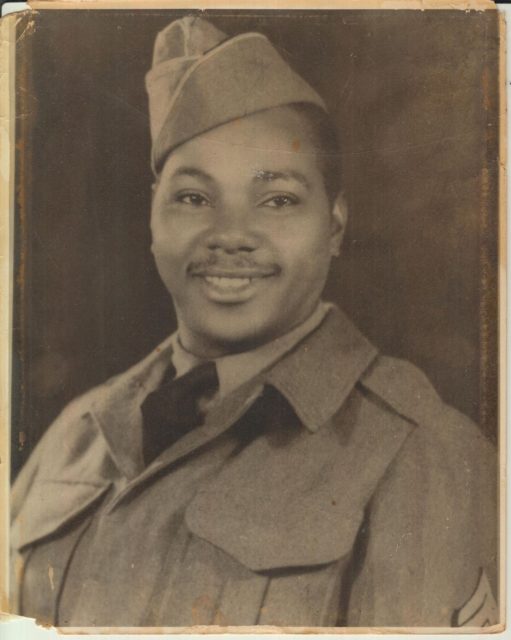 Lawrence Brooks was born on September 12, 1909 in Norwood, Louisiana. His family moved to the Mississippi Delta while he was an infant, where he grew up as one of 15 children. Given the remote location of the family's residence, he was homeschooled.
The US Army drafted Brooks in 1940, and after a year of mandatory service, he was discharged in 1941. He rejoined following the Japanese attack on Pearl Harbor, serving with the 91st Engineer Battalion in Australia, New Guinea and the Philippines. His unit was tasked with constructing infrastructure, but due to Jim Crow-era segregation, he was told to assist three White officers by cooking for them, driving them around and cleaning their clothes.
He frequently recounted the time he was a passenger aboard a C-47 aircraft flying between Australia and New Guinea. One of its engines failed, and after dumping cargo to conserve weight, he entered the cockpit and spoke to the pilot and co-pilot. As they were the only two on board with parachutes, he informed them that, if they jumped, he'd grab onto one of them.
Brooks was also no stranger to enemy fire, despite his unit not seeing combat. He once recounted when a soldier standing near him was killed by a Japanese sniper, during a time his unit was pinned down. He also said the Japanese would bomb Owen Island, where he was stationed, and that he quickly learned how to tell the difference in sound between Japanese, German and American aircraft.
Brooks was discharged in August 1945, having reached the rank of Private First Class.
We are saddened to hear about the passing of Pfc. Lawerence Brooks, today.

At 112 years old, he was our oldest surviving WWII Veteran in the country.

We are grateful for his service.🇺🇸 https://t.co/kAe0zFHjbf pic.twitter.com/921dPQKQWq

— U.S. Army (@USArmy) January 5, 2022
Following his military service, Brooks worked as a forklift operator in New Orleans. He remained proud of his service, but did say that, as he got older, he'd begun to have mixed feelings over his memories. "I had some good times, and I had some bad times," he said. "My mother and father always raised me to love people, and I don't care what kind of people they are."
He also once recounted that, while posted in Australia, he was treated better by White people than he was back home in the US.
In 2010, the National WWII Museum began hosting an annual birthday party for the WWII veteran. In 2020, this included a flyover of WWII-era aircraft over Brooks' house, with the museum's "Victory Belles" also putting on a performance.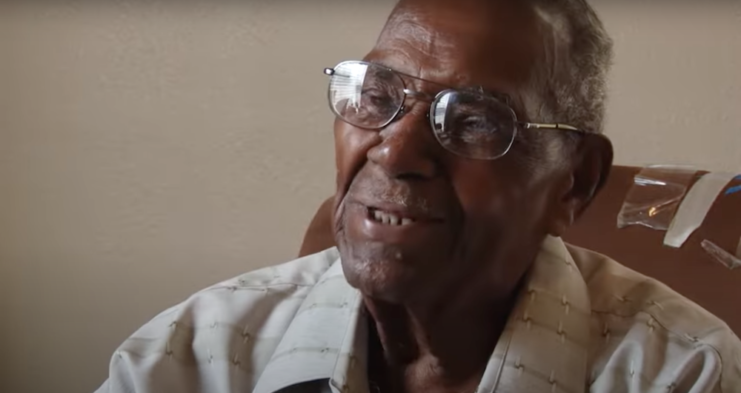 Brooks was known for his sense of humor and positivity. When asked for the secret behind his longevity, he often said, "Serving God and being nice to people."
"I don't have no hard feelings toward nobody," he elaborated during a 2014 interview with the museum. "I just want everything to be lovely, to come out right. I want people to have fun and enjoy themselves – be happy and not sad."
An American hero passed away this morning. Lawrence Brooks, the oldest living WWII vet at 112 years old.
Here we are at National WWII Museum in New Orleans when he was 106 years old. He certainly had an incredible long life.
God bless you sir. An honor to know you.
Rest In Peace pic.twitter.com/8mfbGuNmxG

— Gary Sinise (@GarySinise) January 5, 2022
More from us: US Army Veteran Who Survived Bataan Death March Dies Aged 104
Brooks is survived by his five children, 13 grandchildren and 32 great-grandchildren.