Top Gun: Maverick was the highest-grossing movie of 2022, and director Joseph Kosinski has since revealed some interesting tidbits about the filming process. Among the facts he shared in a recent interview with Deadline was that the US Navy wiped his camera after he accidentally captured footage of something he wasn't supposed to.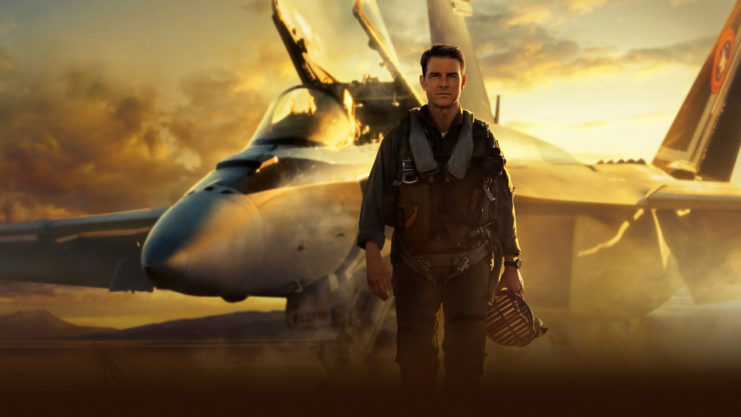 For those unaware, Top Gun: Maverick was partially-filmed aboard the USS Abraham Lincoln (CVN-72) and Theodore Roosevelt (CVN-71), meaning Joseph Kosinski and the rest of the crew witnessed firsthand the day-to-day life of those serving aboard an aircraft carrier.
The ability to film aboard the vessels was a dream come true for the director, who shared in his interview with Deadline that he's a long-time aviator and Navy fan. While the production and film crews had permission to be aboard the ships, they still had to be careful about what they captured on camera, which Kosinski learned one fateful day.
"I got to live that dream of being in the Navy for a couple years," he explained. "I got to go to places that civilians don't get to go. I got to see things that no civilian would get to see. I had my camera confiscated at one point. Wiped clean. I took some pictures and maybe captured something I wasn't supposed to capture, and my camera was quickly returned to me without any photos on it."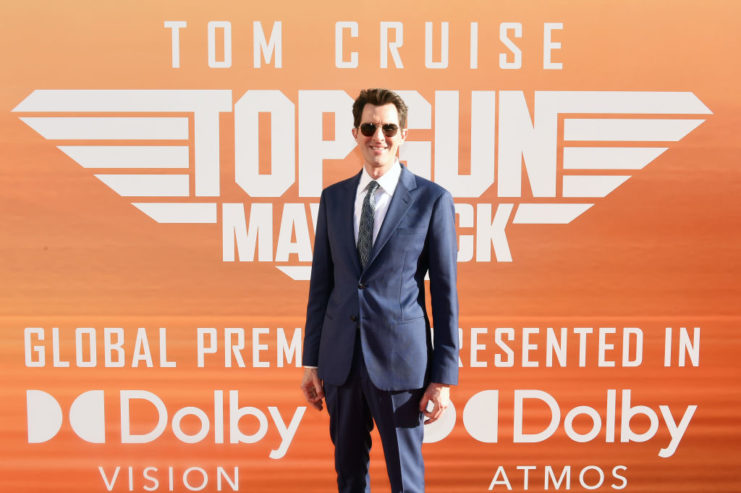 Joseph Kosinski also shared a number of other details about Top Gun: Maverick, including the fact that it was Val Kilmer's idea to make Iceman ill in the sequel to the 1986 film. He also revealed that it took some convincing to get Tom Cruise, who portrays the character of Capt. Pete "Maverick" Mitchell, involved in the project.
"I pitched the idea of this story being a reconciliation between him and Rooster set against this mission that would take Rooster into this very dangerous situation, that they'd end up together across enemy lines, having to resolve their differences and work together to get back home," he explained.
Lt. Bradley "Rooster" Bradshaw, portrayed by Miles Teller, is the son of Lt. Junior Grade Nick "Goose" Bradshaw, who perished in the original Top Gun film after his aircraft experienced issues during flight training.
"As soon as I pitched that idea, I could just see the wheels in Tom's head start to turn and all of a sudden, he had a very emotional reason, a hook back into this character, and a reason to come back," continued Kosinski.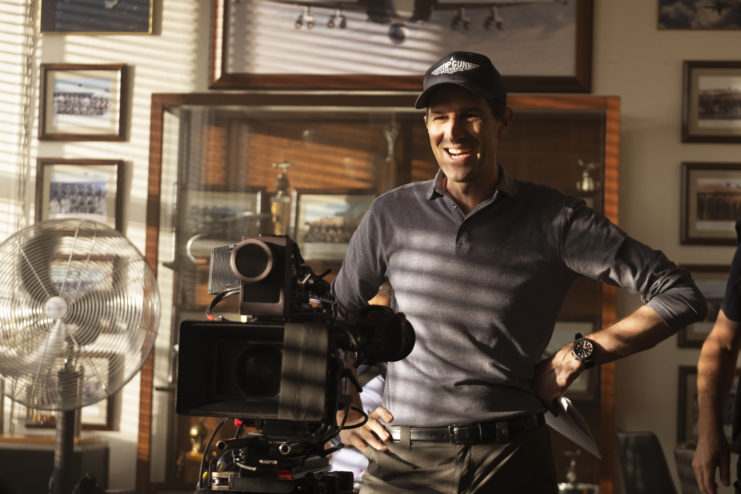 To close out the interview with Deadline, Kosinski shared why he thinks movies from the 1980s continue to have such a loyal following, saying, "Films from the '80s are ones that people keep going back to because of that strong story foundation. Top Gun is one of those movies I remember seeing in the theater, along with Raiders of the Lost Ark and Back to the Future.
"I think that era was story-driven – certainly, there were visual effects, but not at the level you have now – because the story had to carry the film and the visual effects could add a little special sauce on top," he concluded.
More from us: Tom Cruise Thanks Fans for Watching 'Top Gun: Maverick' By Jumping Out of Plane
As aforementioned, Top Gun: Maverick was the highest-grossing film of 2022, bringing in a whopping $1.488 billion worldwide at the box office. It's also been the recipient of a number of honors, including being named the Best Film of 2022 by the National Board of Review (NBR) of Motion Pictures.