Tom Cruise has thanked audiences for making Top Gun: Maverick the highest-grossing film of 2022 in a way only the 60-year-old could: jumping out of a plane. The star recorded the clip while filming the next two instalments of the Mission: Impossible franchise, Mission: Impossible – Dead Reckoning, Parts One and Two.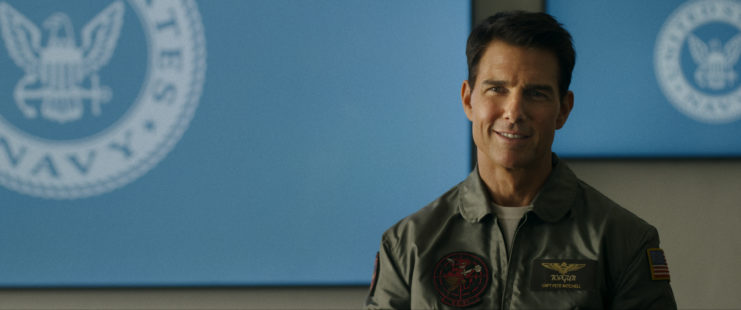 In the clip, which was uploaded to Paramount Pictures' YouTube channel, Cruise is seen flying over South Africa with Mission: Impossible – Dead Reckoning director Christopher McQuarrie. Sitting on the edge of the plane, he says, "I didn't want the year to end without thanking you all for coming out to the theater, and to thank you for supporting Top Gun: Maverick."
He adds, "As always, thank you for allowing us to entertain you. It truly is the honor of a lifetime," before wishing everyone a "very safe and happy holiday."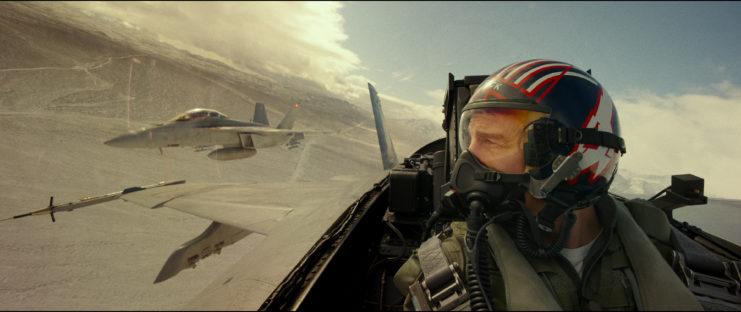 Debuting in North America during the Memorial Day long-weekend, Top Gun: Maverick quickly became one of Tom Cruise's most successful movies. It earned over $126.7 million domestically during its opening, and has since brought in over $1.488 billion worldwide, making it Cruise's first billion-dollar film.
The movie takes place decades after the original, with Cruise's character, Capt. Pete "Maverick" Mitchell, tasked with training a new batch of TOPGUN school graduates for a particularly dangerous mission. Among them is Lt. Bradley "Rooster" Bradshaw, the son of Mitchell's late best friend, Lt. Junior Grade Nick "Goose" Bradshaw.
Arguably the most anticipated release of 2022, Top Gun: Maverick has received a number of honors. Along with being named the Best Film of the Year by the National Board of Review (NBR) of Motion Pictures, it's also received quite a few nominations for the upcoming awards season, including two at next year's Golden Globes ceremony.
More from us: The Story of the Original US Navy I-Bar Featured in 'Top Gun: Maverick'
Those wishing to stream Top Gun: Maverick and watch Tom Cruise reprise his role as Pete "Maverick" Mitchell can do so starting on December 22, 2022, when the film is added to Paramount+.