The US Marine Corps has announced it will be deactivating its famed 2nd Battalion, 3rd Marine Regiment – better known as the Island Warriors battalion – on January 21, 2022, putting an end to a storied career that's spanned the largest conflicts in history.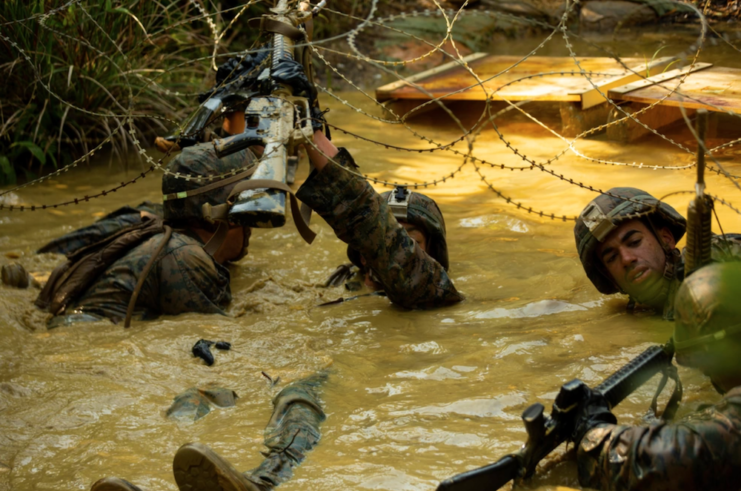 Word of the battalion's deactivation was announced via a memo sent to all members of the Island Warriors on January 14, 2022, which was uploaded to Instagram a few days later. In the memo, Lieutenant General James Bierman, commander of the III Marine Expeditionary Force, spoke about his feelings regarding the deactivation and noted the battalion's storied history, which includes fighting in World War II, the Vietnam War, the Gulf War, and the wars in Iraq and Afghanistan.
The deactivation of the 1,000-person strong battalion is part of Force Design 2030, which will see the 3rd Marine Regiment reorganized as the 3rd Marine Littoral Regiment. The new regiment will partner with the Navy to fight in the Pacific, similar to its actions in the Pacific Theater during WWII.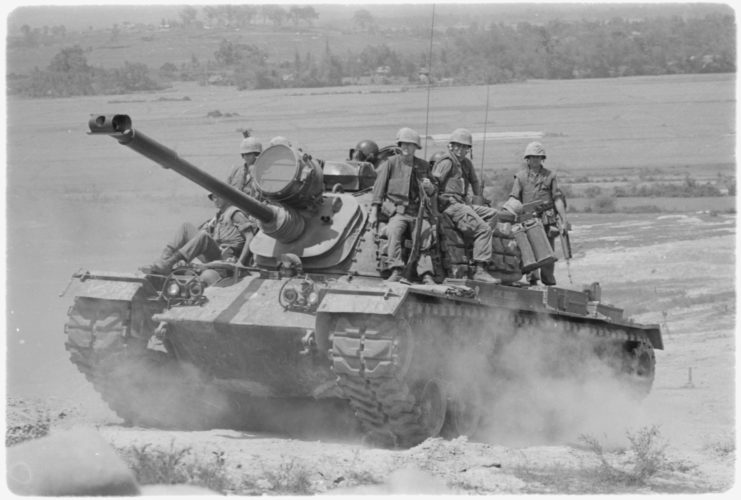 The 2nd Battalion, 3rd Marines were activated in May 1942, just a few months after the Japanese attack on Pearl Harbor. Its members were sent to fight in the Pacific and were involved in a number of notable battles, including those in the Solomon Islands, Guam and on Iwo Jima. One serviceman in particular, Private First Class Leonard Mason, was posthumously awarded the Medal of Honor for his actions during the Battle of Guam.
The battalion was deactivated in 1945, and after a six-month hiatus participated in a decade of non-combat deployments. It was then sent to Vietnam from 1965 to 1969, where it operated out of Cam Lộ, Camp Carroll, DaNang, Dong Ha, Quảng Trị and Khe Sanh. The Island Warriors took part in some of the most difficult fighting of the war during the spring of 1967, and three members were posthumously awarded Medals of Honor for their efforts in separate incidents.
In 1991, the battalion was deployed to Saudi Arabia to participate in operations Desert Shield and Desert Storm, following the Iraqi invasion of Kuwait. Its members then went on to serve in Afghanistan and Iraq, with a final combat deployment to Nawa District, Afghanistan from November 2010 to June 2011.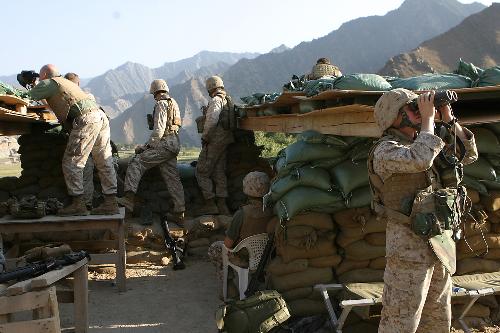 The 2nd Battalion, 3rd Marine Regiment will be deactivated during a ceremony at its home base of Marine Corps Base Hawaii.
In his memo, Lt. Gen. Bierman spoke about his "strong bond" with all the members of the battalion, due to its actions in Iraq, and acknowledged how it "defined the experience of being a Marine," writing, "All of us are first and foremost United States Marines, but it is still hard to say goodbye to a unit that has so completely defined the experience of being a Marine. Take solace in the fact that the proud and positive memories and the strong relationships will endure."
He added that this likely isn't the end of the Island Warriors' story:
"The battalion was first deactivated in 1945, only to return to duty a short six years later for over seven decades of honorable and faithful service. If at some time in the future the Corps and Nation again call, the proud colors and streamers of 2/3 will once again be uncased."