There is a widespread belief in North America that dogs are "man's best friend," but if you had asked the men who rode the equines described below, you would likely have gotten a sharply different response.
Since horses were first broken for riding hundreds of years ago, men have cherished them as workers in fields and comrades on battlefields. Occasionally, they became almost as responsible for victory as the famous men who rode upon them.
Bucephalus
Alexander the Great is thought to have owned Bucephalus from the time he was a boy of about 13 years old. His father challenged him, saying he would not be able to domesticate the animal, but Alexander did, and got to keep him.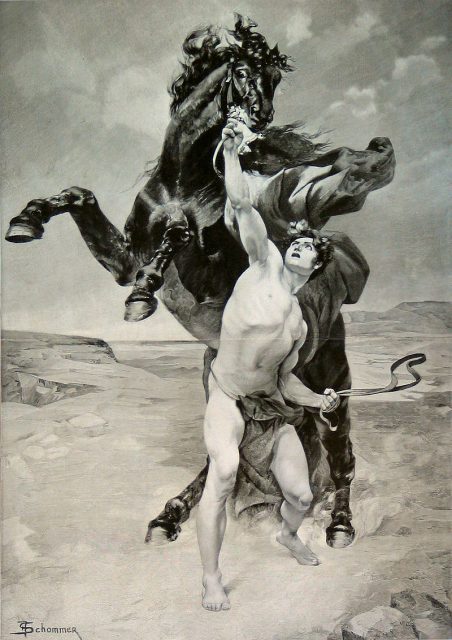 Bucephalus, it was said, was enormous, and had one eye that was blue. He later went into several battles with Alexander, and is believed to have sustained him through many conflicts. In fact, historians believe that it was Alexander's decision to take his horse into battle that created a preference among soldiers for fighting with their steeds.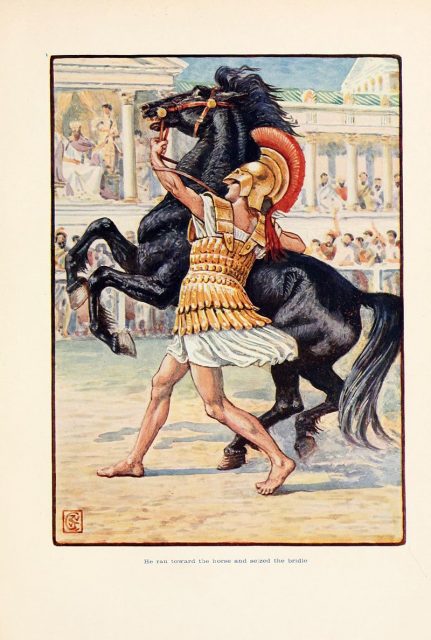 When Bucephalus died at the Battle of Hydaspes, Alexander saw to it that the city Bucephala was named after him in 326 BC.
Like many animals in our own day and age, Bucephalus became something of a trendsetter in the popular culture of his time. It became fashionable for military men to have horses not just for battle, but as part of the household.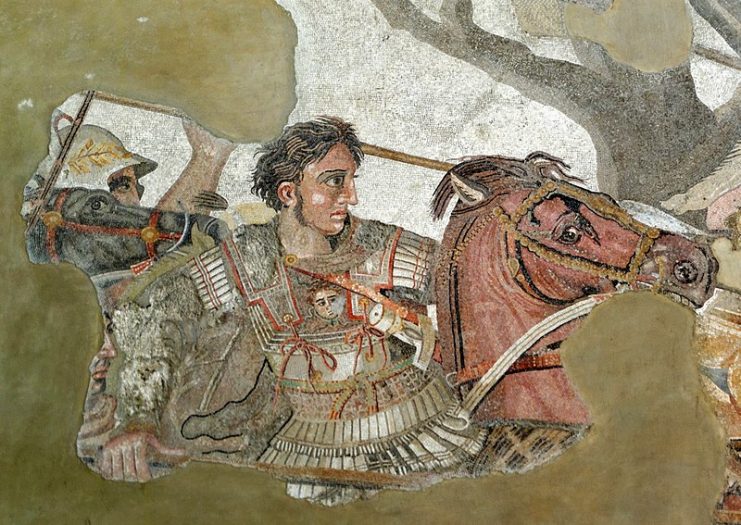 Marengo
Not all horses belonging to military men were the size of Bucephalus–some were actually rather small. Marengo belonged to Napoleon Bonaparte, famously short himself. Perhaps it's not surprising then that he would choose a horse that was only 4 feet 9 inches high.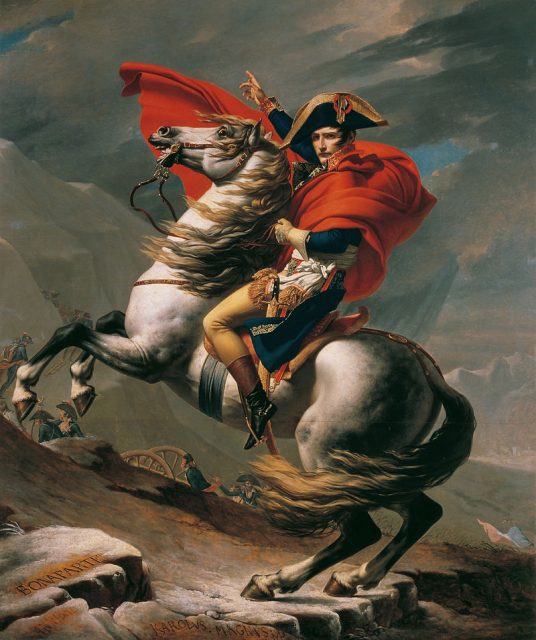 Marengo was an Arabian who bore the emperor on his back in many conflicts. Napoleon loved horses, and had 52 of them at one point, but Marengo was the one he prized most. Unfortunately for Napoleon, Marengo was the one he was riding at Waterloo, so Marengo was captured and sold to a British officer.
Marengo lived to be 38 years old, an astounding age for a horse. His skeleton is still on display at the British Army Museum in Chelsea, Great Britain.
Copenhagen
Napoleon's fiercest opponent was the Duke of Wellington, who owned a horse every bit as famous as Marengo.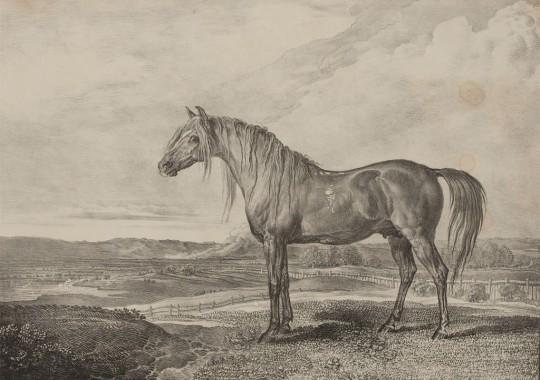 Copenhagen was named for the Battle of Copenhagen, and was a mix of thoroughbred and Arabian stock. He began his life as a race horse, but after the Duke acquired him from Sir Charles Vane, he fought in many battles, including Waterloo.
When his time of fighting was finally over, Copenhagen "retired" to a life of luxury on the Duke's country estate. When Copenhagen passed away, the Duke saw to it that he was buried with full military honors.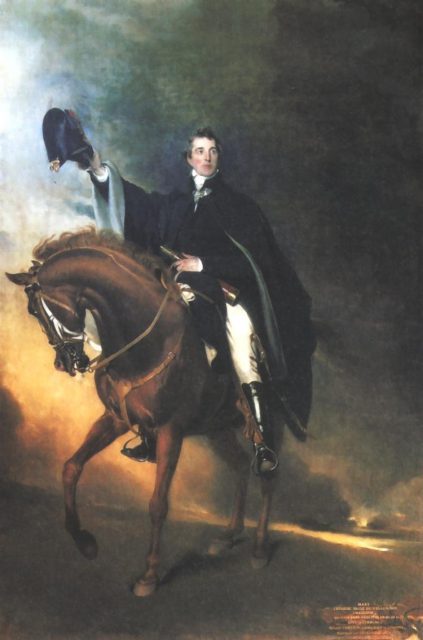 Palomo
Another glorious war horse of the 19th century was Palomo. He belonged to Simon Bolivar, the renowned military man of Venezuela. Palomo was given to Bolivar in approximately 1819, and they fought many battles together, including the Battle of Boyaca and the Battle of Junin.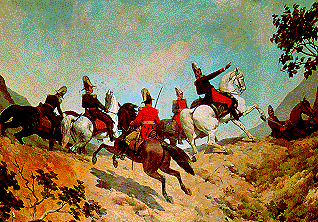 Legend has it that Palomo died while on a tortuous march with one of Bolivar's soldiers. He is buried near a chapel, and his horseshoes are on display at the Museum of Mulalo in Ecuador.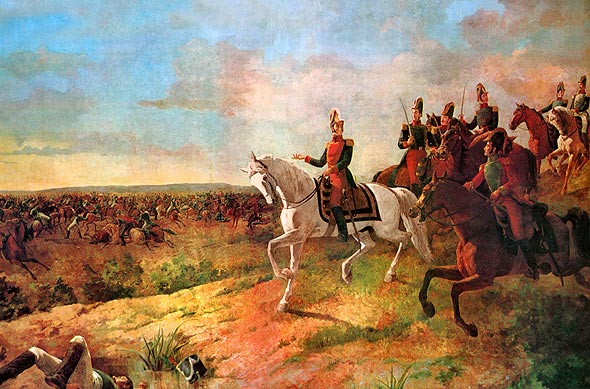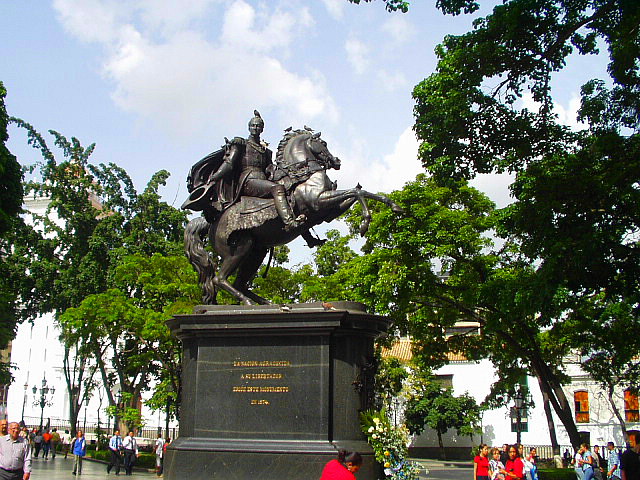 Traveller
American military men also have a tradition of taking horses into battle. General Robert E. Lee, hero of the American South, rode a famous horse he named Traveller when he bought it in 1862. Lee rode on horseback through many of the U.S. Civil War's worst battles, and referred to Traveller as being "Confederate grey" in color.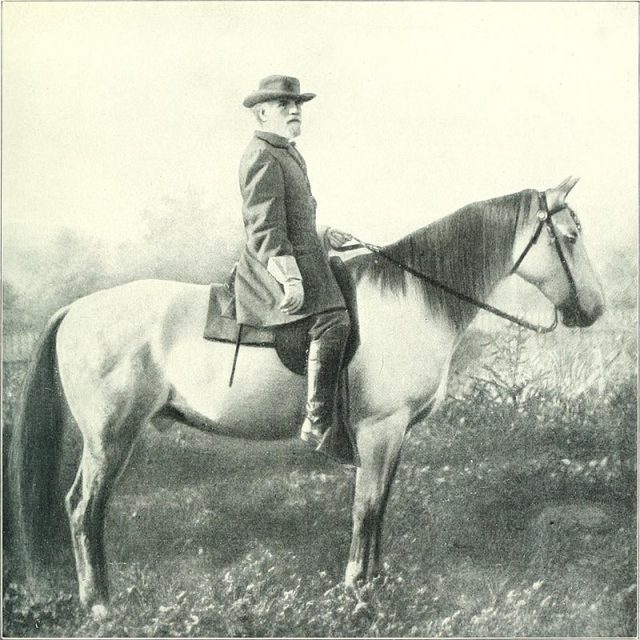 When Lee died in 1870, Traveller followed behind his coffin during the funeral procession. Less than one year later, Traveller had to be put down after he stepped on a rusty nail and contracted tetanus.
These animals are just a few examples of horses men rode into battle, trusting them to help defeat the enemy, help them ride into glory – trusted them with their very lives, really.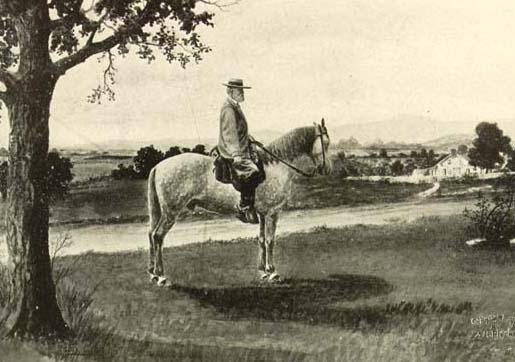 Their horses symbolized strength, power, and perhaps a bit of luck to the soldiers who treated them as much more than a ride. Rather, they were treated as "man's best friend."