"Danger Close" is an important and timely film because the facts of this battle are so remarkable, and ANZAC participation in the Vietnam War is either largely unknown internationally or mostly forgotten.
A surprising fact is it's been more than 30 years since Australia's last epic ANZAC films; "Gallipoli" in 1981 and "The Lighthorsemen" in 1987. And almost all major Australian war films have all been about World War I.
The Battle of Long Tan is a specific but also an eternal story, of dogged persistence, unyielding valor, and an underdog prevailing against what looked like certain defeat.
This battle saw 108 young and largely inexperienced ANZACs fight 2,500 battle-hardened soldiers, echoing the march of 300 Spartans against a mighty, populous enemy. "It's vital that we continually remind ourselves that this kind of union, these bonds between individuals who will not accept defeat, is what makes us survive," asserts Kriv Stenders.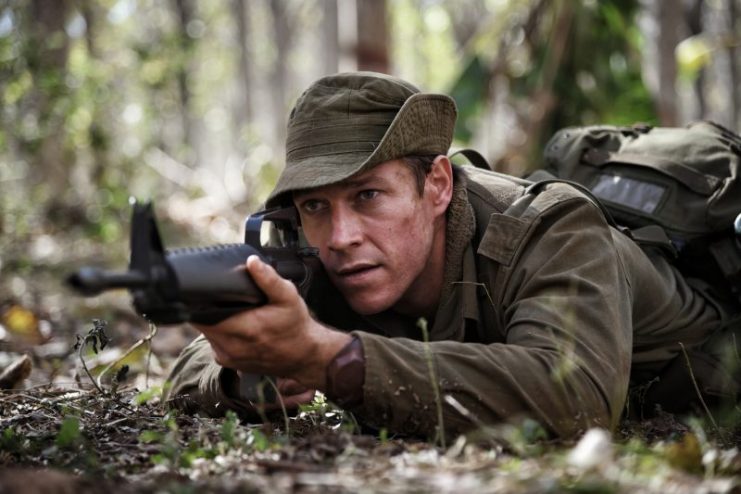 "The soldiers that went to Vietnam were never really understood," he continues. "They were spat on, they were called mercenaries.
They weren't even allowed in RSL clubs. When you realize what these guys did, not only in the Battle of Long Tan but what their service was throughout the entire Vietnam war, and look at the way they were treated, enough time has passed for us to realize that this battle that was fought for four hours on that afternoon in August 1966 has haunted these men for over 50 years and has left many scars.
This film exposes the horror of it all and it shows the audience what these men went through and what they have had to hold onto, mostly silently, for more than 50 years."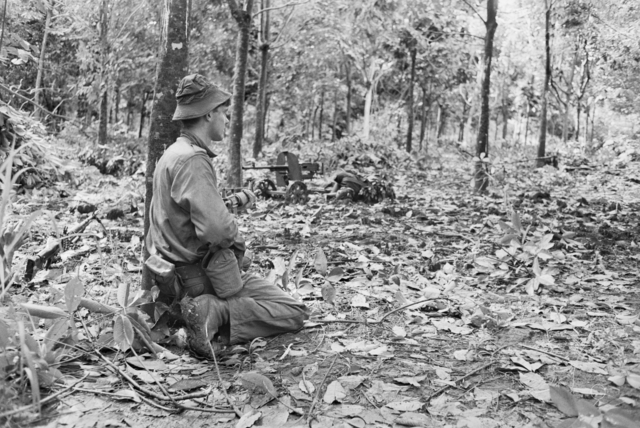 Synopsis
August 18, 1966. Late Afternoon. South Vietnam. For three and a half hours, in the pouring rain, amid the mud and shattered trees of a rubber plantation called Long Tan, Major Harry Smith and his dispersed company of 108 young and mostly inexperienced Australian and New Zealand soldiers are fighting for their lives.
They're holding off an overwhelming enemy force of 2,500 battle-hardened Viet Cong and North Vietnamese soldiers.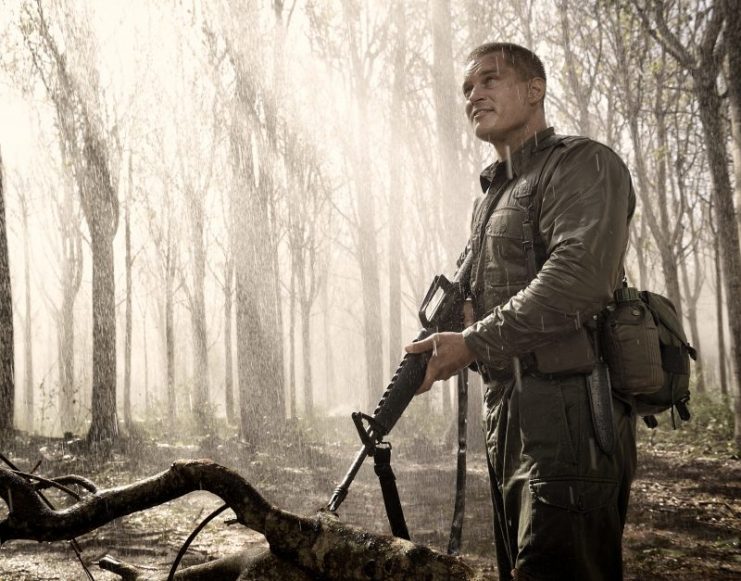 With their ammunition running out, their casualties mounting, and the enemy massing for a final assault, each man begins to search for the strength to triumph over an uncertain future with honor, decency and courage. 18 Australians and at least 250 enemy were killed, with some estimations being over 500.
The Battle of Long Tan is one of the most savage and decisive engagements in Australian military history, earning both the United States and South Vietnamese Presidential Unit Citations for gallantry along with many individual awards.
"Danger Close: The Battle of Long Tan" is a nail biting and dramatic exploration of war illustrating heroism, tragedy and the sacrifice of battle.
Based on the true story of The Battle of Long Tan which took place in South Vietnam on 18 August 1966, Danger Close: The Battle of Long Tan is directed by Kriv Stenders (Red Dog) from a screenplay by Stuart Beattie (Collateral, Australia, Pirates Of The Caribbean)
Danger Close Official Website
Casting and Characters
Major Harry Smith – Portrayed By Travis Fimmel (Vikings, Warcraft: The Beginning)
Sergeant "Bob" Buick – Portrayed By Luke Bracey (Hacksaw Ridge, Point Break)
Warrant Officer Class 2 "Jack" Kirby – Portrayed By Alexander England (Alien: Covenant, Gods Of Egypt)
Private Paul Large – Portrayed By Daniel Webber (The Dirt)
Brigadier David Jackson – Portrayed By Richard Roxburgh (Moulin Rouge, Van Helsing)
Lieutenant Colonel Colin Townsend – Portrayed By Anthony Hayes (War Machine, Animal Kingdom)
Captain "Morrie" Stanley – Portrayed By Aaron Glenane (Snowpiercer, Picnic At Hanging Rock)
Second Lieutenant "Dave" Sabben – Portrayed By Sam Parsonson
Bombadier Ray Ngatai – Portrayed By Uli Latukefu
Gunner Murray Watene – Portrayed By Richard Te Are
Gunner Ken Deacon – Portrayed By Ben Esler
Private Noel Grimes – Portrayed By Nicholas Hamilton (It:I, The Dark Tower)
Corporal "Phil" 'Doc' Dobson – Portrayed By Sam Cotton
Lance Corporal "Willy" Walker – Portrayed By Jay Kiriona
Private "Bill" 'Yank' Akell – Portrayed By Toby Blome
Corporal "Buddy" Lea – Portrayed By Lasarus Ratuere
Little Pattie – Portrayed By Emmy Dougall
Credits
Screen Queensland
Screen Australia
Saboteur Media
Presents
In Association With
Red Dune Films
And Deeper Water Films