As the fighting continues to wage on in Ukraine as part of the Russo-Ukrainian War, several World War II-era relics have been unearthed. Not only were the skulls of German soldiers discovered following the Kakhovka Dam collapse in June 2023, eight Hawker Hurricanes have been found buried in Ukraine – in a dense forest, at that!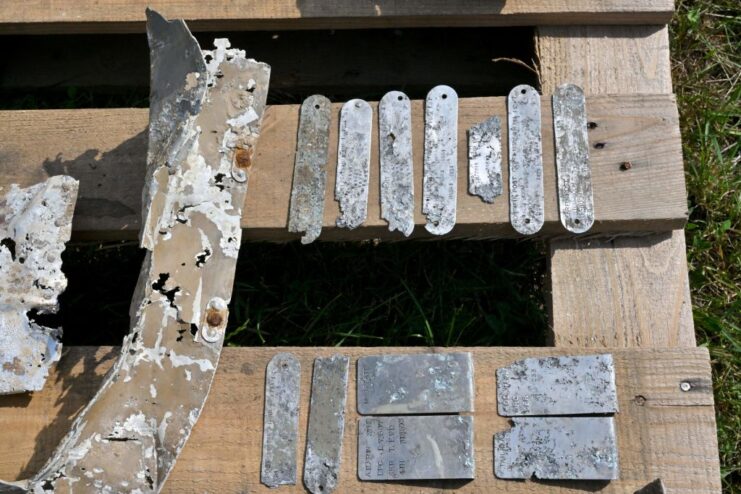 The discovery of the Hawker Hurricanes in Ukraine comes following reports of unexploded Second World War-era bombs in a forest near Kyiv. While examining the area, metal detectorists came across the rusty remains of the eight fighters, buried under the forest floor.
During the conflict, the United Kingdom sent over 3,000 of the aircraft to the Soviet Union, which then included Ukraine, as part of America's Lend-Lease Act. The aim was to aid the USSR in its defense against the ongoing German invasion.
The Act stipulated that any donated aircraft that remained intact following the war must be paid for. Not wanting to be charged, several nations – including the Soviet Union – dismantled and hide their loaned fighters and bombers, to make it appear as though they'd gone missing or were destroyed in combat.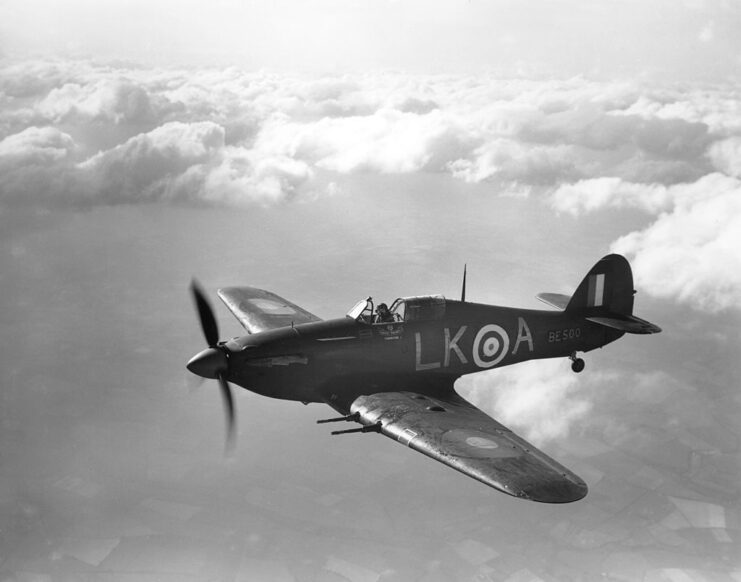 The Hawker Hurricane was a single-seat monoplane fighter that entered service with the British Royal Air Force (RAF) in 1937. While the aircraft saw action throughout WWII, including during the Battle of France and Operation Dynamo, it's best known for taking out the most Luftwaffe aircraft during the Battle of Britain – a whopping 60 percent!
Outside of the Battle of Britain, the Hawker Hurricane also targeted enemy aircraft as a night fighter, alongside American Douglas A-20 Havocs. Upon being sent to the USSR, it played an important role in air defense, as well as convoy protection.
Today, only 14 have been restored to flying condition.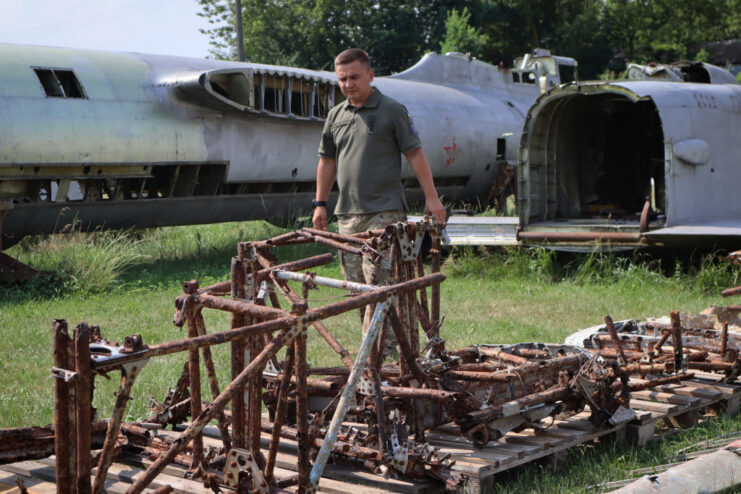 It's theorized the eight Hawker Hurricanes discovered in Ukraine were purposely broken down and buried in the Soviet Union's attempt to not have to pay for them. They were allegedly stripped of their radios, instruments and machine guns, before tractors dragged them from a nearby airfield to a shallow ravine, where they were dropped. Bulldozers then covered them in dirt.
While their history was known for decades, it wasn't until recently that their location was identified.
"This plane is a very rare find in Ukraine," Oleks Shtan, a former civilian airline pilot involved in the excavation, said in a press release by Kyiv's Oleg Antonov State Aviation Museum. "This is very important for the history of our and world aviation, because no Lend-Lease planes have been found here before."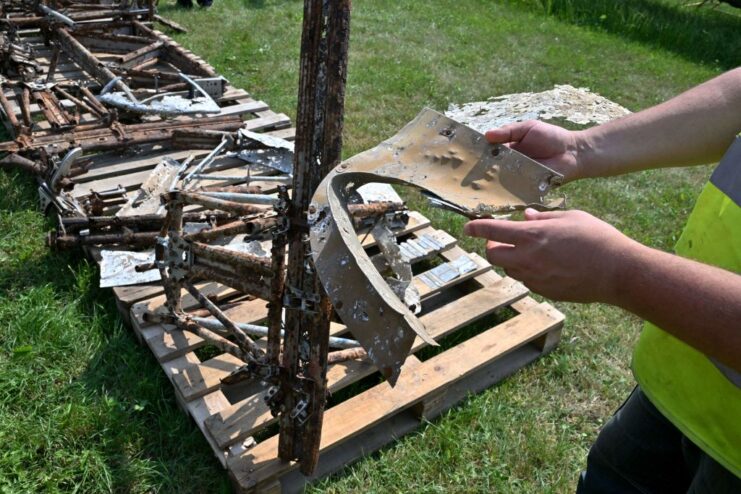 More from us: The US Has Officially Destroyed the Last of Its Chemical Weapons Stockpile
The Oleg Antonov State Aviation Museum is currently excavating the forest site by hand, with the aim being to clean up the Hawker Hurricanes and put them on display.