Cmdr. Frank "Walleye" Weisser is a combat veteran who underwent three deployments with the US Navy. Throughout his career, he clocked thousands of in-flight hours, and later became a two-time member of the Blue Angels flight demonstration squadron. What many might not know is that he's since dipped his toes into Hollywood, having performed some of the death-defying aerial stunts featured in Top Gun: Maverick (2022).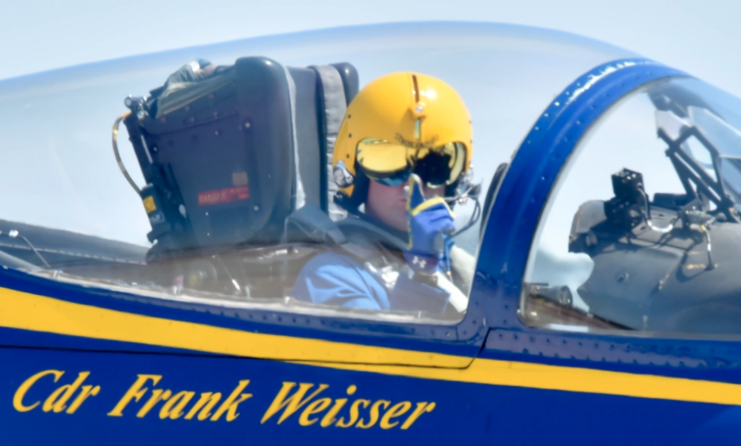 Decades prior joining the Top Gun: Maverick team, Frank Weisser was a graduate of the US Naval Academy. While he'd initially hoped to become a Navy SEAL, among the most elite members of the military, he was assigned to be an aviator.
After earning his wings in 2002, Weisser served as a flight instructor. In April 2005, he was assigned to Strike Fighter Squadron 87 (VFA-87) and deployed to Iraq aboard the USS Theodore Roosevelt (CVN-71). During this deployment, he flew a recorded 34 combat missions.
In total, Weisser served three deployments overseas, including one in Afghanistan. During his service with the Navy, he received the callsign "Walleye" from his comrades, with him later explaining, "In my first fleet squadron, I was flying too close to the other aircraft, so the joke was that I had walleye vision and I couldn't see things properly unless I got too close to them."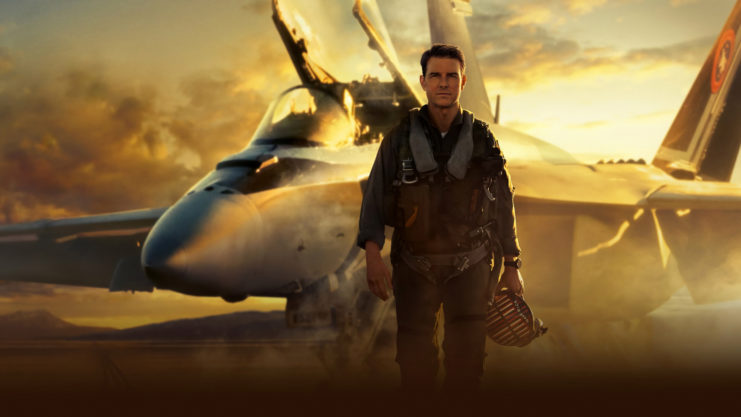 Since the release of Top Gun: Maverick, Frank Weisser has been open about his on-set experiences. Speaking at an event hosted by the Military Officers Association of America, he explained how he became involved with the movie, saying, "Tom Cruise and [Producer] Jerry Bruckheimer had a couple of scenes they wanted done at extremely low altitudes."
Not wanting to risk the safety of the actors, Weisser and a handful of other Navy pilots were recruited. They worked on the film for around a year, with the former Blue Angel performing some of the film's most daring stunts with Tom Cruise, who portrays Capt. Pete "Maverick" Mitchell, in the backseat.
One of the most memorable scenes is when Maverick maneuvers a McDonnell Douglas F/A-18 Hornet through a canyon, during which he flies super low to the ground at high speed. Along with the pressure of performing the stunt, Weisser was aware he only had one chance to get it right.
"The effects on the ground had to be real, had to be legitimate because you can't fake that stuff," he shared. "There was only one opportunity to do it because the destruction it causes to the set made the set unusable for any future takes."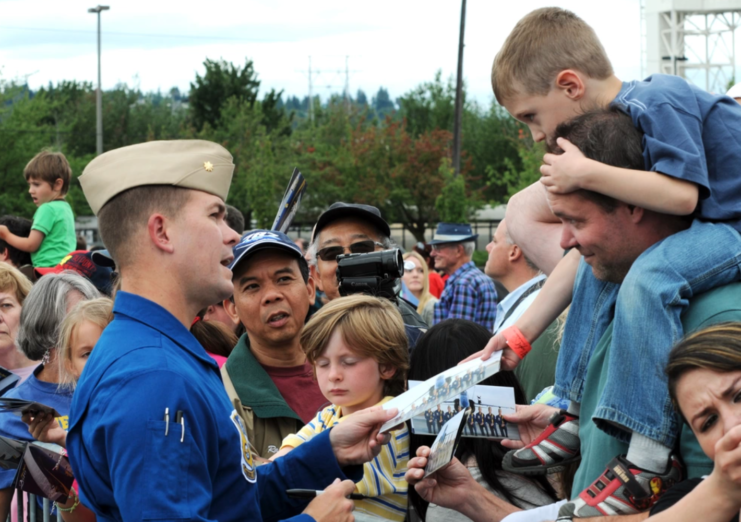 According to Frank Weisser, the Navy had to make a special exception to a long-standing rule in order for the Top Gun: Maverick crew to capture the iconic sequence.
"The lowest we generally go as Navy pilots is 200 feet, and that's only when you're proficient at flying low," he told Forbes. "We were told that the head of all of Naval aviation had authorized slightly lower than that for us. When we flew over the salt flats – the Lawrence of Arabia scene, where you see a cloud of dust in the distance, then a jet roaring over your head – that was me out of Fallon [Nevada] and quite a bit less than 200 feet off the ground."
He added about the canyon scene, "As for the wingtips, I can't tell you how far they were from the canyon walls, because we don't have anything that measures that. But I can say I felt it was safe from sight pictures I had seen flying in close formation with the Blue Angels. The distance the wingtips were from the cliffs was probably less than 20 feet."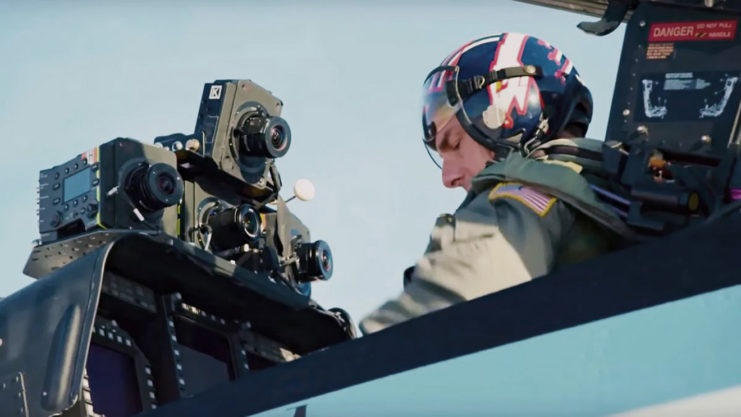 As aforementioned, Tom Cruise himself was in the backseat of the aircraft Frank Weisser was piloting, and, according to the naval aviator, the Top Gun: Maverick star held his own.
"Tom was really strong in the jet, so we had no limitations," he revealed. "We were only limited by what the aircraft could do. […] To be in a fighter jet a low altitude in routine left-and-right 90-degree-banked turns at high speed and high Gs and not being able to see forward is a perfect recipe for air sickness. Never once was Tom sick. He wanted it faster, lower and more aggressive the whole time, to push the limits, and it made for a better movie."
As for his thoughts on how the film came out? "I loved it." Weisser shared. "I was secretly worried that it was going to be a bust and I was going to spend the rest of my life being made fun of for being a part of it. I was just so pleased that the [story] was awesome and they really tied in so well back to the [first] movie. […] It was kind of a feel-good movie at a time in America when we needed it."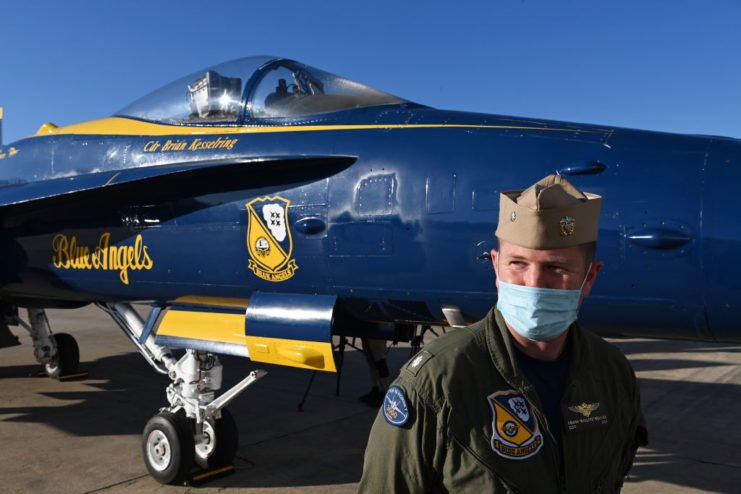 More from us: Trailer for Guy Ritchie, Jake Gyllenhaal Afghanistan Action-Thriller 'The Covenant' Released
Top Gun: Maverick was the highest grossing film of 2022, bringing in $1.488 billion at the worldwide box office. It has since been the recipient of a number of honors, the most recent of which being an Academy Award nomination for Best Picture.