US Navy SEALs are among the finest Special Operations forces in the United States. Their training is extensive and gruelling, to ensure they're some of the best in the world. It's no wonder, then, that there are so many famous and noteworthy Navy SEALs. Fighting in various conflicts and serving as members of elite teams, these eight men are known for being some of the best.
Chris Kyle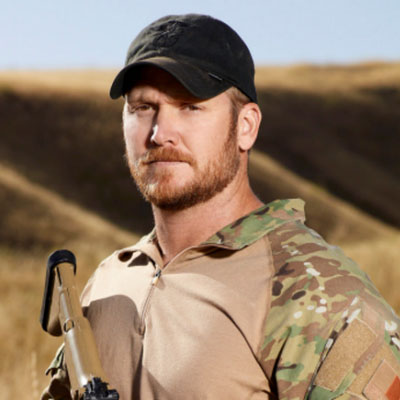 Of all the Navy SEALs included on this list, Chris Kyle is perhaps the most famous. Joining the US Navy in 1999, Kyle was accepted into Basic Underwater Demolition/Sea, Air, Land (SEAL) training (BUD/S). He went on to serve as a sniper with SEAL Team-3 during four tours in Iraq, participating in such engagements as the Second Battle of Fallujah and the Battle of Ramadi. Throughout his time in the Middle East, he achieved over 150 confirmed kills.
For his service, Kyle was awarded the Silver Star, three Bronze Stars with "V" device for valor, and the Navy and Marine Corps Achievement Medal with "V" device. While overseas, he also famously popularized wearing the Punisher skull on US military uniforms.
It wasn't only his time overseas, however, that Kyle was best known for. He recounted his service in his 2012 best-selling memoir, American Sniper: The Autobiography of the Most Lethal Sniper in U.S. Military History, which was adapted into an incredibly popular Hollywood film by the same name.
Sadly, Kyle was killed before the film was released. He and his friend, Chad Littlefield, took former US Marine Eddie Ray Routh to a shooting range, in an attempt to help him with his post traumatic stress disorder (PTSD). Instead, Routh shot them from behind while the trio were driving on February 2, 2013. Kyle suffered six shorts, while Littlefield was hit with seven. Both men died as a result of their injuries, and Routh was sentenced for life in prison with no chance of parole.
Jesse Ventura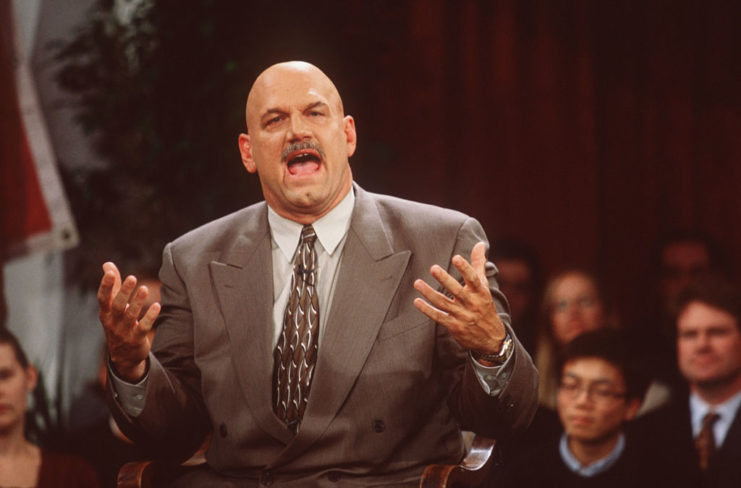 Although he's most famous for his acting and wrestling careers and time as the governor of Minnesota, Jesse Ventura served as a Navy SEAL during the Vietnam War. He enlisted on December 1, 1969, graduating from BUD/S training a year later. However, he never completed the extra 26 weeks of training to actually become a SEAL.
Ventura went on to serve with Underwater Demolition Team 12 (UDT Team 12) for four years, before spending two more in the Reserves, never seeing combat.
When Ventura returned Stateside, he found his way into professional wrestling. Nicknamed "The Body," he wrestled alongside Adrian Adonis for many years, before the team moved to the World Wrestling Federation, where he also took on singles bouts. He worked as a commentator for the sport for many years following his retirement.
Ventura also tried his hand at acting, being cast in a number of films between 1987 and 2014, including Predator (1987), Demolition Man (1993) and The Ringer (2005). Eventually, he settled on a career in politics, one he's maintained alongside his other roles.
Richard Marcinko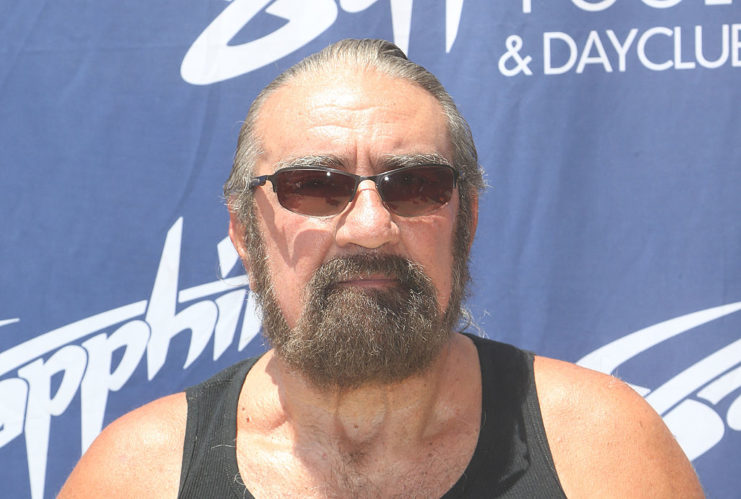 Richard Marcinko, one of the most famous Navy SEALs, is also among the most controversial. Completing his training, he was assigned to SEAL Team-2 in 1966 and deployed to Vietnam the following year. He and his comrades were extremely successful during this time, with their efforts becoming known as the "most successful SEAL team operation in the Mekong Delta." This actually led the North Vietnamese Army (NVA) to put a bounty on Marcinko's head.
When the war ended, Marcinko was sent to Cambodia, before being given command of his old team. His best-known feat was the creation of SEAL Team-6, with whom he served as commander from 1980-83. Eventually, he handed the role off to another, as he was asked to create Red Cell – a top-secret unit designed to test the US Navy's response to terrorist threats. He and his men would purposefully attack bases, just as their enemies would.
Marcinko's career ended when he was sent to prison for allegedly orchestrating a "kick-back" scheme from hand grenade sales, although he still denies any involvement. Following his release, he went on to host a show on the radio, and even published an autobiography, Rogue Warrior.
William McRaven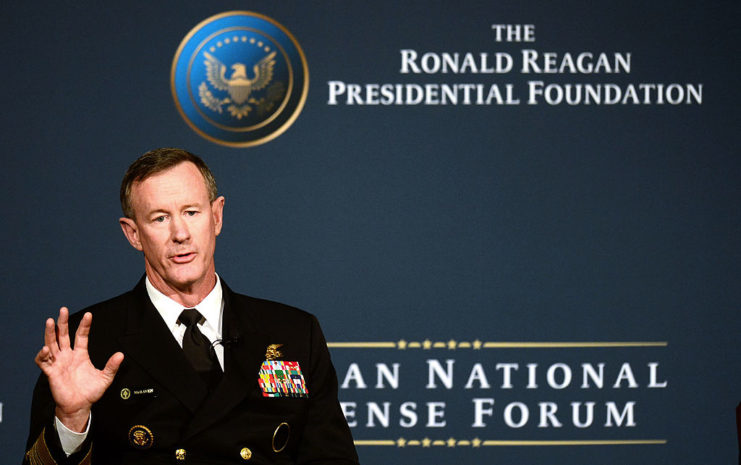 Four-Star Adm. William McRaven actually served under Richard Marcinko on SEAL Team-6 early in his career. Although his personality didn't mesh with the latter's "rogue" attitude, McRaven had no problems moving up though the Navy, commanding his own unit during the Persian Gulf War. His career wasn't without difficulty, however, as he broke his pelvis during a parachute training incident in 2001 that came very close to killing him.
McRaven's fame comes from his role in planning Operation Neptune Spear to kill Osama bin Laden after command was passed to him from the CIA. At the time, the Navy SEAL's talent for planning and conducting covert missions was well-known within the US military. On May 2, 2011, SEAL Team-6 enacted the plan and succeeded in their mission.
It wasn't until 2014 that McRaven officially retired from the Navy, having served since 1977. At the time, he was the "Bull Frog," the longest serving SEAL still on duty.
Jonny Kim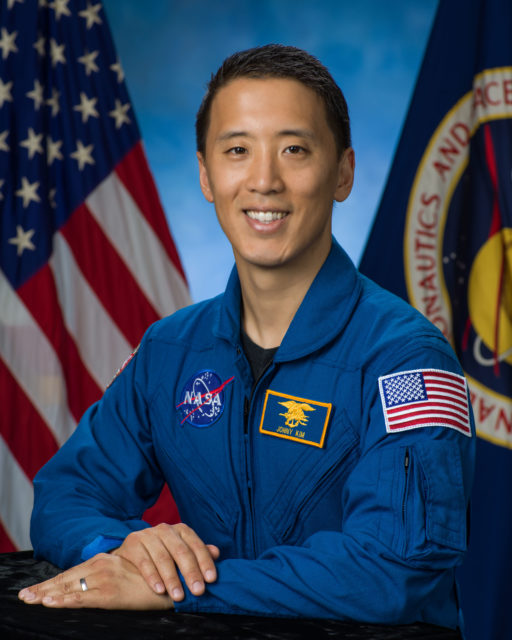 As impressive as other famous Navy SEALs are, Jonny Kim is in a class all his own. He enlisted in 2002, completing his BUD/S training and being assigned to SEAL Team-3 as a special warfare operator. He served in over 100 combat missions in the Middle East as a medic, point man, navigator and sniper. Kim was awarded a Silver Star, the Bronze Star with Combat "V", the Navy and Marine Corps Commendation Medal with Combat "V," and the Combat Action Ribbon.
The Silver Star, specifically, was for facing heavy enemy fire to rescue Iraqi soldiers. Speaking about his time as a Navy SEAL, Kim later said, "Going into the Navy was the best decision I ever made in my life because it completely transformed that scared boy who didn't have any dreams to someone who started to believe in himself."
When he returned Stateside, Kim joined the Medical Corps, and graduated as a Doctor of Medicine from Harvard in 2016. One year later, he applied for – and was accepted into – NASA Astronaut Group 22, completing this training on January 10, 2020. His training focused on preparing him and 17 other astronauts for a 2024 Moon landing.
Rudy Boesch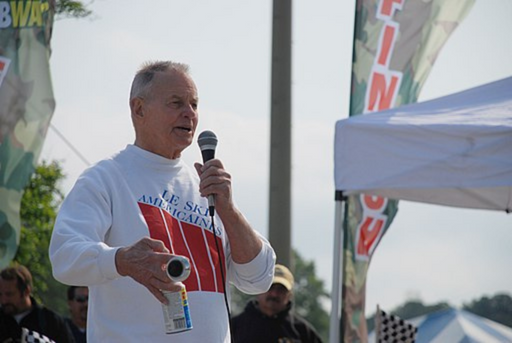 Rudy Boesch was considered by many to be one of the first Navy SEALs. He enlisted in the service at only 17 years old, becoming a "Frogman" on an Underwater Demolition Team in 1951. He subsequently served with UDT Team 2 and 21, alongside Richard Marcinko.
In 1962, Boesch became chief of the boat for SEAL Team-2, which had only just been created. Among their first calls to action came during the Cuban Missile Crisis later that year. He served two tours in Vietnam, gathering intelligence, conducting enemy raids and training the South Vietnamese. When he retired from the Navy on August 1, 1990, he'd be designated a Bullfrog, much like William McRaven.
Boesch's retirement didn't mean he slowed down in any way. In 2000, he appeared on Survivor: Borneo, coming in third, despite being much older than the other contestants. He made himself a fan favorite for his gruff attitude and "Rudyisms," both of which contributed to his appearance on 2004's Survivor: All-Stars. By this point he was 75 years old, the oldest contestant ever.
Boesch passed away in 2019, at the age of 91.
John "Jocko" Willink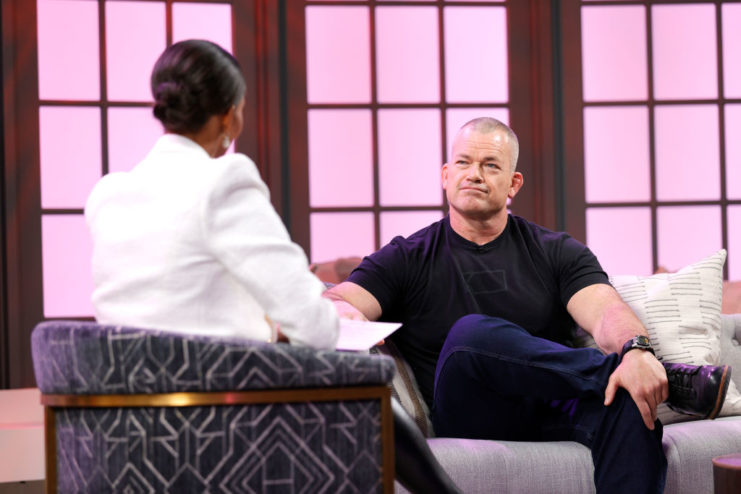 John "Jocko" Willink served with the US Navy from 1990-2010, eight years of which were on active-duty with SEAL Team-1 and -2. Although primarily deployed to Iraq, he served in various locations around the world. Most famously, however, he acted as the commander for SEAL Team-3's Task Unit Bruiser, which fought during the Battle of Ramadi. This unit was the most decorated throughout the War in Iraq.
After 20 years of service, Willink retired at the rank of lieutenant commander. He went on to become a leadership coach and the author of many books on the topic, while starting his own popular podcast. When he isn't writing, he can be found instructing jiu-jitsu.
Marcus Luttrell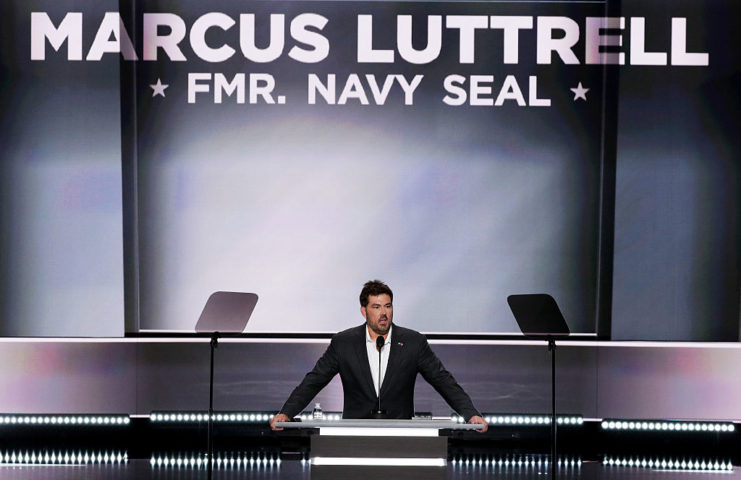 As with Chris Kyle, Marcus Luttrell's military service is known through the popularity of his bestselling book, Lone Survivor: The Eyewitness Account of Operation Redwing and the Lost Heroes of SEAL Team 10, which was later adapted into a film.
Luttrell joined the Navy in March 1999, completing BUD/S training and going on to train as a team medic in 2001. He was then assigned as a sniper with SEAL Team-10, which was tasked with apprehending Ahmed Shah as part of Operation Red Wings.
On June 27, 2005, Luttrell and three other Navy SEALs were dropped as part of a reconnaissance mission. Although they were meant to be covert, they happened upon a group of shepherds, who they allowed to leave because they weren't seen as a threat. Instead, they went right to the enemy, who then launched an attack. All but Luttrell were killed in the subsequent firefight, his life saved by a local man. After giving a note to local troops through Gulab, the Navy SEAL was eventually evacuated.
More from us: Viktor Belenko: The Soviet Pilot Whose Defection Gave the West Access to the MiG-25
After recovering from his injuries, Luttrell was redeployed to Iraq. However, his knees were later blown out and he suffered a back fracture, which ultimately led to his discharge from the Navy in 2007. He's since established the Lone Survivor Foundation, with supports wounded veterans, and has become active in politics, supporting popular candidates.