The Department of Defense has announced drag shows will no longer be allowed to occur on US military bases, calling the events "not a suitable use" of resources and funds. This comes after a performance was canceled at Nellis Air Force Base, Nevada, and it's in stark contrast to the decades-long history of drag and the country's armed forces.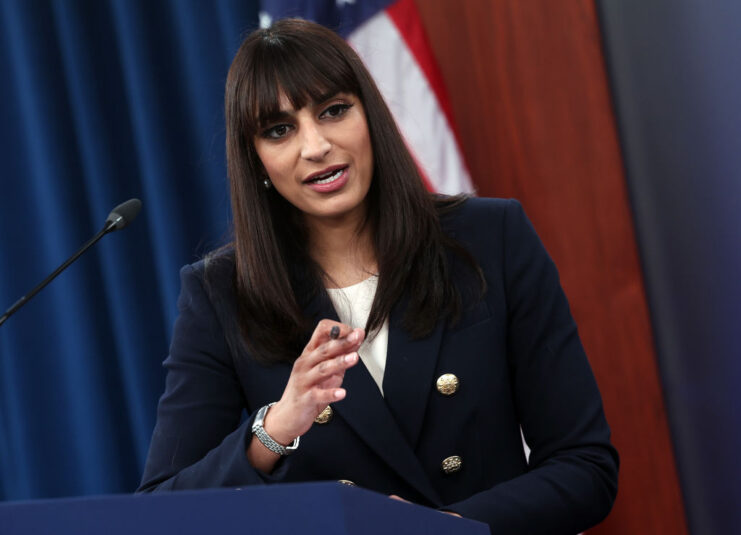 The Pentagon put together a statement following Republican backlash to performances and events that had been organized in recognition of Pride Month, which occurs each June. Spokesperson Sabrina Singh said:
"Per DoD Joint Ethics Regulation (JER), certain criteria must be met for persons or organizations acting in non-federal capacity to use DoD facilities and equipment. As Secretary Austin has said, the DoD will not host drag events at US military installations or facilities. Hosting these types of events in federally funded facilities is not a suitable use of DoD resources.
"We are proud to serve alongside any and every young American who takes the oath that puts their life on the line in defense of our country. Service members and their families are often involved in a host of special interest activities related to their personal hobbies, beliefs and backgrounds."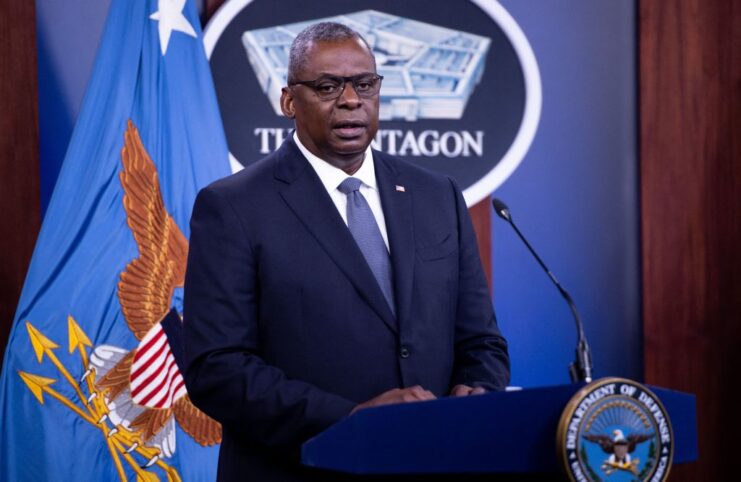 Singh's statement reflects what Defense Secretary Lloyd Austin said during a House Armed Services Committee hearing on March 29, 2023. Rep. Matt Gaetz (R-FL) questioned performances and events like Drag Queen Story Hours, to which Austin responded, "Drag Queen Story Hours is not something that the department funds," adding when pressed by those present, "I will say again: this is not something that we support or fund."
During the same hearing, Joint Chiefs of Staff Chairman Gen. Mark Milley said he would look into the drag shows happening on military bases, saying, "I'd like to look at those, because I don't agree with those. I think those things shouldn't be happening."
Similarly, Republican lawmakers have repeatedly accused the US military of spending too much time promoting equality and diversity, as opposed to preparing for war and combat. "We should be focussed on deterring China and other adversaries, not drag shows, which do nothing to enhance our deterrence and warfighting capabilities," they wrote in a letter to Austin.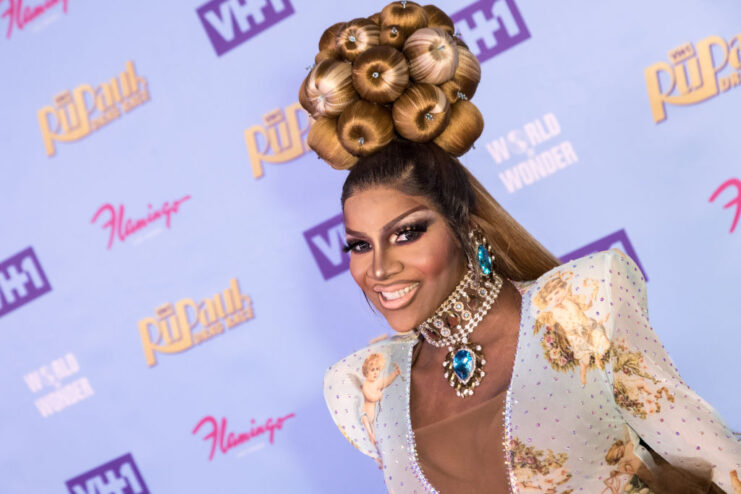 Among the drag shows canceled was one scheduled to occur on June 1 at Nellis AFB, which had been organized and planned by the installation's Pride committee. It was advertised as being a "family-friendly show to celebrate the legacy of Stonewall and contributions of drag to the LGBT+ community," and was slated to featured three performers, including a former contestant of the popular television series, RuPaul's Drag Race (2009-present).
Upon learning about the event, Rep. Gaetz wrote a letter to Austin, calling the drag show an "outright attack on children." NBC News reported that both Austin and Milley had stepped in to stop the drag show at the base, despite the Pentagon and military not preventing similar performances in 2021 and '22. Speaking with NBC News, two different officials said Milley was "visibly angry" about Nellis AFB holding the event.
Following the announcement, Rep. Gaetz tweeted that the cancelation was a "HUGE VICTORY," adding, "Drag shows should not be taking place on military installations with taxpayer dollars PERIOD!"
Another drag event canceled as a result of the Pentagon's stance was one slated to take place at Ramstein Air Base, Germany on June 17.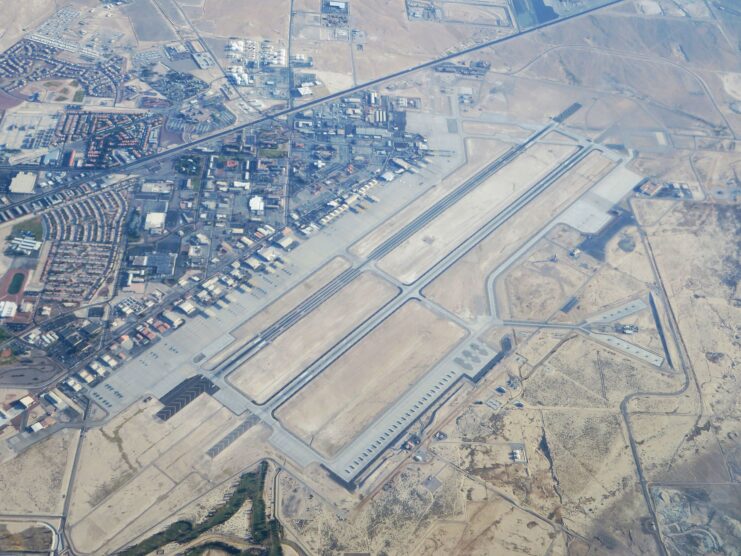 Speaking with Task & Purpose, the advocacy group Modern Military Association of America denounced the Pentagon's stance, saying:
"This ban of drag shows and Story Hours and concerned that censorship of LGBTQ-friendly events sends the message to LGBTQ+ members of the armed forces that wearing their preferred clothing or acting in a manner different from the gender assigned to them at birth is unacceptable.
"With anti-drag bills being introduced in at least 14 states and passed in Tennessee, LGBTQ+ service members and their families may face risks in the states they are stationed by no choice of their own."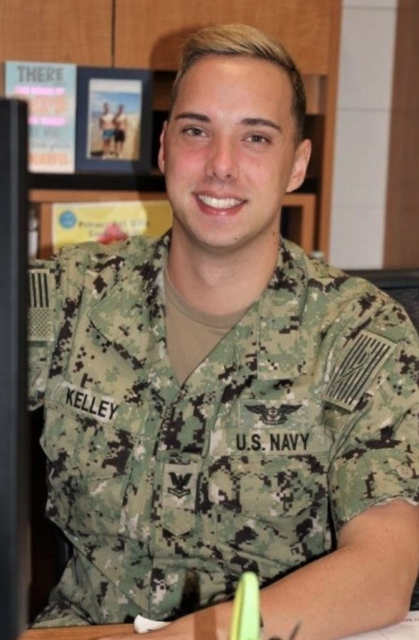 As aforementioned, drag has a long history within the US military. While the first official show after the repeal of "Don't Ask, Don't Tell" occurred at Kadena Air Base, Japan in 2014, records shows that performances have entertained troops since at least the Second World War.
While, today, drag shows are intended to celebrate the LGBTQ+ community, earlier performances were put on by men because, as the National WWII Museum states, "there weren't enough women to perform these roles."
Between 2016-18, Yeoman 3rd Class Joshua Kelley was permitted to perform in drag aboard the USS Ronald Reagan (CVN-76) as the drag persona "Harpy Daniels" to "boost spirits and provide troops a break from daily tasks," according to POLITICO.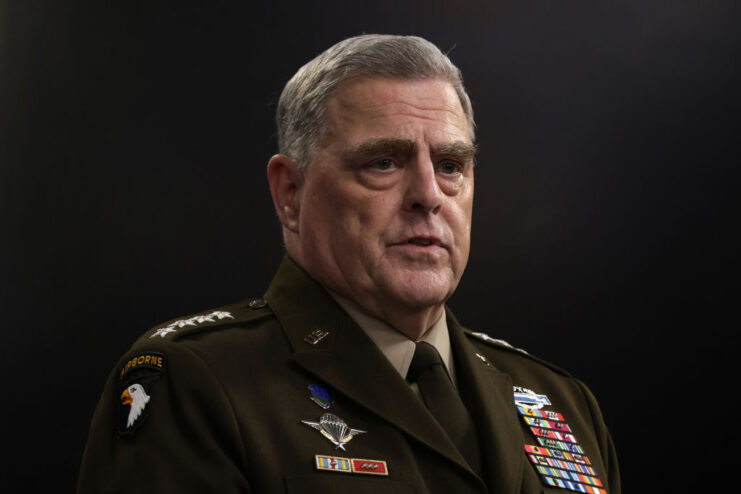 The same day Singh shared the Pentagon's stance on drag shows at military bases, Austin released a statement about Pride month, praising the contributions of LGBTQ+ service members.
"Their contributions to our national security are powerful," he wrote. "Members of this community have deployed to combat zones around the globe, held high-ranking positions in the Pentagon, and fought and died alongside their teammates.
"To defend our republic and win its wars, the ranks of the U.S. military must remain open to all qualified patriots who seek to serve. Militaries that do not avail themselves of the best possible talent of their citizenry put themselves at a strategic disadvantage. We would be rendering ourselves less fit to our weighty task if we excluded from our ranks people who meet our standards and who have the skills, the guts, and the devotion to serve in uniform."
More from us: Leak Reveals Royal Air Force Told to 'Stop Choosing Useless White Male Pilots'
He ended it by saying, "As Secretary of Defense, I remain dedicated to making sure that our LGBTQ+ personnel across the Joint Force can continue to serve the country that we all love with dignity and pride – this month and every other one. We thank you for your service – and we thank your spouses and your families, whose support makes your service possible."