The Royal Air Force (RAF) has suffered yet another email leak, with publications gaining access to correspondences that show the service advised recruitment officers to "stop choosing useless white male pilots," in order to increase the number of ethnic minority and female service members. Some of the emails were submitted as evidence in an internal inquiry launched in 2022 by the Ministry of Defence.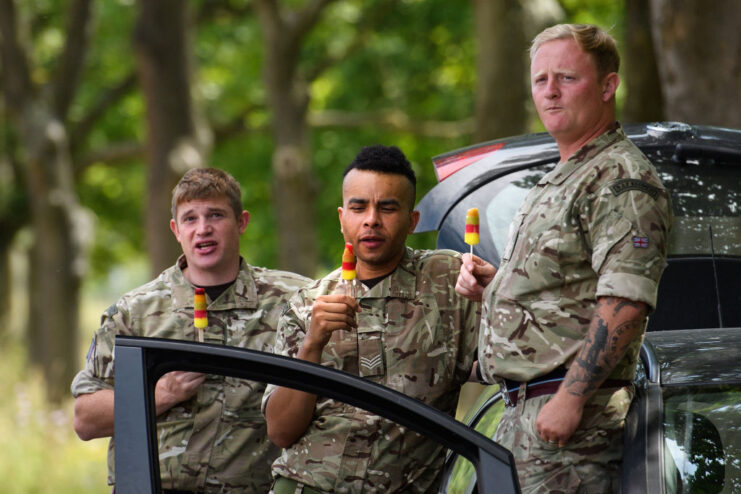 In one of the emails obtained by The Telegraph, dated January 19, 2021, Squadron Leader Andrew Harwin of the Officer and Aircrew Selection Centre wrote to a sergeant:
"I noted that the boards have recently been predominantly white male heavy. If we don't have enough BAME [Black, Asian and Minority Ethnic] and female to board then we need to make the decision to pause boarding and seek more BAME and female from the RF [recruitment force]. I don't really need to see loads of useless white male pilots, let's get as focussed as possible, I am more than happy to reduce boarding if needed to have a balanced BAME/female/male board."
A secondary email sent the following day suggests Harwin was struggling to hit the service's diversity targets. Speaking with The Telegraph, an unnamed Royal Air Force source said the leak "clearly demonstrates the endemic culture that was created by the senior leadership to chase ridiculous diversity standards that were patently unachievable."
They added the selection process has stunted the career progression of White males, saying, "If the selection board didn't have any ethnic minorities and women, they were cancelling those boards, which meant the white males were in the system and were going for the Air Force, were held up effectively because you're pausing them."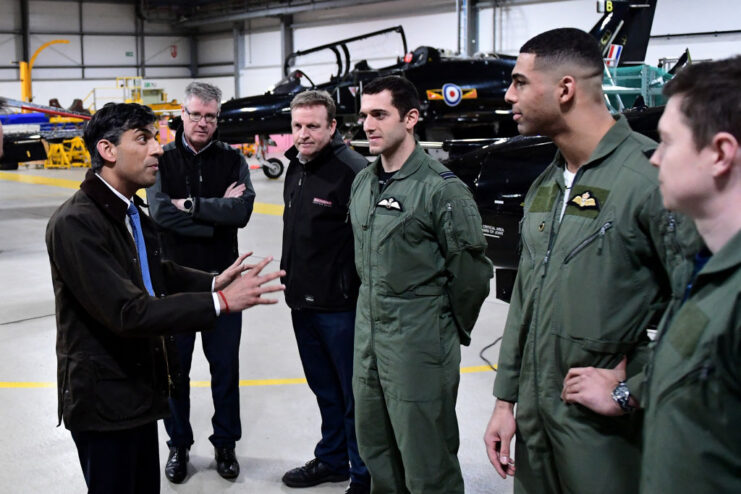 An email written by Group Captain William Dole to Air Commodore Adrian Burns, dated November 13, 2020, emphasized the stress his team was under to follow the diversity guidelines. According to Sky News, the correspondence reads:
"CAS [Chief Air Marshal Mike Wigston] observed that BAME course loading for officer training was significantly below the overall in-year requirement, which drove a discussion on the impact of lower recruitment and retention in this cohort. There was a need to review the systemic issues that were causing a shorter Return of Service for BAME Officers than their colleagues."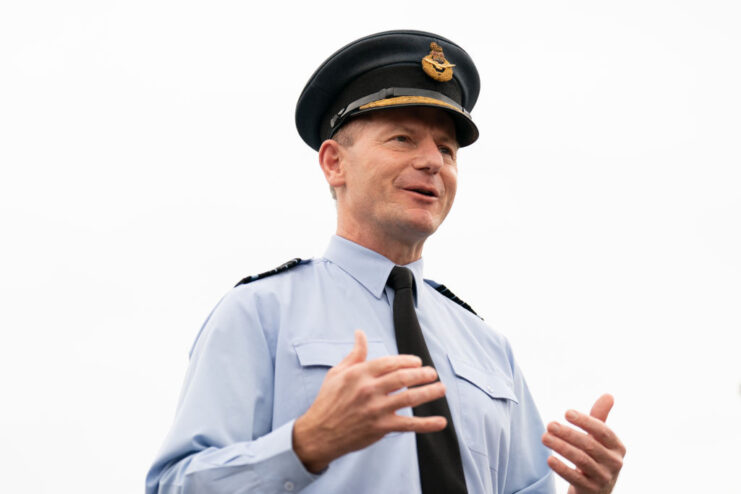 The Telegraph previously reported an instance where a Royal Air Force recruit claimed to have been passed over because he was a White male, despite having scored well on several aptitude tests. In response to Jack Zanelli's claims, the service denied the allegations, saying the 24-year-old was passed over because "other candidates had better scores."
That being said, the Royal Air Force did admit there had been a discrimination issue that "accelerated women and BAME people that had already been selection to the front of the queue for training," adding that the problem had since been rectified.
According to Sky News, the service will pay £5,000 to 31 White men who found they'd been unfairly disadvantaged by the Royal Air Force's policy to boost its number of female and ethnic minority recruits.
While only 31 are receiving financial compensation, a source told Sky News that hundreds more had been disadvantaged. However, when approached directly about how many men had filed a complaint with the service over its recruitment policy, a spokesperson with the Royal Air Force said "fewer than five" had submitted one that had been upheld.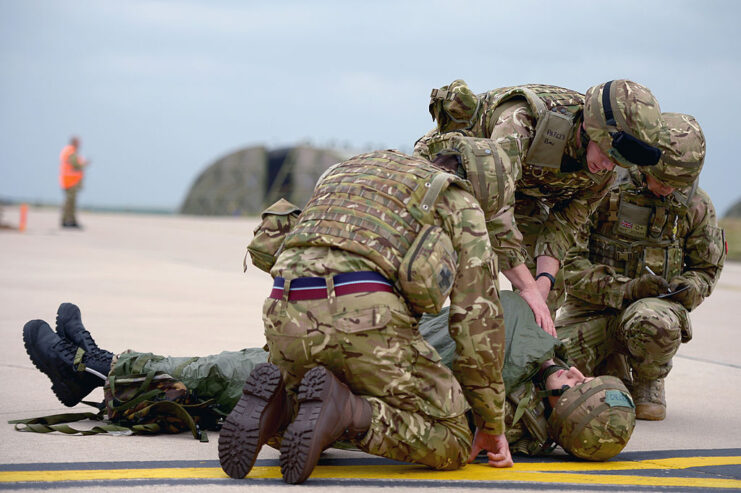 All this comes after Group Captain Elizabeth "Lizzy" Nicholls, of the recruitment department at RAF Cranwell, quit after claiming the Royal Air Force had paused its recruitment of White men. She accused officials of discriminating against 160 qualified White male applicants to meet the service's diversity targets.
In a previous email leak suffered by the Royal Air Force, Nicholls is reported as telling a superior she wouldn't allocate spots based on ethnicity or gender, as it would fall under positive discrimination, which is illegal. She wrote, "This is unlawful. I am not prepared to delegate or abdicate the responsibility of actioning that order to my staff."
This specific order was never implemented, given Nicholls' resignation.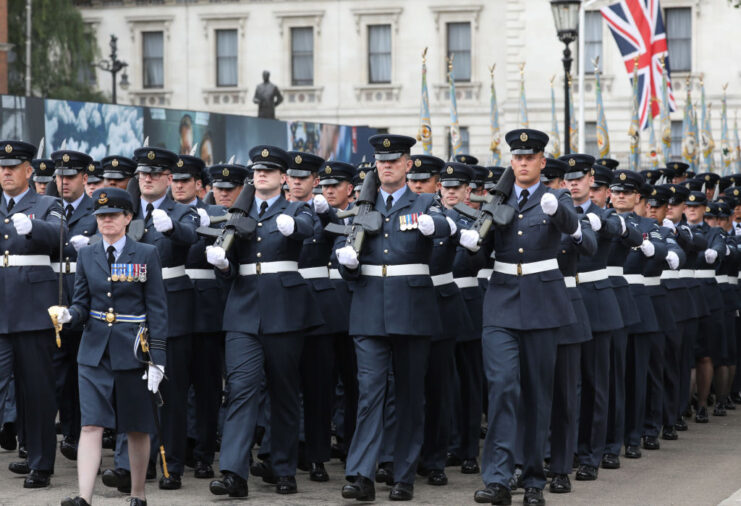 According to Sky News, the Royal Air Force had taken steps to "artificially inflate" its diversity numbers in recruitment prior to Nicholls coming into the role. Following her departure in 2022, outgoing Air Chief Marshal Mike Wigston said the service was "doing all we could to tackle this intractable problem, which is the lack of diversity in our service."
During the latter stages of his tenure, Wigston had committed to having the Royal Air Force's recruitment numbers equal 20 percent ethnic minorities and 40 percent women by 2030. Of the 1,500 pilots the service recruited in 2022, just 10 were from ethnic minorities and 30 were women.
"One of the mistakes we made was that those aspirational goals filtered down into people's personal objectives in-year which they found almost impossible to meet," Wigston said. "That put intolerable pressure on them, and I've apologised to the recruiting and selection organisation."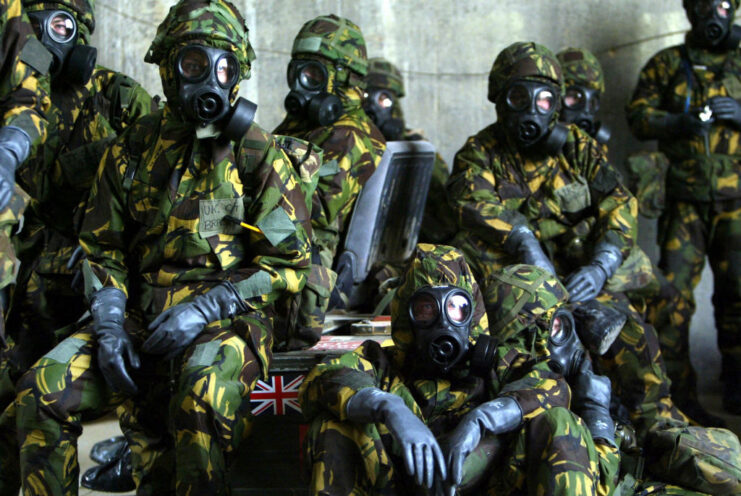 In a statement about the email leak and the subsequent controversy, a Royal Air Force spokesperson said:
"The Royal Air Force will not shy away from the challenges we face building a service that attracts and recruits talent from every part of the UK workforce. We will continue doing everything we can to increase our recruiting intake from under-represented groups within the provisions of the law."
More from us: Archaeologists Uncover Hoard of Coins Belonging to Fearsome Ancient Roman Legion
They continued by saying, "All individuals joining the Royal Air Force were and are selected on merit and any individuals that were advanced to their training courses had already passed the selection process. There was no compromise of entry standards and no impact on the front line or operational effectiveness."