World War II and aircraft enthusiasts rejoice: an ultra-rare airworthy Supermarine Spitfire will be sold at auction in the United Kingdom, and it can be yours for the low, low price of £4.5 million.

The aircraft, a Supermarine Spitfire Mark LF IXb known as MH415, was constructed at Castle Bromwich Aeroplane Factory in 1942 and delivered to Royal Air Force (RAF) Squadron 129, before being stationed at Hornchurch. Over the course of the Second World War, it flew across Europe, developing an exceptional operational record.
Among the most notable aspects of its service was when it downed a German Focke-Wulf Fw 190. According to auctioneers The Aircraft Sales Company:
"On the 24th September 1943, MH415 claimed a FW-190 'victory' north-west of Amiens in France whilst being flown by F/O Desmond F. Ruchwaldy during 'Ramrod 242', a mission to escort 12 Mitchell bombers detailed to attack the Amiens Marshalling Yards."
Follow its service, it was retired to de Havilland at Witney, Oxfordshire.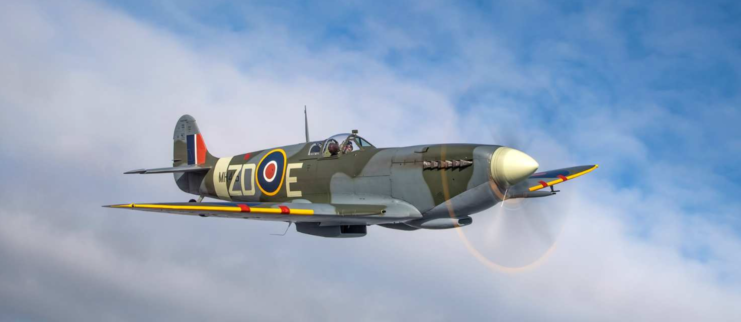 The Supermarine Spitfire was a British fighter used by the RAF and other Allied countries during WWII. Designed by R.J. Mitchell, it was a short-range, high-performance interceptor, and the only British fighter to be produced continuously throughout the conflict. It served in every theater of the war, most notably in the Battle of Britain from 1940-41.
It's estimated only 70 remain airworthy.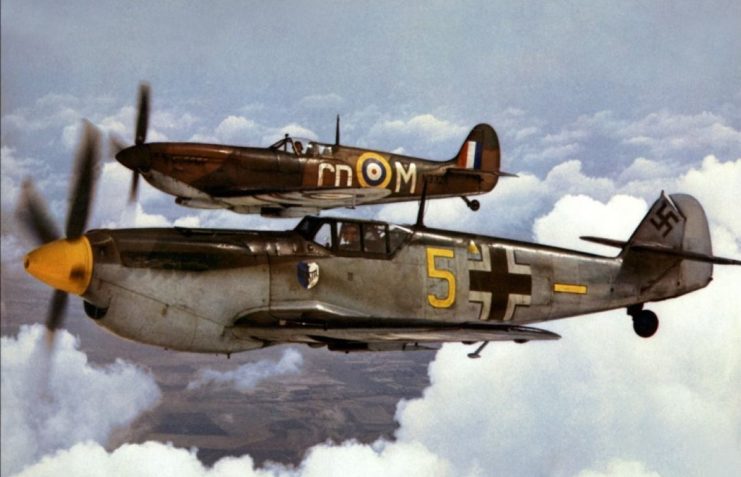 MH415 came out of retirement to appear in two films, The Longest Day (1962) and The Battle of Britain (1969). Following production of The Battle of Britain, it was given to stunt pilot Wilson "Connie" Edwards in lieu of payment. After flying at airshows across the United States, Edwards put the Spitfire in storage at his ranch in Texas, where it remained for over 40 years.
The aircraft was eventually sold and shipped to Vintage Fighter Restorations in Australia, who restored it with up to 95 percent of its original parts – only four wing spars were replaced.
Experts say the Supermarine Spitfire is among the most original still capable of flying, as the majority of its structure can be traced back to the manufacturer. The majority of WWII-era planes are often refitted with newer parts due to the wear-and-tear of war and age.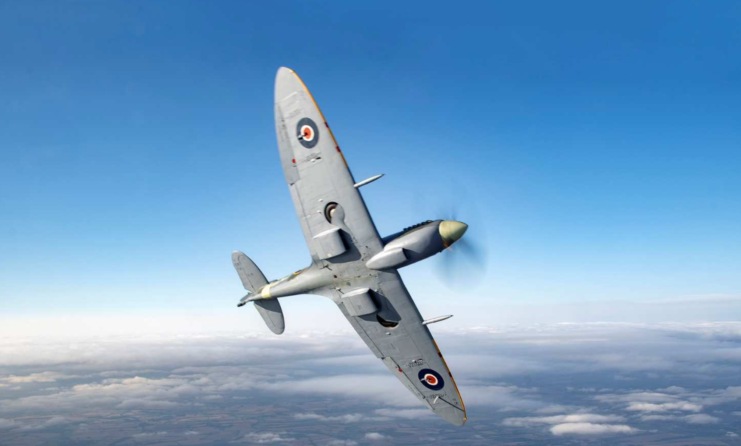 At present, the aircraft is being stored in a hangar in Northamptonshire. Its listed price of £4.5 million is a record breaking amount, but according to restorer Richard Grace, it's well-worth it, given its airworthiness:
"MH415 is an expensive airplane at £4.5m. It wants for nothing. It's perfect. It is the best example there is from a history standpoint, as well as being a lovely 10-out-of-10 restoration, probably as original as it is possible to get. The value is definitely in them being airworthy. They don't need to be flown vigorously and frequently, just an airing of three or four flights a year. But you can buy one and store it, and it will still go up in value."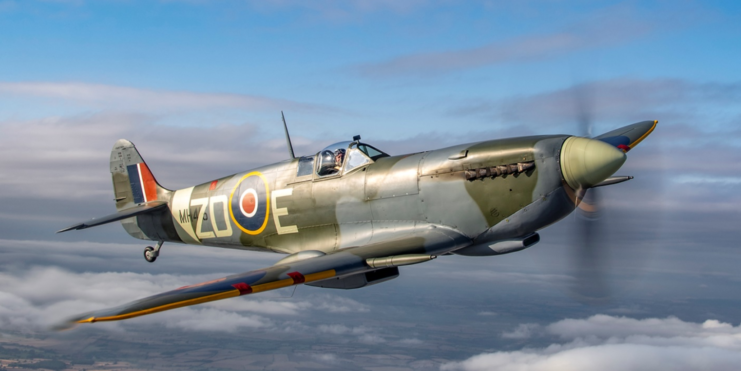 If you ask us, enthusiasts will be chomping at the bit to get their hands on this piece of WWII aviation history.